PVC WPC Foam Board Making Machine 2
Pulished on Mar. 03, 2022
Hello. We BOGDA is going to have an Alibaba online live broadcast about pvc wpc foam board making machine at 6:00p.m. Today we will show you unusual product technology and foaming technology. Please click the following link to follow and make an appointment without missing it.
https://www.alibaba.com/live/bogda-pvc-foamed-board-sheet-production_affa0cb7-d399-4bcc-a9c1-feab8cb42cf3.html?referrer=SellerCopy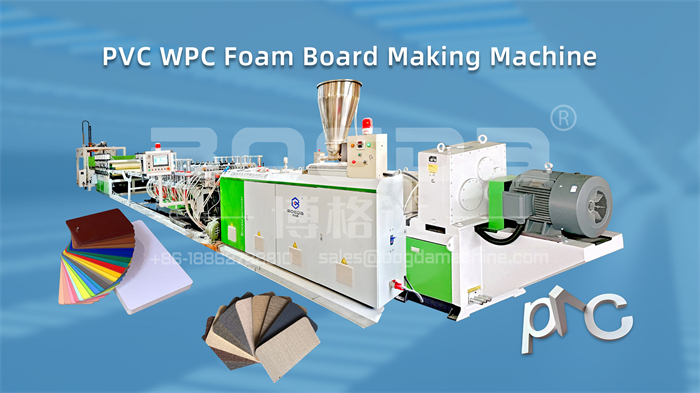 BOGDA PVC foam board production line consists of high speed heating and cooling mixers unit, screw loader, SJSZ80/156 conical double screw extruder, extrusion mold, mold temperature machine, water-cooled calibration die, calibration table, cooling stacker with edge cutting device, roller haul off machine, horizontal free-dust cutting machine, automatic palletizer, crusher and pulverizer, which can finish the complete production process.