PVC WPC Foam Board Making Machine 4
Pulished on Mar. 12, 2022
Helllo, We BOGDA is having an Alibaba Live Streaming Show about new pvc foam board production line and related technology and application now. Please click the following link to follow and watch. Please do not miss the wonderful time.
https://www.alibaba.com/live/bogda-pvc-wpc-foam-board-sheet_6ef6ed39-5a34-4adf-ac2e-dad87481efb0.html?referrer=SellerCopy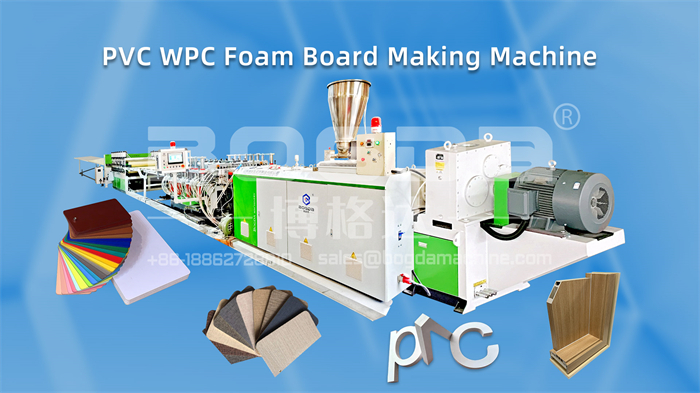 PVC foamed wood grain decorative board is widely used in wall decoration, interior decoration, kitchen, cabinet board, dado board, whole house decoration, hotel, guesthouse, office building, bathroom cabinet, sculpture, shelf display cabinet, landscape garden model, advertising lettering, wood plastic PVC flower box and other places to use.