Plastic Rubber Band Production Line
Pulished on Apr. 14, 2022
Hi. BOGDA is having an online show about starting and testing pvc foam wallboard door panel extrusion line. We Please click the following clink to watch it. Do not miss the wonderful time.
https://www.alibaba.com/live/bogda-tpr-tpe-tpu-elastic-band_43c81af3-f307-4089-9f5a-24be9405b16b.html?referrer=SellerCopy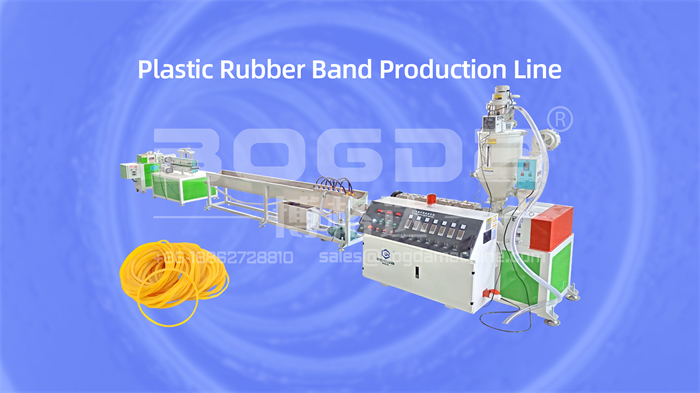 The rubber bands produced by BOGDA rubber band production equipment are widely used. It can be used for bundling storage of life, office, industry, electronics, agriculture, packaging, learning items, etc., which is convenient and quick.
High temperature resistance, good aging resistance, not easy to melt, strong elasticity and durability, high cost performance.