Co-extrusion PVC Foam Board Extrusion Line
Pulished on Jun. 21, 2022
Hi.BOGDA is having an online show about Co-extrusion PVC Foam Board Extrusion Line.We Please click the following clink to watch it. Do not miss the wonderful time.
https://www.alibaba.com/live/pvc-furniture-cabinet-board-making-machine_a8491286-79aa-4604-951c-17fb59ce6536.html?referrer=SellerCopy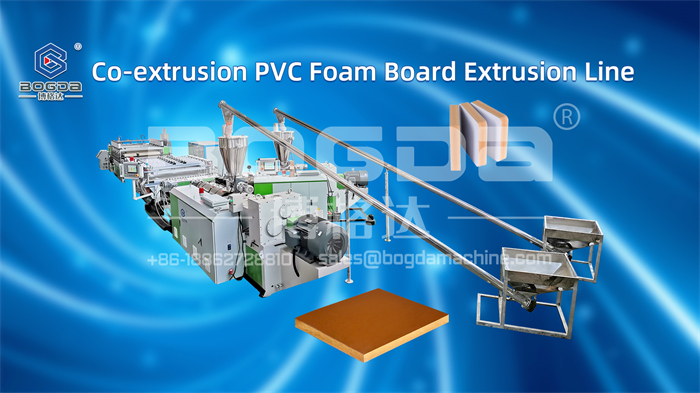 PVC foamed board belongs to the new environmental protection material, called no defect board in foreign countries, and the double post, no oil leakage, no water seepage, scratch resistant, also called blister board, base material of density board, surface by vacuum blister or adopt a seamless and PVC film pressure molding process, green non-polluting, renewable, is the ideal alternative ambry materials, and the people life more convenient, the most suitable. Door plate in normal size without edge, waterproof, moisture-proof, hardness and flexibility.