Product Description
Production Application
What is ASA Resin Film?
ASA resin film is also known as ASA super weather resistant functional film. It has long-lasting bright color, excellent weather resistance, chemical corrosion resistance and self-cleaning.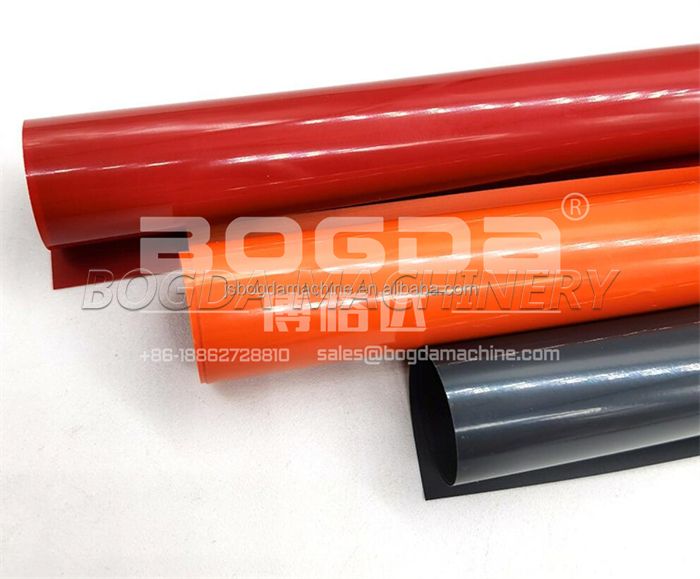 Application
ASA resin film can be used for synthetic resin tile, color steel tile, decorative plate and other building materials.
1. Construction 2. Automotive 3. Outdoor recreation 4. Household appliances

PVC+ASA/PMMA synthetic resin tile is the use of high and new chemical technology developed from the new building materials, with a variety of excellent characteristics, used for building flat slope, farmers' markets, shopping malls, residential communities, new rural construction residents villa, awning, awning, archaized buildings. 1. Light weight, high strength, lasting color. 2. Excellent self-cleaning performance, good waterproof performance. 3. Strong fire resistance, good insulation performance, excellent thermal insulation performance. 4. Good load resistance, impact resistance, excellent corrosion resistance, good low temperature resistance, good sound insulation effect. 5. Quick installation, green environmental protection, higher pavement efficiency and more cost saving. It can be recycled and fully meet the requirements of green environmental protection.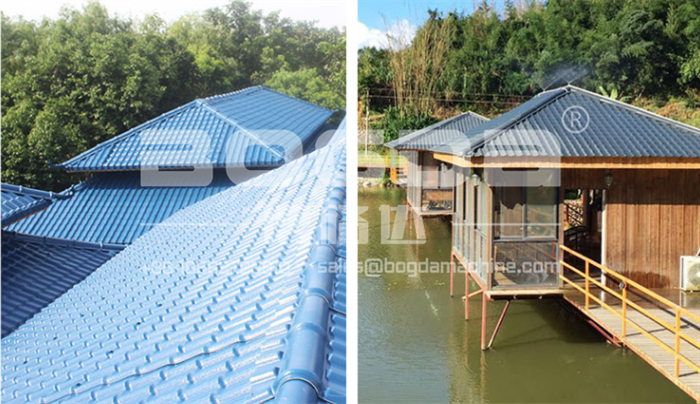 Product Description
Features of ASA Resin Roof Tile Building Material Coating Film Casting Film Extrusion Machine Production Line
1. The whole set of equipment adopts Siemens 300PLC, closed control, one key speed, easy to operate. 2. Extruder special screw design, to ensure plastic melting, uniform color, high extrusion capacity.

3. ASA film extrusion production line with high degree of automation, low energy consumption, large output and other advantages.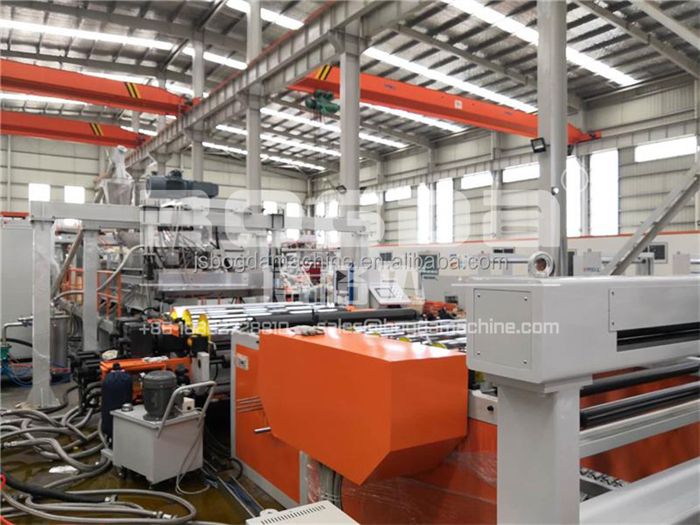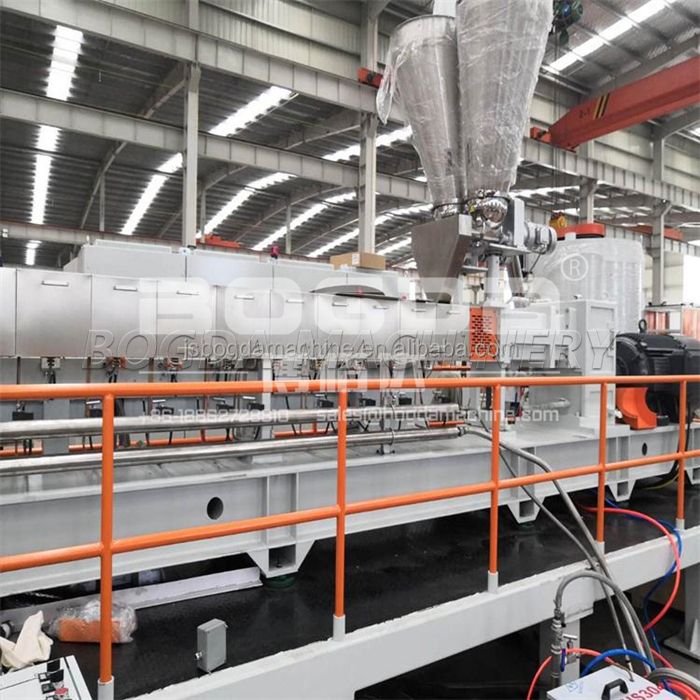 4. Fully automatic die with French thickness gauge, can more effectively fine-tune the melt thickness deviation on the transverse width of die head, ASA film production line equipment, make the product more smooth.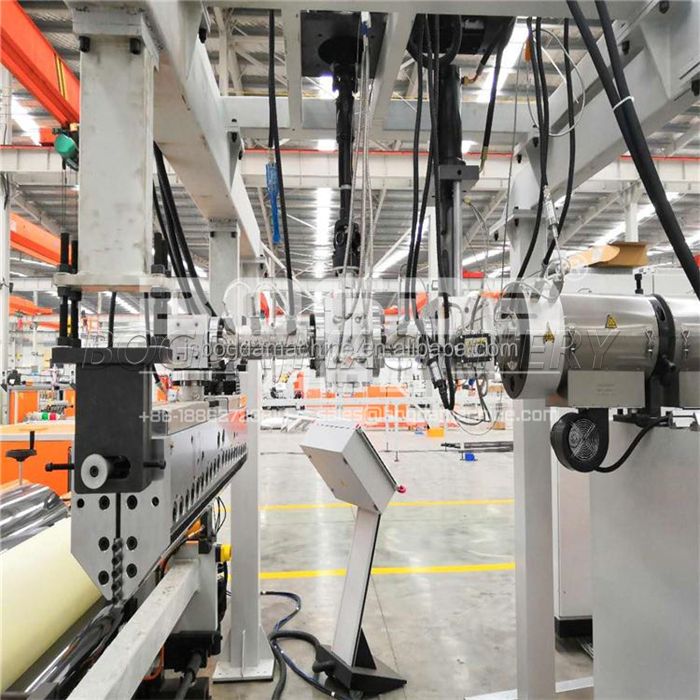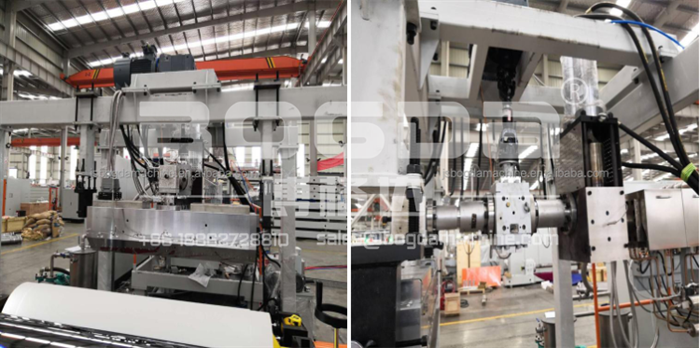 5. The rolling roller adopts the integral machining method of the inner flow channel to ensure the temperature control of plus or minus 1 degree, and the rolling surface control accuracy of plus or minus 1 filament, so as to ensure the thickness of the rolling film is more accurate.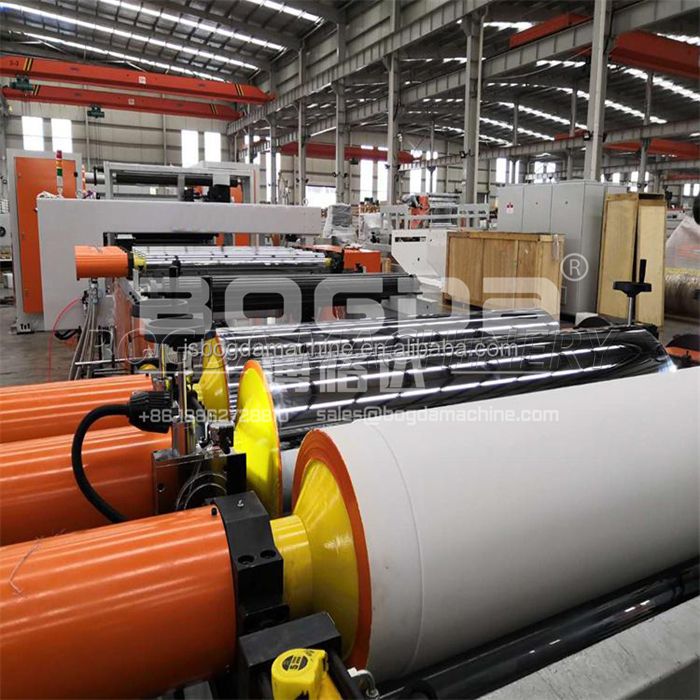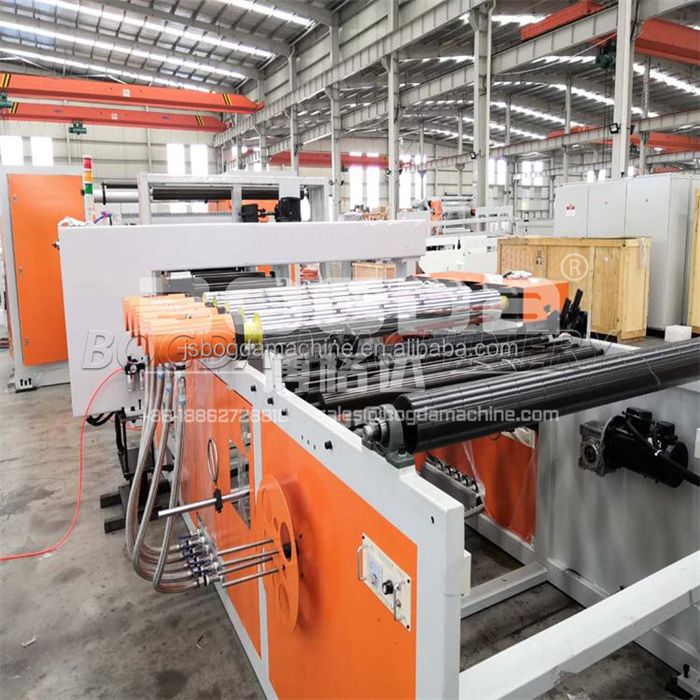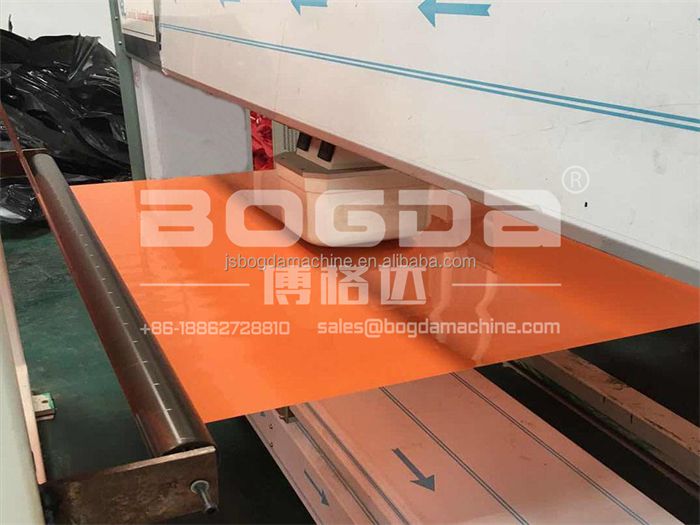 6. Automatic cutting and winding machine with contact winding, gap winding two functions, winding with taper tension control, adjustment range of 5-200N/M.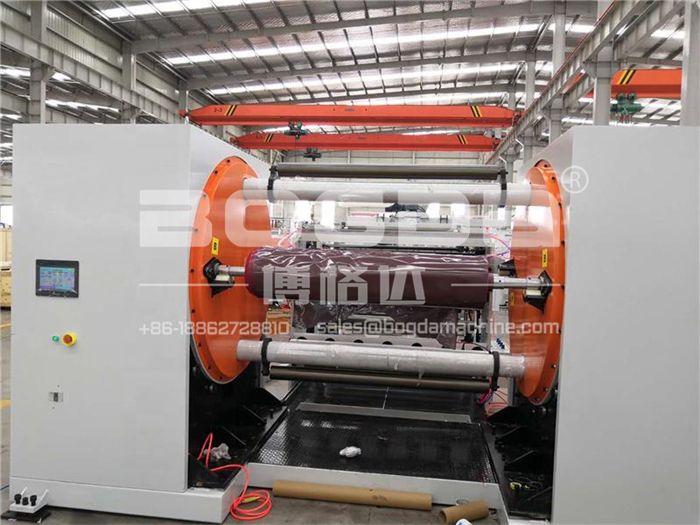 ASA Super Weather Resistant Functional Membrane has all the advantages of ASA, especially in application. 1. The surface of the product is uniform without scratches or scratches; 2. The surface thickness of the product produced by film mulching is uniform; 3. The surface gloss of the products produced by the film mulching is high, delicate and smooth; 4. Film-covered products do not need to be dried; 5. In the production process, the product color is easier to change; 6. Simple operation, eliminate waste, save energy and reduce cost.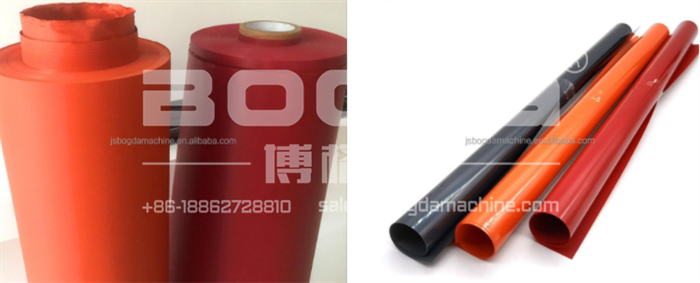 Specification

ASA Resin Roof Tile Building Material Coating Film Extrusion Machine Production Line
1
Model
SJ120-1500
2
Raw Material
ASA
3
Product Width
1400mm
4
Product Thickness
0.2-1.5mm
5
Capacity
300-580kg/h
Packaging and Shipping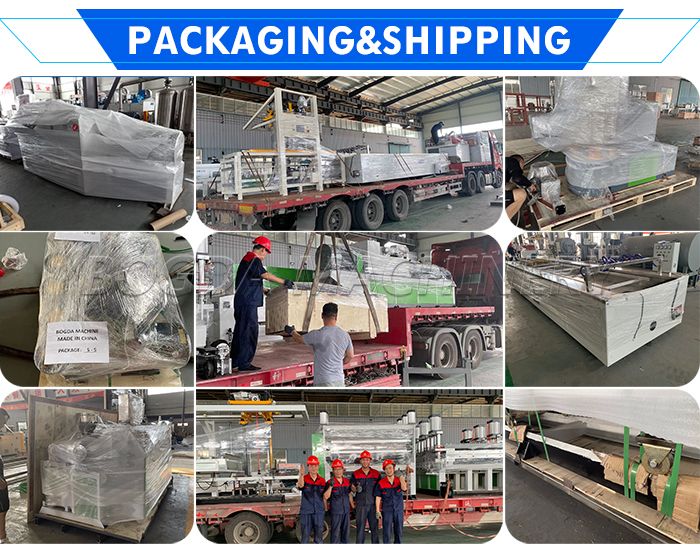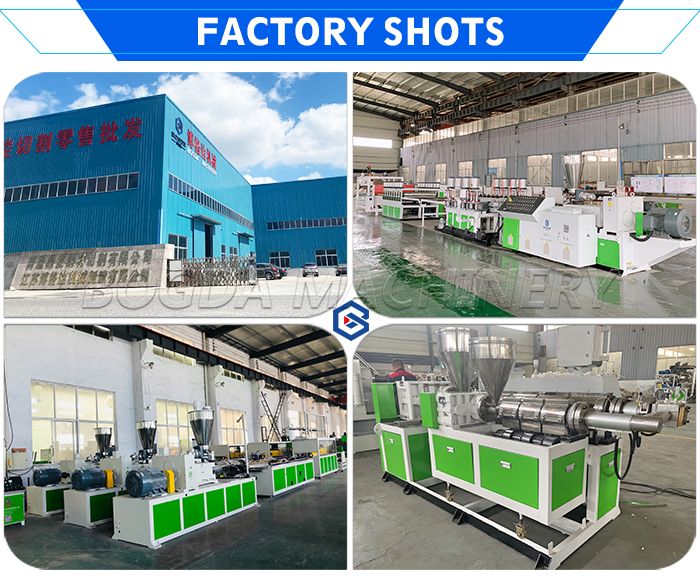 BOGDA Machinery Technology Co., Ltd is a leader of plastic machine and raw material, such as plastic profile/pipe/sheet/board extrusion equipment, waste PP/PE film/PET bottle washing recycling machine,recyclying production line, as well as plastic granulating line. Meanwhile, we are familiar with kinds of raw materials to help you choose the most suitable machine on best quality by economically.

BOGDA has different production factory and strong technical departments to study each customer's requirements until meeting final order. Serious sales and after-sale department to reply inquiry and solve problems for custom in 24 hours, which already exported machine and materials to Russia, Venezuela, Kazakhstan, Turkey, Brazil, Dubai, Philippine, Malaysia, Thailand, Vietnam, Poland, India and so on.

Fast response, good quality, best price and perfect service are our advantages and culture.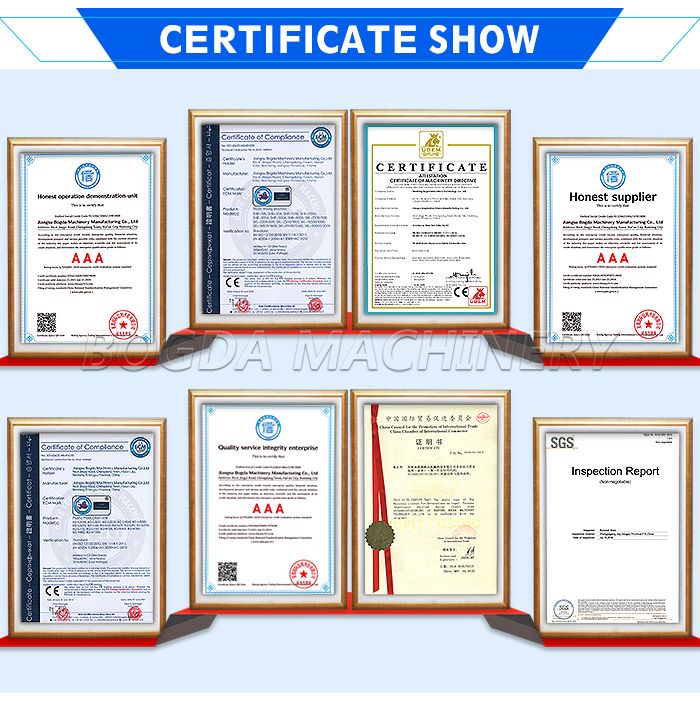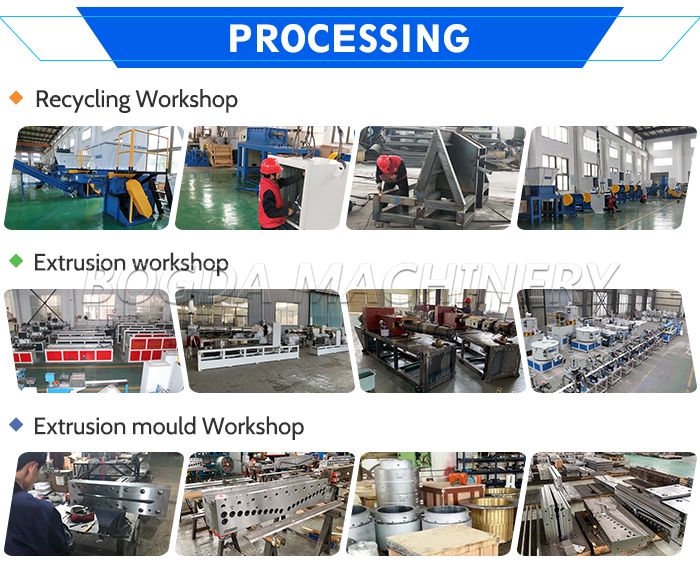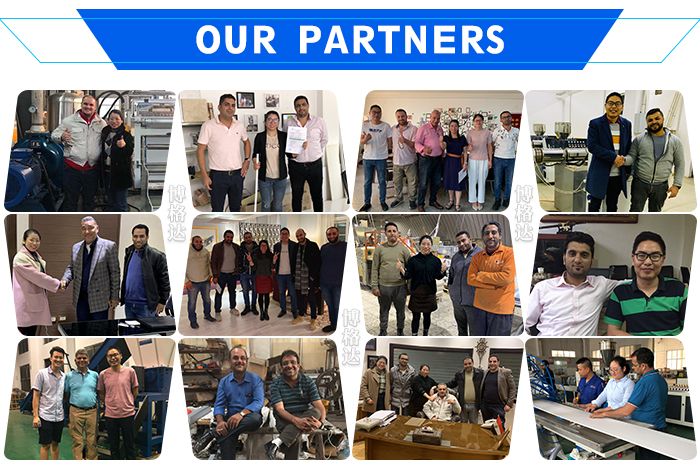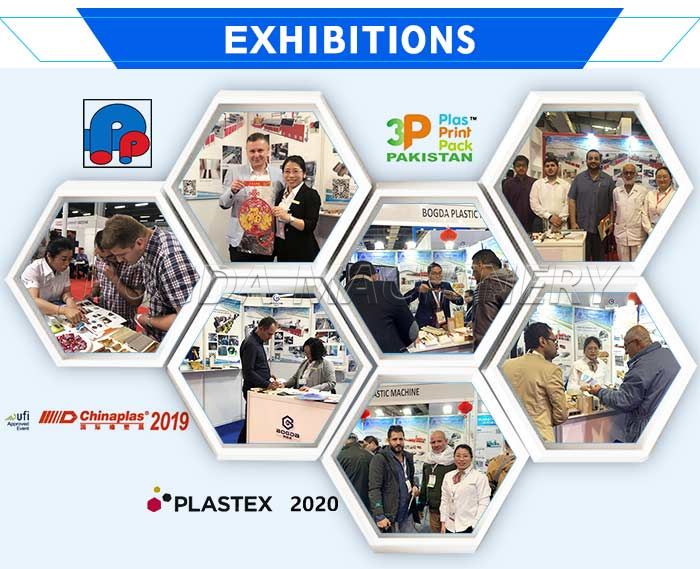 FAQ
Q: Where can we get spare part?
A: We choose International Brand that customer can find it in everywhere, such as Siemens, Schneider, Omron, Delixi etc, or send parts by DHL, Fedex, TNT and other express.
Q: How can I help you when face some technical problem?
A: 24 hours by e-mail, message, calling. If problems happens need engineer we will arrange the closest or agent in local country, or send Chinese Engineers to solve in 2 weeks.
Q: How long is the guarantee?
A: 12 months since the first day customer operates (except wear parts).
Q: Any quality checking before shipment?
A: 100% confirm, run and test machines before shipment with quality certificate.
Q: Can I operate machine if don't have experienced engineers?
A: (1) Short-time engineers to customer company (5-15days) (2) Year-time working as requirements
Q: How many electric, water, air need for the machines?
A: Technical department supply the whole layout for workshop details.