Product Description
Production Application
1220 mm PVC Foamed Board Extrusion Mould T Die For Plastic Extruder Machine
Wood-plastic composite material (WPC) is filled and reinforced with wood fiber or plant fiber. Its modified thermoplastic material combines the advantages of wood and plastic. It not only has the appearance like natural wood, but also overcomes its shortcomings. It has anti-corrosion, Moisture-proof, insect-proof, high dimensional stability, no cracking, no warpage, etc., it has higher hardness than pure plastics, and has wood-like workability. It can be cut, bonded, connected by nails or bolts, and can be painted. . It is extruded or pressed into profiles, plates, board or other products, which can replace wood and plastic.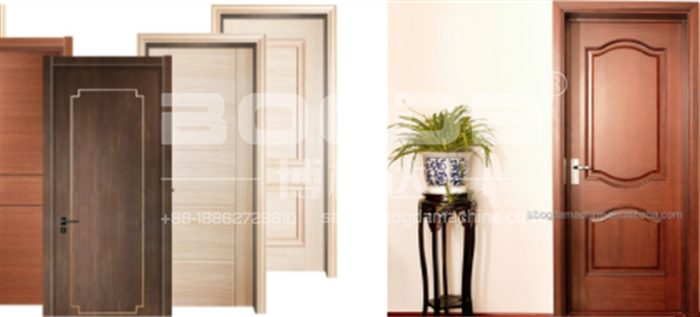 Product Description
BOGDA 1220 mm PVC Foamed Board Extrusion Mould T Die For Plastic Extruder Machine
PVC Extrusion mold is a kind of molding mold, but his way of discharging is to achieve through the action of extrusion.It is
widely used in aluminum shaped structure and also in plastic parts.In the front end of the extruder, used for making pipe, or profile. In short, the mold is used to shape the tool, this tool is composed of various parts, different mold is composed of different parts, it mainly through the formation of material physical state change to achieve the shape of the object processing.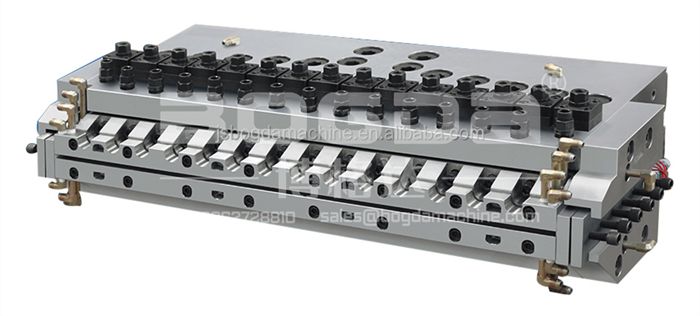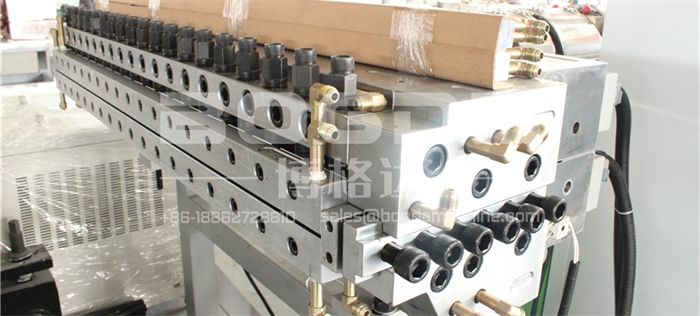 The mould is the main processing tool for manufacturing parts in industrial departments such as machinery manufacturing, radio instrument, motor and electric appliance.The quality of die directly affects the quality of pressure processing technology, the precision output of products and production cost. Besides rational structure design and machining accuracy, the quality and service life of molds are mainly affected by mold materials and heat treatment.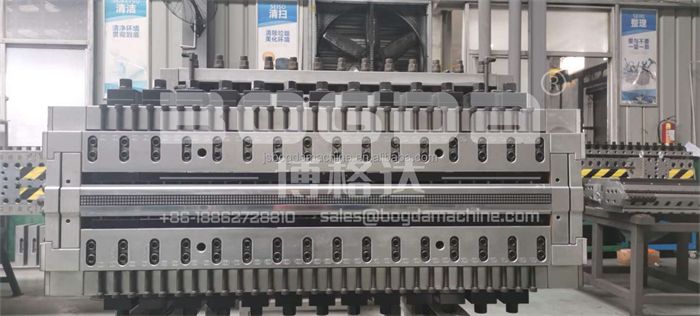 1- Surface Style:Flat Type,With Chrome Line,With Recessed Groove in The Middle.
2- The mold mainly includes: die head, vacuum setting mold and water tank.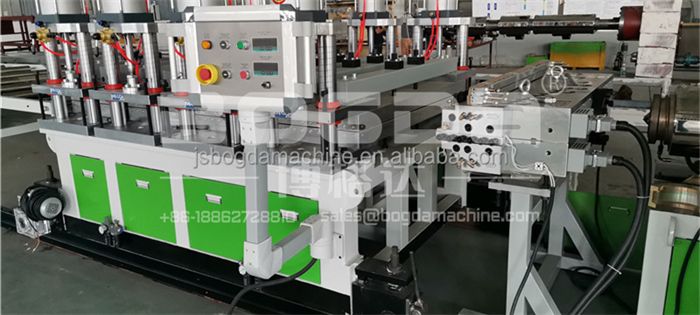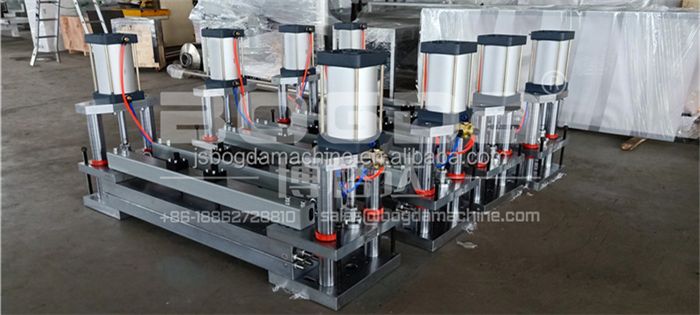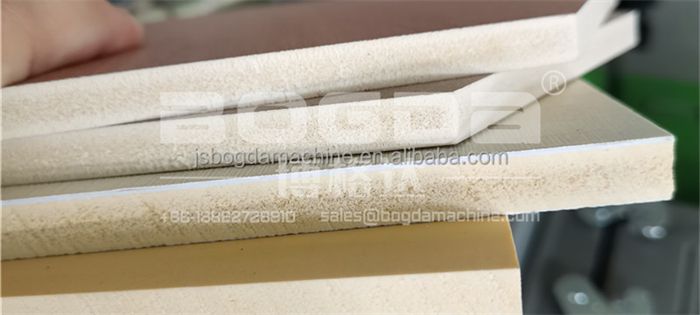 Our Extrusion Molds Making Department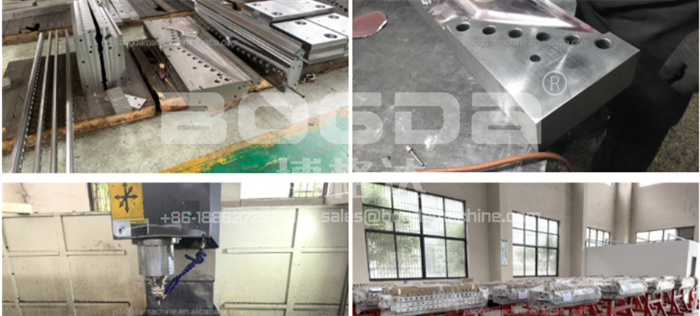 Product Paramenters
BOGDA 1220 mm PVC Foamed Board Extrusion Mould T Die For Plastic Extruder Machine
WPC Extrusion Mould Include
Mould die + Calibrator + Water tank
Mould material
3Cr17
Packaging and Shipping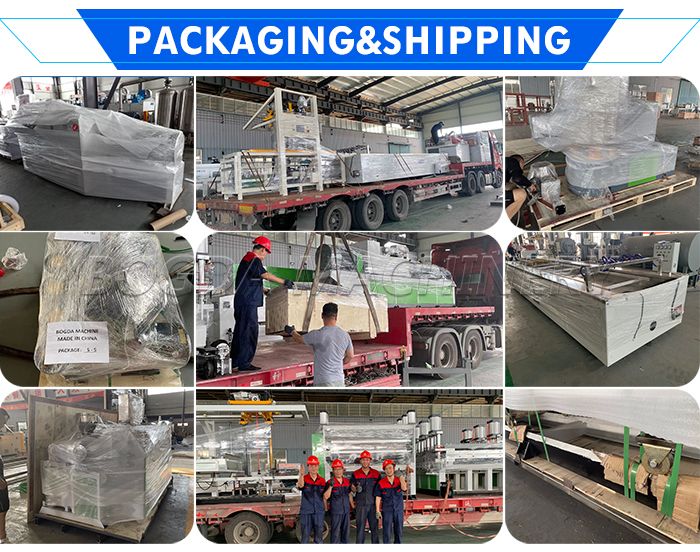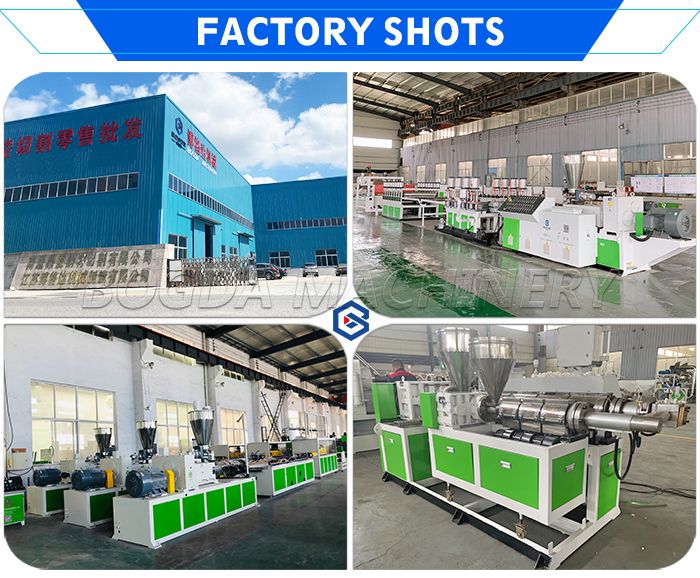 BOGDA Machinery Technology Co., Ltd is a leader of plastic machine and raw material, such as plastic profile/pipe/sheet/board extrusion equipment, waste PP/PE film/PET bottle washing recycling machine,recyclying production line, as well as plastic granulating line. Meanwhile, we are familiar with kinds of raw materials to help you choose the most suitable machine on best quality by economically.

BOGDA has different production factory and strong technical departments to study each customer's requirements until meeting final order. Serious sales and after-sale department to reply inquiry and solve problems for custom in 24 hours, which already exported machine and materials to Russia, Venezuela, Kazakhstan, Turkey, Brazil, Dubai, Philippine, Malaysia, Thailand, Vietnam, Poland, India and so on.

Fast response, good quality, best price and perfect service are our advantages and culture.