PE Garden Lawn Edging Border Extrusion Line
Pulished on May. 17, 2022
Hi.BOGDA is having an online show about PE Garden Lawn Edging Border Extrusion Line.We Please click the following clink to watch it. Do not miss the wonderful time.
https://www.alibaba.com/live/plastic-landscape-lawn-edge-making-machine_71d5b70d-613d-4c4e-8274-efc2e6f9ea39.html?referrer=SellerCopy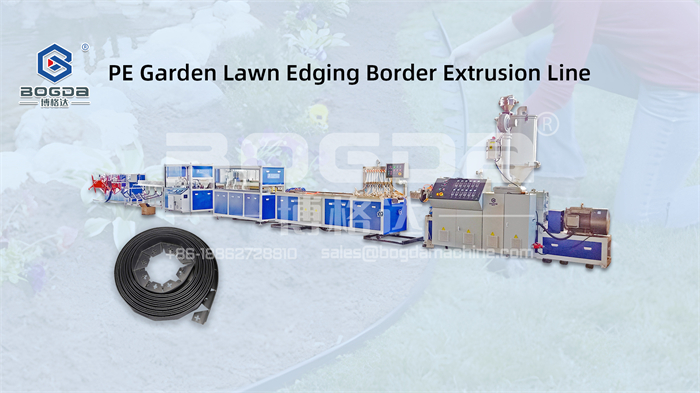 Lawn Edging is the perfect solution for creating crisp margins on your lawn. Manufactured from heavy duty polypropylene, it enables you to create your own unique landscape without crumbling edges or grass growing out of your boundaries. When installed, this hard wearing product is strong enough to drive over with small garden tractors and can be used in both small and large gardens to deliver stunning results.