Co-extrusion PVC Foam Board Extrusion Line
Pulished on May. 20, 2022
Hi.BOGDA is having an online show about Co-extrusion PVC Foam Board Extrusion Line.We Please click the following clink to watch it. Do not miss the wonderful time.
https://www.alibaba.com/live/welcome-to-bogda-live_e34585f1-133d-4d48-a324-d74881333a4b.html?referrer=SellerCopy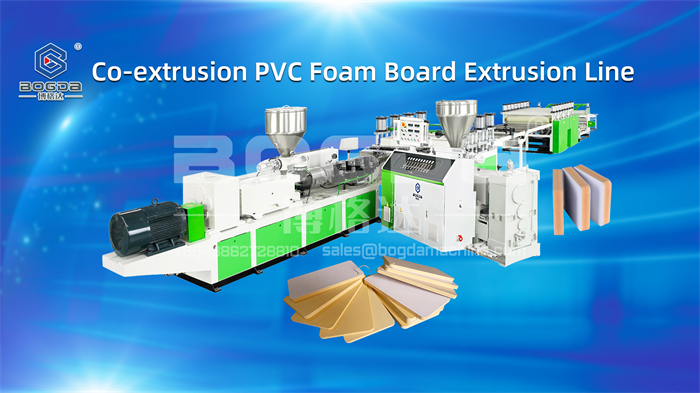 The conical twin-screw extruder has stable performance, which can make the melt plasticize well at a lower temperature. The cast aluminum heater is installed on the cylinder, which has high thermal efficiency, fast and uniform temperature rise, and is equipped with cooling fan.