PVC Foam Board Extrusion Line
Pulished on May. 27, 2022
Hi.BOGDA is having an online show about PVC Foam Board Extrusion Line.We Please click the following clink to watch it. Do not miss the wonderful time.
https://www.alibaba.com/live/bogda-plc-control-system-pvc-foam_85423c08-a6f7-4d14-839d-bf2b794fcae8.html?referrer=SellerCopy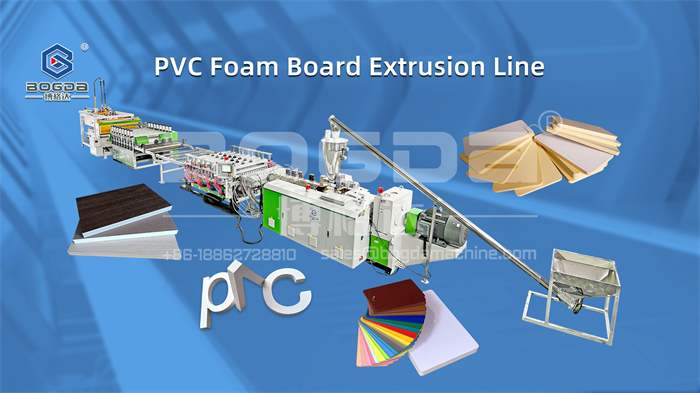 BOGDA PVC foam board production line consists of high speed heating and cooling mixers unit, screw loader, SJSZ80/156 conical double screw extruder, extrusion mold, mold temperature machine, water-cooled calibration die, calibration table, cooling stacker with edge cutting device, roller haul off machine, horizontal free-dust cutting machine, automatic palletizer, crusher and pulverizer, which can finish the complete production process.