Product Description
Production Application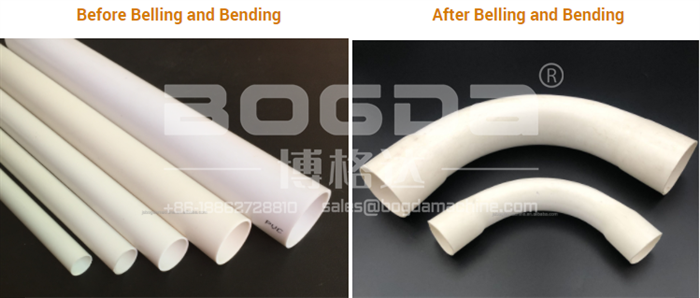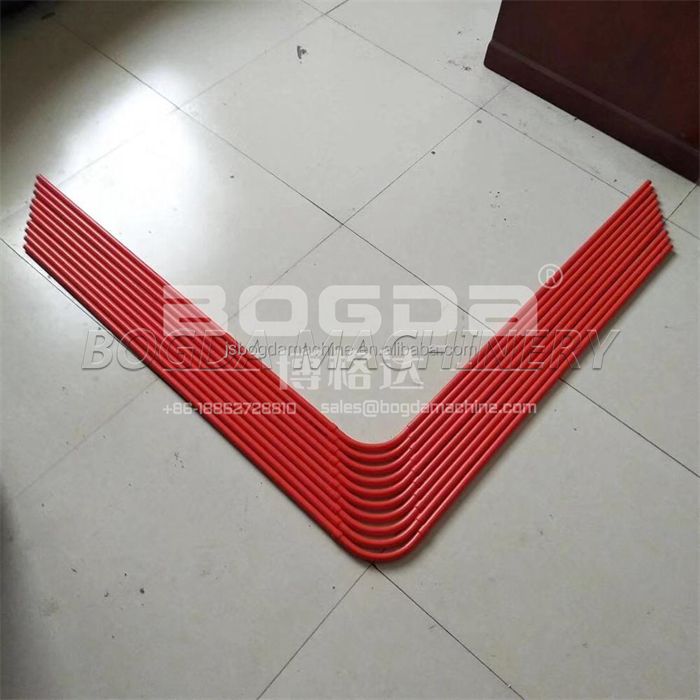 Product Description
Wholesale Semi Automatic PVC Pipes Water Tube Bend Making Machine Supplier
1. The special energy-saving and heat insulation device of the pipe bender of our company can increase the heat utilization rate by more than 40% compared with the machines of other manufacturers. Domestic infrared barium-plated vacuum heater, heating temperature equalization, at the same time, can make the heat radiation upward, than the ordinary machine to save more than 40% of the heat energy, automatic bending at the same time, the heater shift and power off, so that the pipe cooling design, energy saving, reasonable operation, humanization.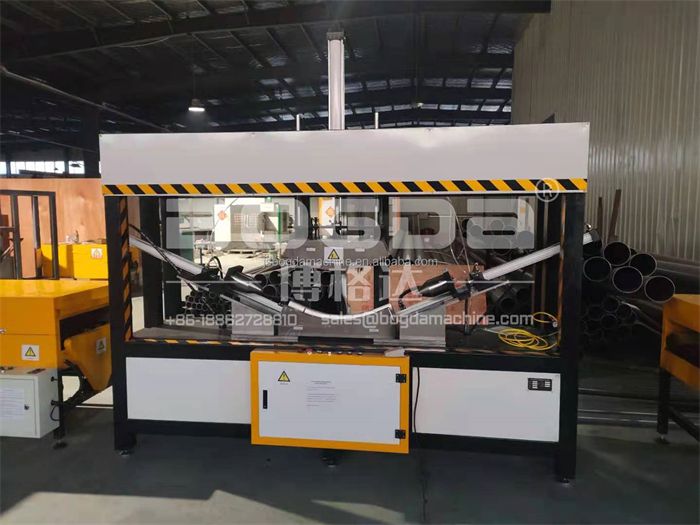 2. The special multifunctional positioning protractor made by Bogda makes the bending Angle adjustable, controllable, accurate and convenient.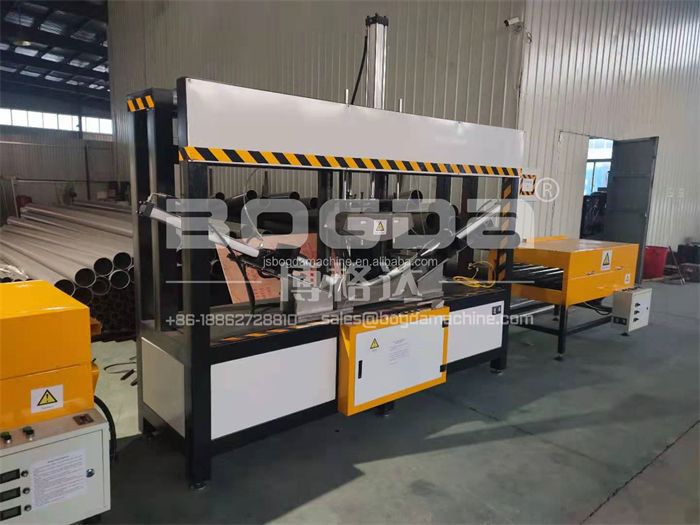 Plastic Pipe Belling And Bending Mold
3. The equipment is easy to operate and high working efficiency. The table of the equipment is made of thickened stainless steel mold, which ensures that the bending machine will not be worn or scratched in the production process. Mold pressure bar is equipped with pneumatic device, accurate positioning and high working efficiency. The equipment is designed with automatic mold propulsion, which is convenient and simple to bend. Control air pressure system, stable performance, durable.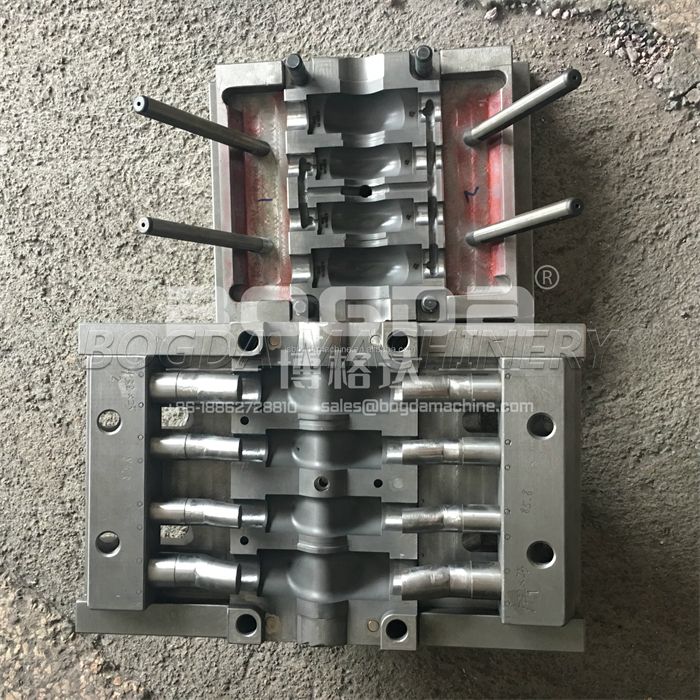 PVC PE Pipe Heating Oven For Next Bending and Belling
4. Bogda's unique heating and temperature equalizing device makes the pipes heat evenly. Adjustable heating width, convenient for arc bending, widely used. Water circulation automatic cooling system, so that the machine has a linear heating function.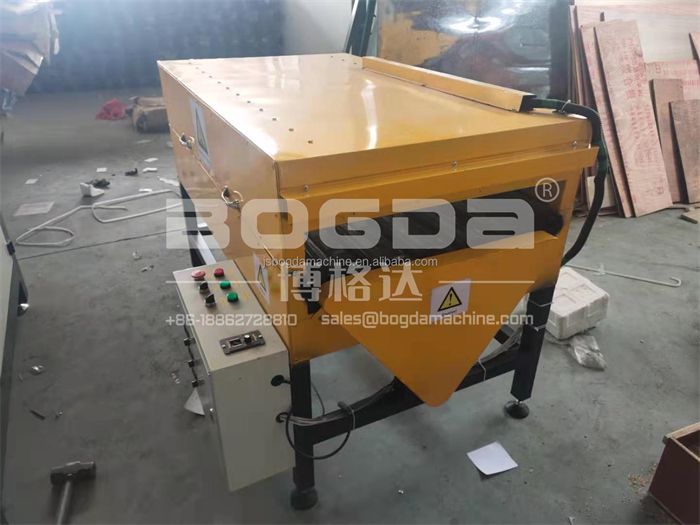 5. Bogda machine special double leakage automatic protection function, safe use. Equipped with parallel mobile positioning bar and platform engraving device, bending length positioning.
6. Professional anticorrosive surface treatment technology, the surface coating is old and new. Integrated high strength frame, stable working performance, convenient transportation and installation. Novel appearance design: beautiful, generous and practical.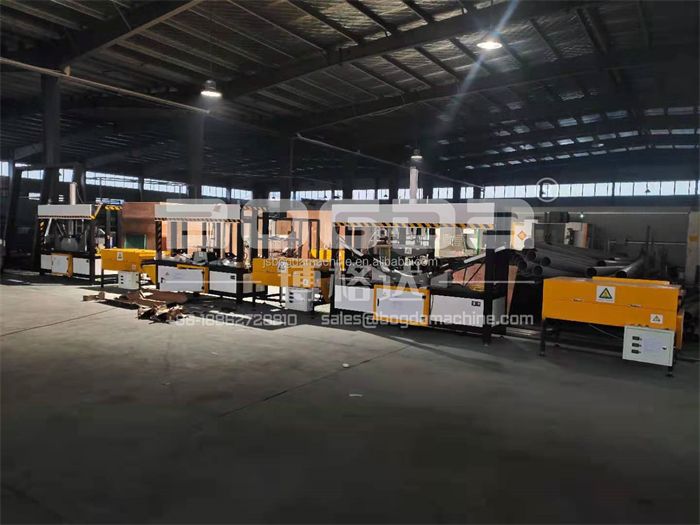 7. It has the function of temperature regulation. The heating temperature of the heating device can be adjusted according to the pipe variety, thickness and material requirements.Thus improve the processing quality of the machine.
8. It has timing function. The working time of the heating device can be set according to the type, thickness and material of the plate. In order to improve the processing quality of the machine, reduce the operation of workers: heating, bending, finalizing, and finally take out the product.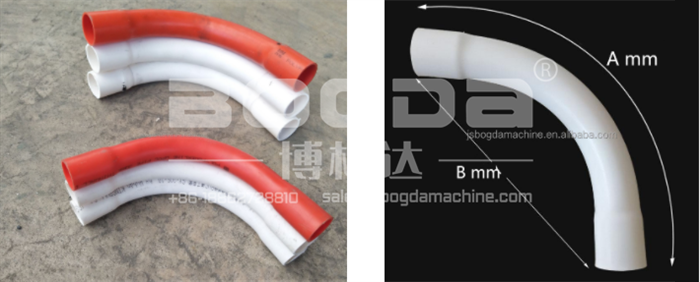 Specification
| | |
| --- | --- |
| Product Name | Wholesale Semi Automatic PVC Pipes Water Tube Bend Making Machine Supplier |
| Product type | Vertical type |
| Pipe Diameter (mm) | 21-48mm, 60-114mm |
| Product speed (second/time) | 20-120 |
| Max capacity (pcs/day) | 300-1200 |
| Machine dimension (mm) | 1800x600x1500mm, 3000x800x2000mm |
| Motor power (kw) | (21-50) 3-5kw, (63-114) 5-9kw |
| Max. heating temperature (℃) | 300 |
| Pipe thickness (mm) | 1.5-10 |
| Mold pressure | (21-50) 300KG, (60-114) 500KG |
Packaging and Shipping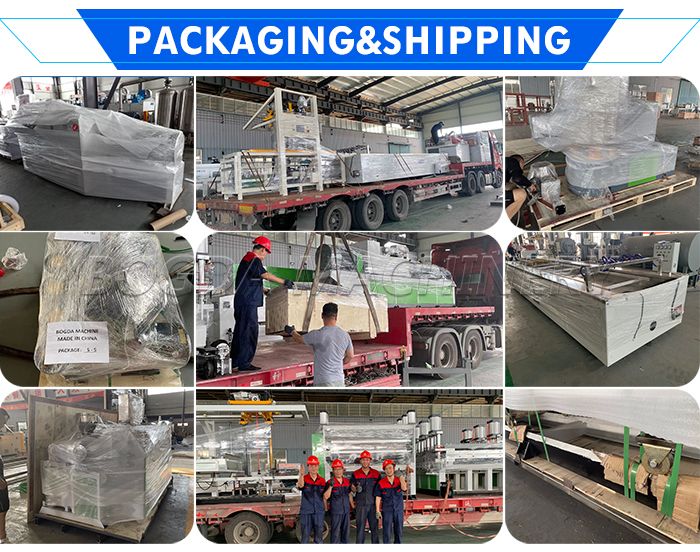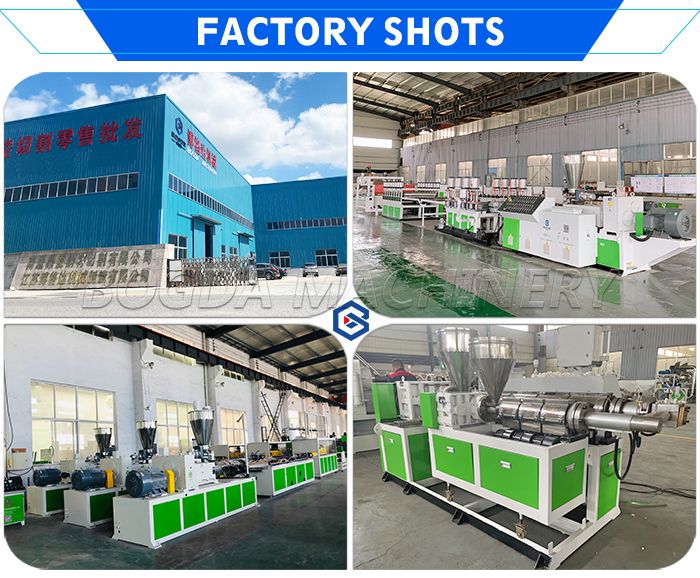 BOGDA Machinery Technology Co., Ltd is a leader of plastic machine and raw material, such as plastic profile/pipe/sheet/board extrusion equipment, waste PP/PE film/PET bottle washing recycling machine,recyclying production line, as well as plastic granulating line. Meanwhile, we are familiar with kinds of raw materials to help you choose the most suitable machine on best quality by economically.

BOGDA has different production factory and strong technical departments to study each customer's requirements until meeting final order. Serious sales and after-sale department to reply inquiry and solve problems for custom in 24 hours, which already exported machine and materials to Russia, Venezuela, Kazakhstan, Turkey, Brazil, Dubai, Philippine, Malaysia, Thailand, Vietnam, Poland, India and so on.

Fast response, good quality, best price and perfect service are our advantages and culture.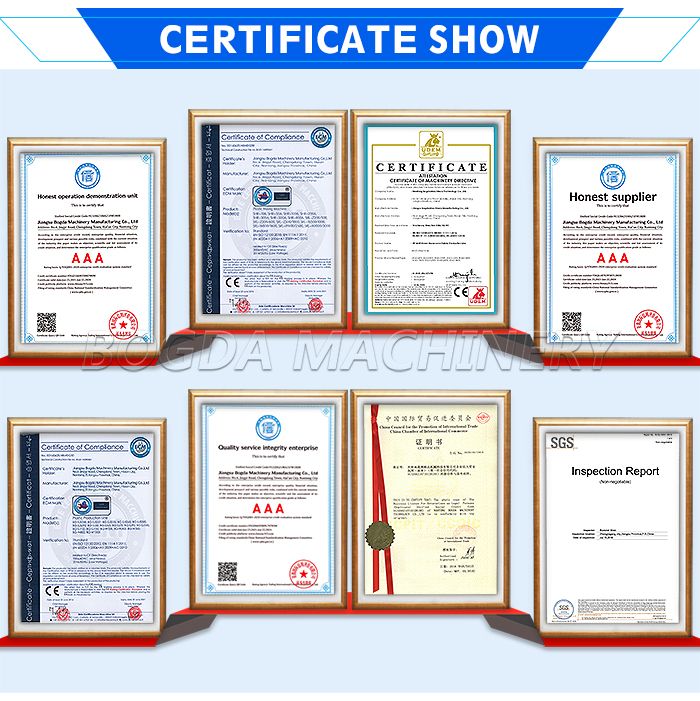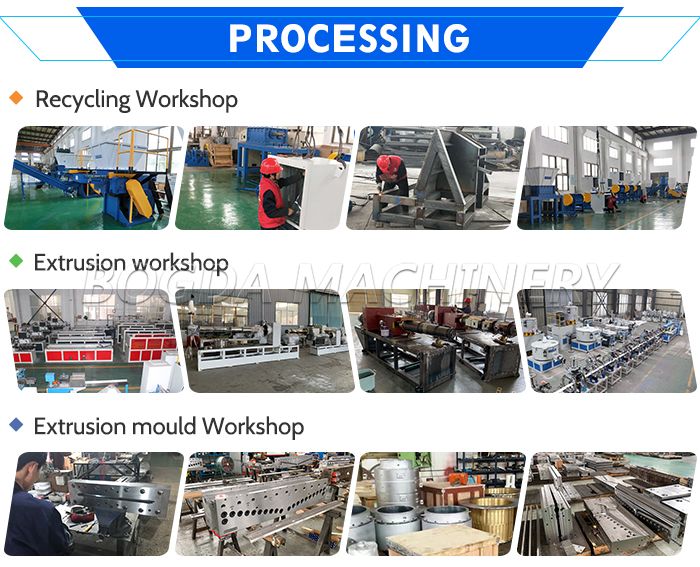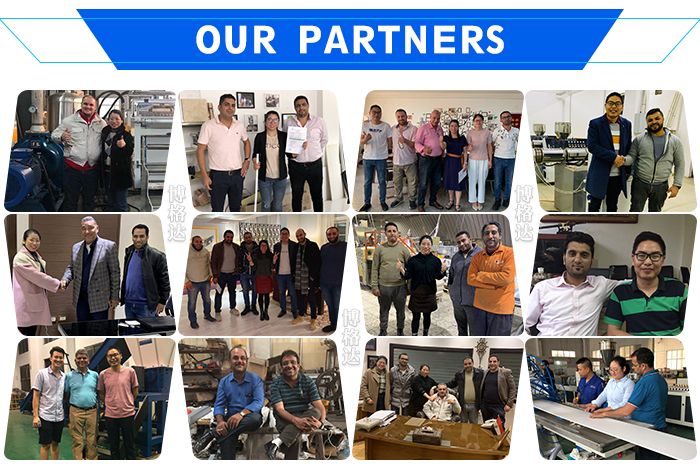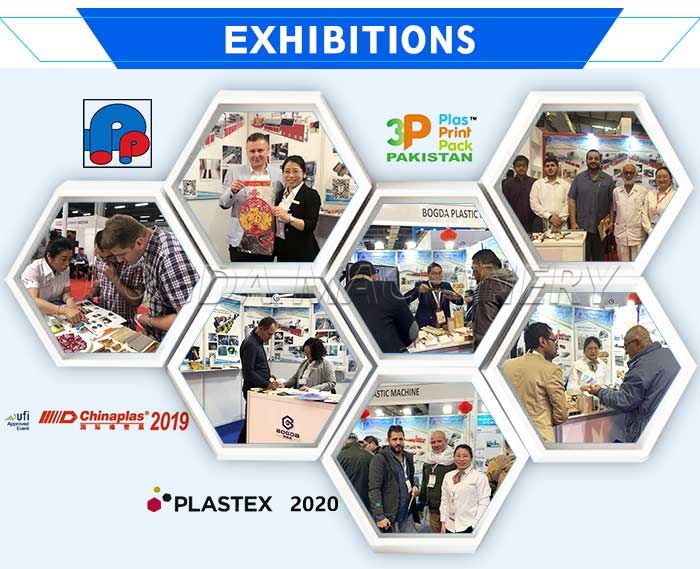 FAQ
Q: Where can we get spare part?
A: We choose International Brand that customer can find it in everywhere, such as Siemens, Schneider, Omron, Delixi etc, or send parts by DHL, Fedex, TNT and other express.
Q: How can I help you when face some technical problem?
A: 24 hours by e-mail, message, calling. If problems happens need engineer we will arrange the closest or agent in local country, or send Chinese Engineers to solve in 2 weeks.
Q: How long is the guarantee?
A: 12 months since the first day customer operates (except wear parts).
Q: Any quality checking before shipment?
A: 100% confirm, run and test machines before shipment with quality certificate.
Q: Can I operate machine if don't have experienced engineers?
A: (1) Short-time engineers to customer company (5-15days) (2) Year-time working as requirements
Q: How many electric, water, air need for the machines?
A: Technical department supply the whole layout for workshop details.