BOGDA High Quality ASA Casting Film Extrusion Production Line Machine
1. The complete set of equipment adopts PLC, close control, one key speed, easy to operate. 2. Extruder special screw design, to ensure plastic melting, uniform color, high extrusion capacity 3. Automatic die with thickness measuring instrument, can more effectively fine-tune the melt thickness deviation on the transverse width of die head
Product Description
Production Application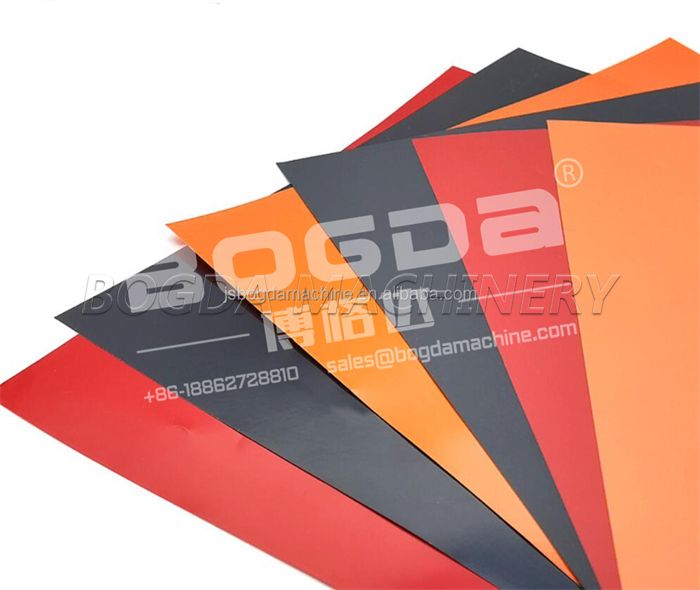 The product has weather-resistant aging, anti-ultraviolet radiation, non-toxic, tasteless, anti-mold, difficult to burn, self-cleaning, and acid, alkali, salt and other chemical corrosion characteristics. At the same time, it also has a rigid and flexible shape and good processing and forming performance.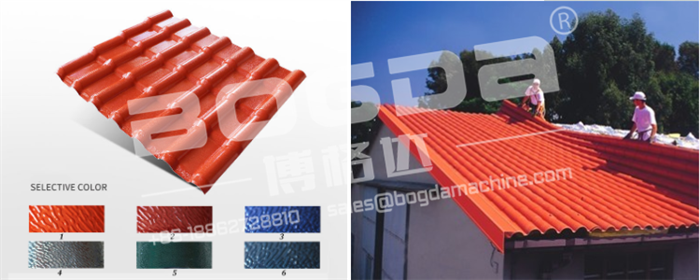 Mainly Applicable
Building material decorative film: home profile protective film; Fluorine material high weather resistant film, furniture decoration film, outdoor products protective film, can also be applied to plastic steel doors and Windows, roofing tiles, aluminum alloy, aluminum plate, steel plate, wood board, wood plastic board, plastic floor, calcium and magnesium plate, cement board, building curtain wall and other surface coating. Film-covered profiles not only play a beautiful and protective role, but also improve the service life of profiles.
Product Description

BOGDA High Quality ASA Casting Film Extrusion Production Line Machine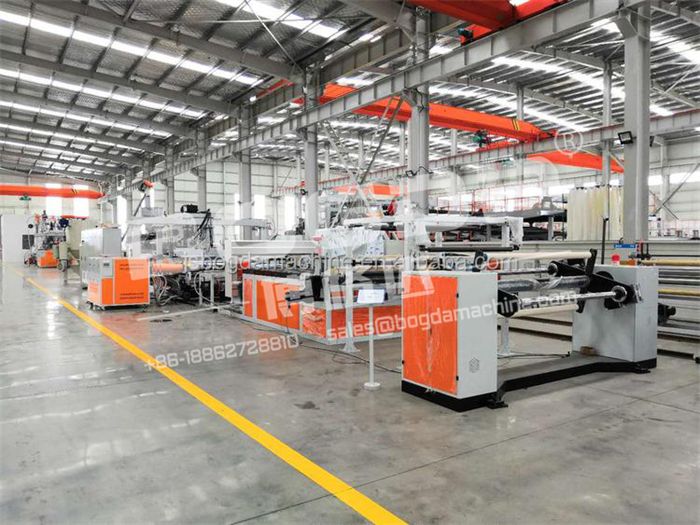 1. The complete set of equipment adopts PLC, close control, one key speed, easy to operate.
2. Extruder special screw design, to ensure plastic melting, uniform color, high extrusion capacity
3. Automatic die with thickness measuring instrument, can more effectively fine-tune the melt thickness deviation on the
transverse width of die head, thickness uniformity to ensure ±1 wire.

4. The rolling roller adopts the integral machining method of the inner flow channel to ensure the temperature control of plus or minus 1 degree, and the rolling surface control accuracy of plus or minus 1 filament, so as to ensure the thickness of the rolling film is more accurate.
5. The use of tension sensor and control system, to ensure that the tension control plus or minus 1 N.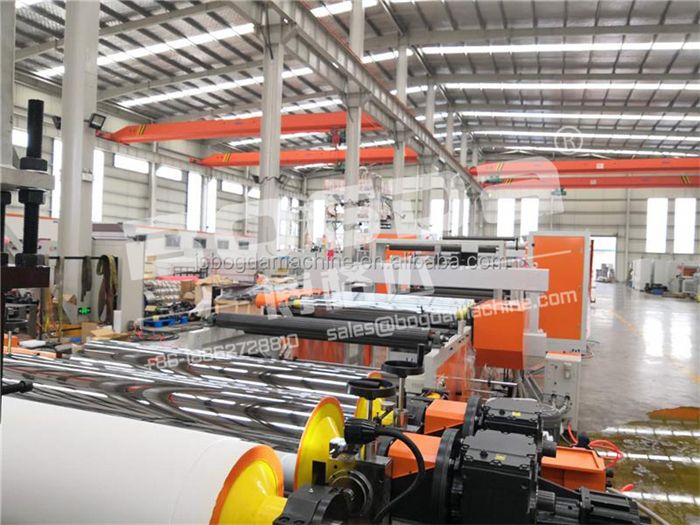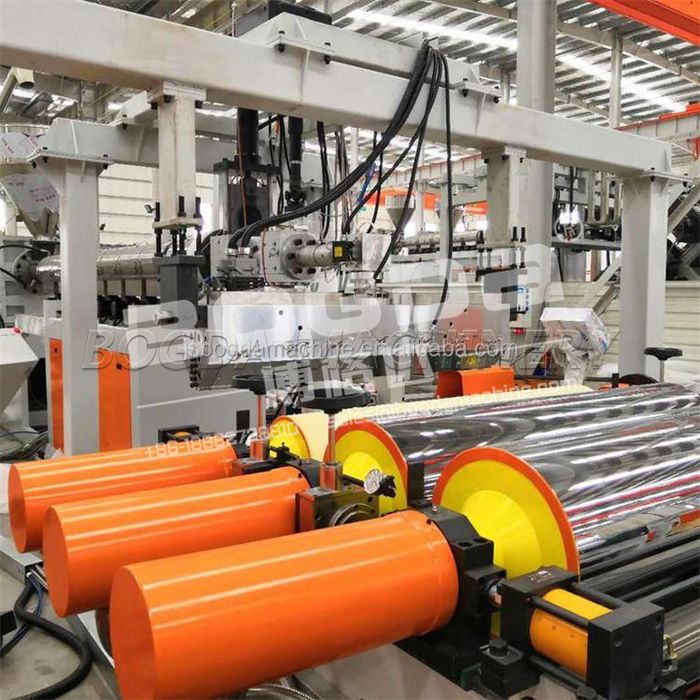 6. A full set of servo motor, with the servo controller to make the equipment more accurate operation.

7. Automatic cutting and winding machine with contact winding, gap winding two functions, winding with taper tension control, adjustment range of 5-200N/M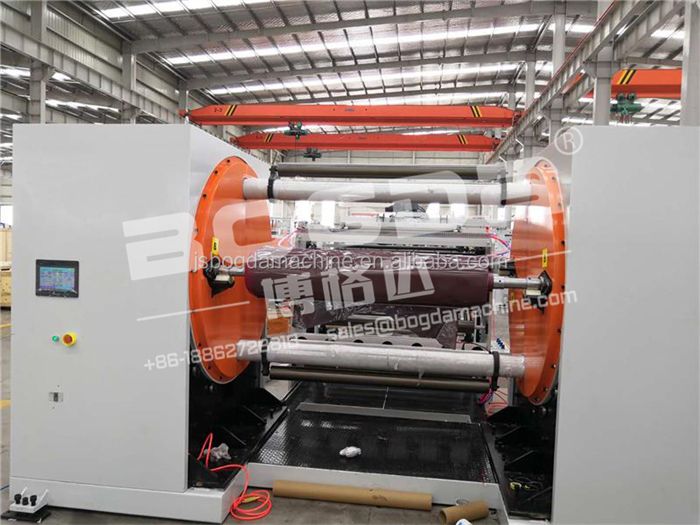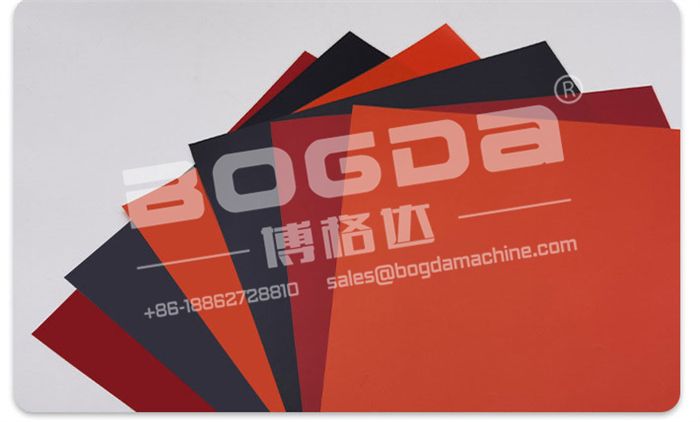 Product Paramenters
| | | | |
| --- | --- | --- | --- |
| Model | Product Width | Production Thickness | Capacity |
| SJ90/33 | 1400mm | 0.05-0.2mm | 150-180kg/h |
Packaging and Shipping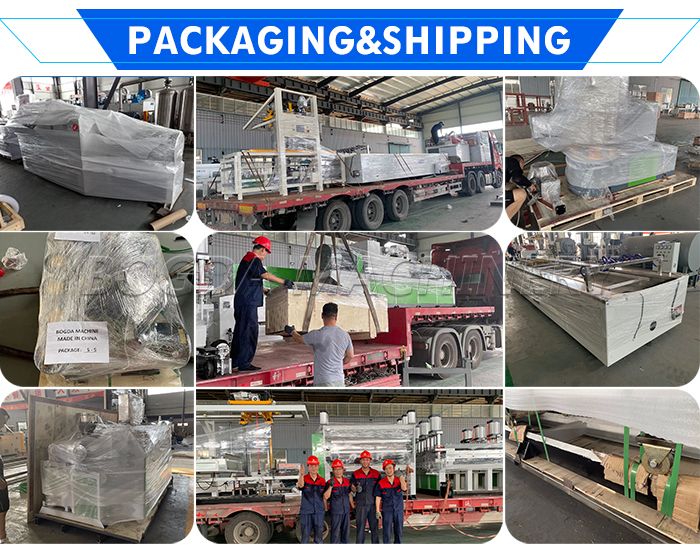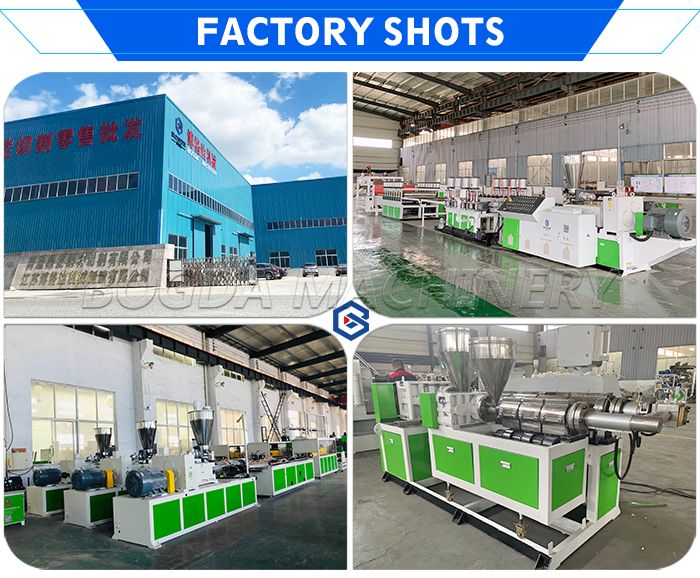 BOGDA Machinery Group is located in Europe and America (Hai'an) Industrial Park and Shanghai Fengxian (Hai'an) Industrial Park. It is a high-tech and innovative company dedicated to the research and development and manufacturing of plastic extrusion molding equipment. The company is people-oriented and innovative Development, with its unique corporate culture that has been brewing for many years, and the company's eager attention to global economic development, it has continued to grow with its majestic momentum and quick response, making itself a large-scale and highly anticipated industry in this industry.

Leading technology and excellent quality have been highly recognized by authoritative departments and markets. Products are exported to more than 110 countries and regions such as Europe, America, the Middle East, Southeast Asia, South America, Russia, Turkey, Italy, Poland, Brazil, Romania, etc. Deeply trusted and praised by customers, the company has many subsidiaries such as pipeline equipment, sheet film intelligent equipment, intelligent automation, and granulation equipment. The company has a high-quality talent R&D team and more than 20 years of experience in the industry. A team of mechanical and electrical commissioning engineers, as well as an advanced machining base and a standardized assembly workshop. More than 600 sets of high-end plastic extrusion lines are produced every year.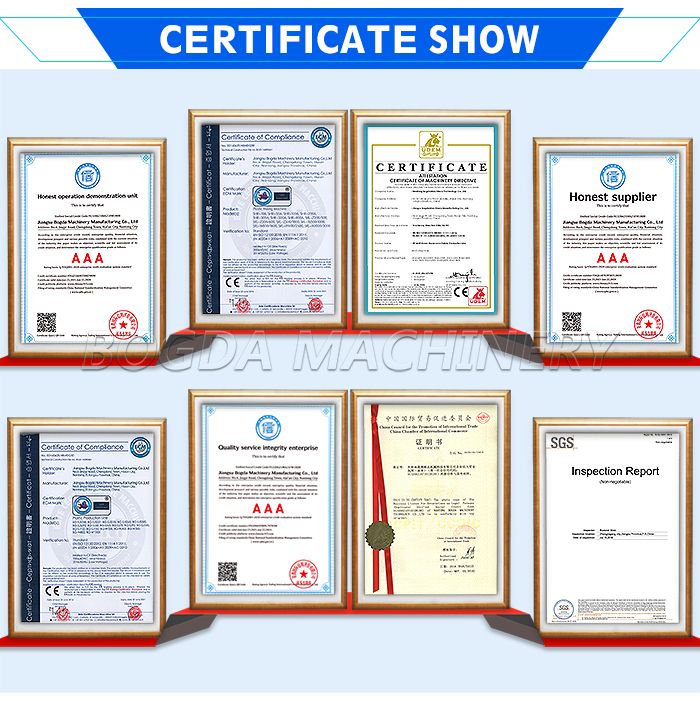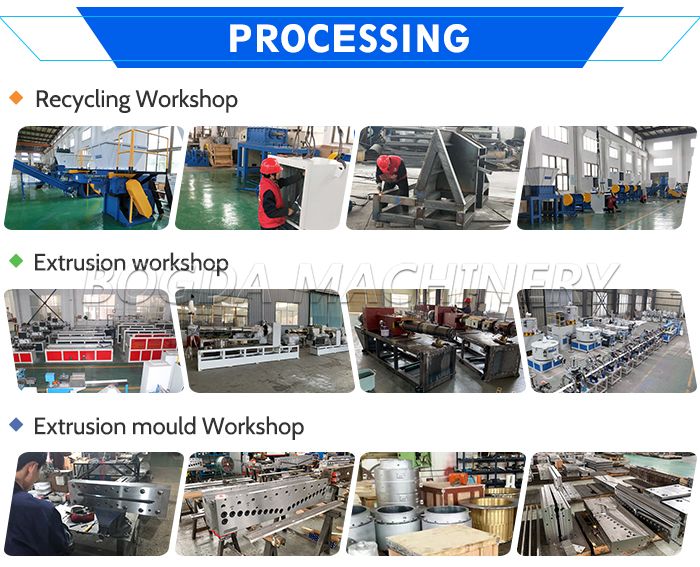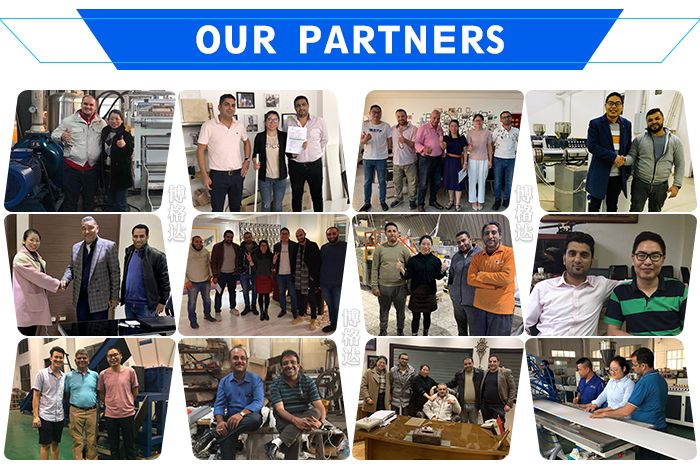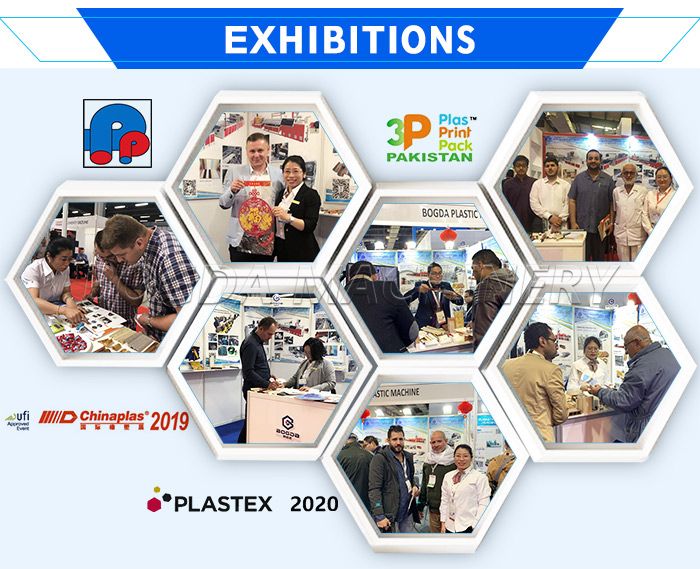 Customer Review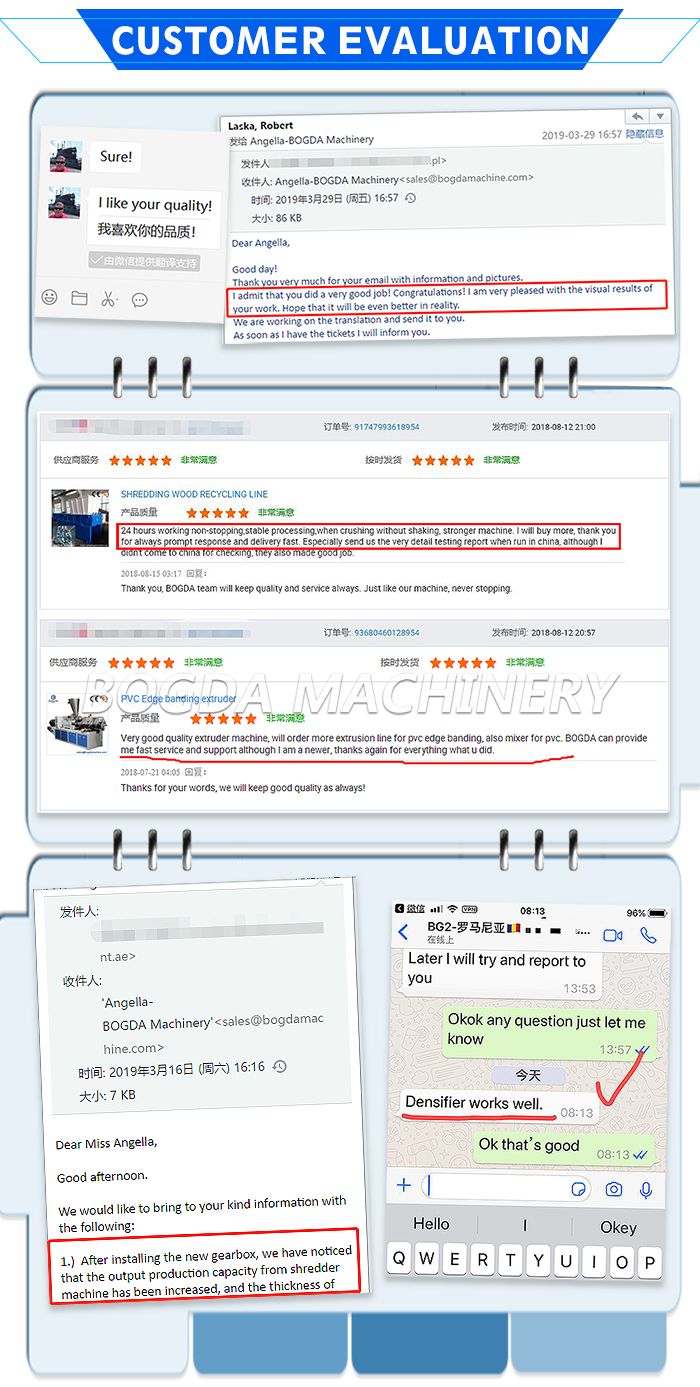 FAQ
Q: Where can we get spare part?
A: We choose International Brand that customer can find it in everywhere, such as Siemens, Schneider, Omron, Delixi etc, or send parts by DHL, Fedex, TNT and other express.
Q: How can I help you when face some technical problem?
A: 24 hours by e-mail, message, calling. If problems happens need engineer we will arrange the closest or agent in local country, or send Chinese Engineers to solve in 2 weeks.
Q: How long is the guarantee?
A: 12 months since the first day customer operates (except wear parts).
Q: Any quality checking before shipment?
A: 100% confirm, run and test machines before shipment with quality certificate.
Q: Can I operate machine if don't have experienced engineers?
A: (1) Short-time engineers to customer company (5-15days) (2) Year-time working as requirements
Q: How many electric, water, air need for the machines?
A: Technical department supply the whole layout for workshop details.