Product Description

XPS extruded thermal insulation board polystyrene foam board (XPS for short) production line is generally divided into two types: carbon dioxide foaming and freon foaming. Carbon dioxide foaming XPS extruded board complete production line from BOGDA, 99% carbon dioxide foaming . The full use of CO2 combined foaming agent to replace fluorine series foaming agent greatly reduces the production cost of XPS extruded board, and CO2 as a foaming agent is more environmentally friendly and is more conducive to sustainable development.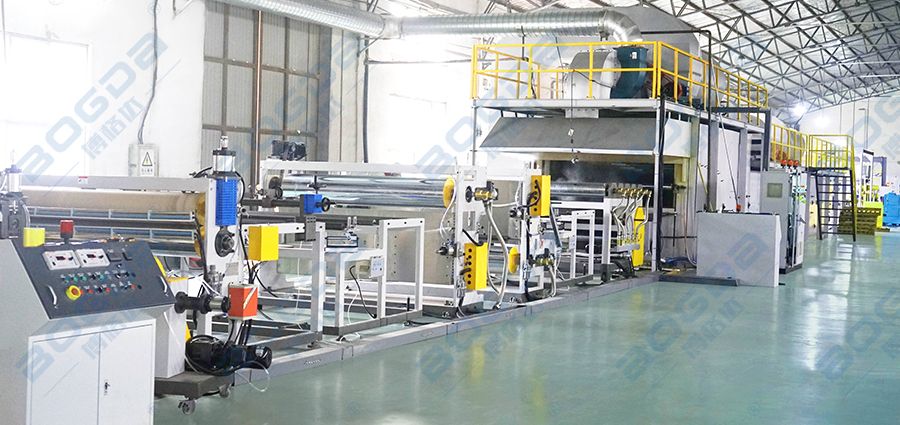 The production line of this technology runs fast and smoothly. The width of the XPS extruded board produced is 600mm-1200mm, and the thickness is in the range of 20-60mm. The average density is between 30-45kg/m3, and its homogeneous closed-cell foam structure makes the produced boards have good stability, high compressive strength, and low water absorption. The advantage of the XPS extruded board production line with CO2 foaming technology is that it adopts the company's two-stage carbon dioxide foaming agent injection system to ensure accurate and quantitative delivery of carbon dioxide to the extruder system, thus ensuring the smooth operation of the entire production line.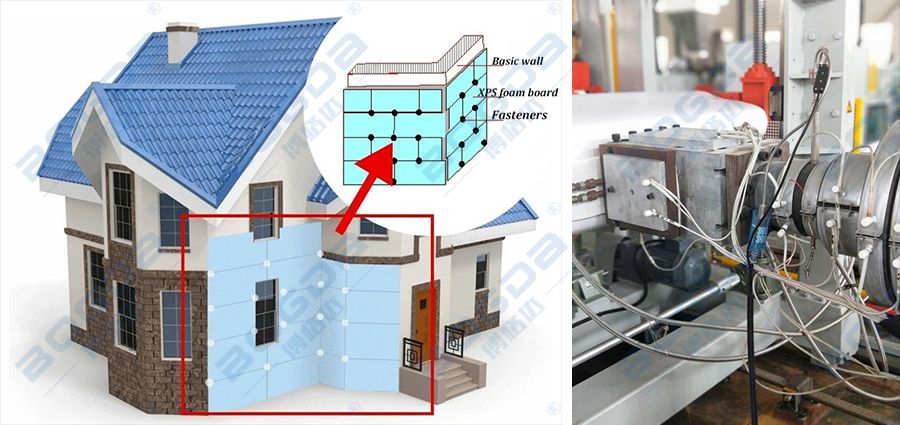 BOGDA XPS equipment has two types of single screw tandem extruder and co-rotating flat twin tandem screw extruder. The specifications are 135/150 single screw extruder tandem and 75/150 co-rotating flat twin tandem single screw extruder. The co-rotating twin-screw extruder can process ingredients composed of multiple ingredients due to its excellent mixing efficiency. Sheet forming is formed by vacuum negative pressure. Bogda's newly developed vacuum forming unit can reduce the proportion of the product under the premise of ensuring the quality of the sheet, thereby reducing the production cost of the product. Our company can switch between carbon dioxide foaming and freon foaming with mature technology. It can also be used to retrofit Freon equipment with carbon dioxide foaming device.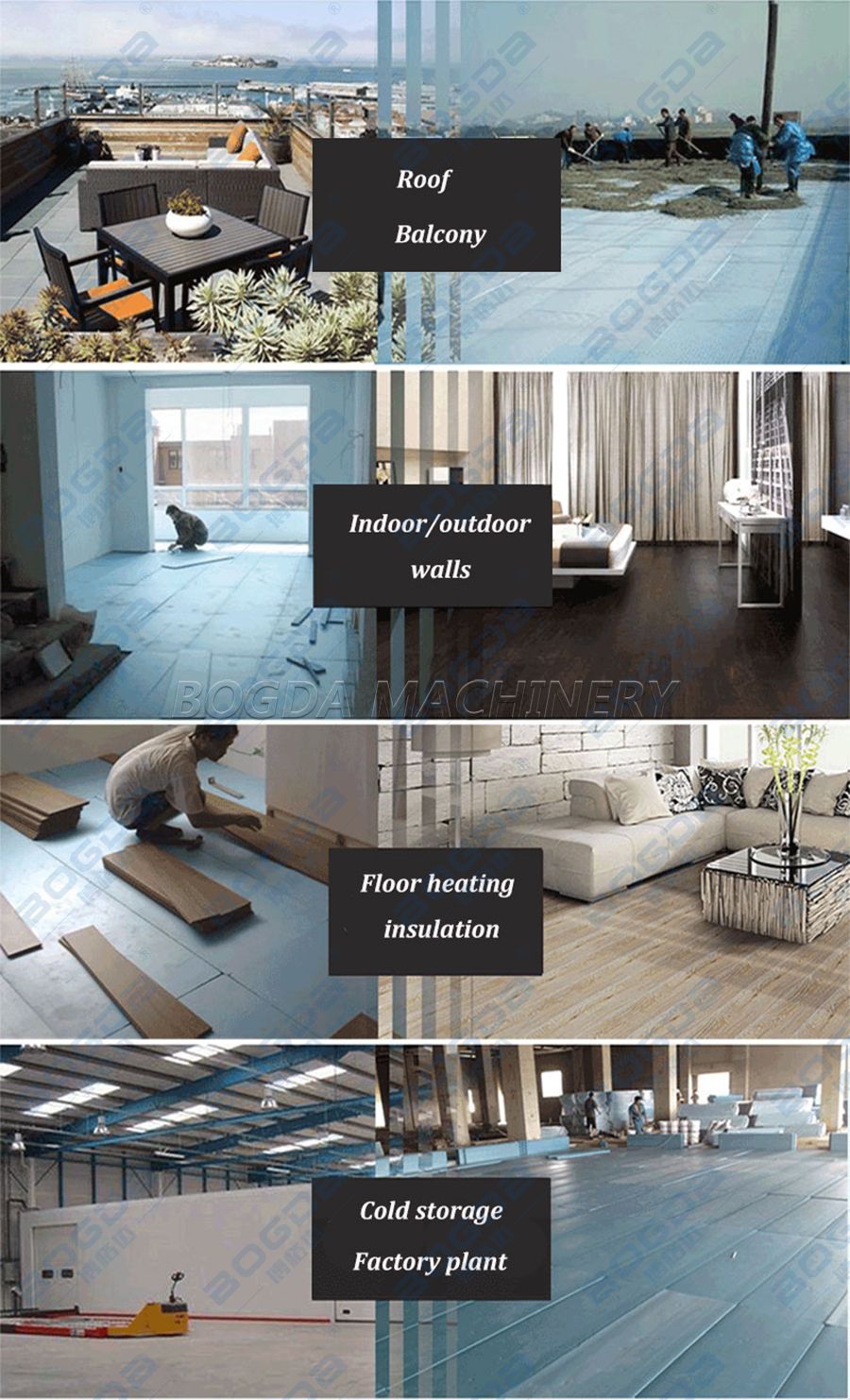 Application For CO2 Foaming XPS Insulation Board:
Building roof insulation, steel structure roofing, building wall insulation, building ground moisturizing, square ground, ground frost heave control, central air conditioning and ventilation ducts, geothermal engineering, highways, airport runways, large-scale cold storage and interior decoration insulation, etc. field.
FAQ
Q: Where can we get spare part?
A: We choose International Brand that customer can find it in everywhere, such as Siemens, Schneider, Omron, Delixi etc, or send parts by DHL, Fedex, TNT and other express.
Q: How can I help you when face some technical problem?
A: 24 hours by e-mail, message, calling. If problems happens need engineer we will arrange the closest or agent in local country, or send Chinese Engineers to solve in 2 weeks.
Q: How long is the guarantee?
A: 12 months since the first day customer operates (except wear parts).
Q: Any quality checking before shipment?
A: 100% confirm, run and test machines before shipment with quality certificate.
Q: Can I operate machine if don't have experienced engineers?
A: (1) Short-time engineers to customer company (5-15days) (2) Year-time working as requirements
Q: How many electric, water, air need for the machines?
A: Technical department supply the whole layout for workshop details.