Product Description
Production Application
PVC foam sheet widely used in passenger car, railway car ceiling, box core layer, interior decoration board, building wall board, interior decoration board, office, residential, public place building compartment, Commercial decorative frame, clean room with board, ceiling board, screen printing, computer lettering, advertising signs, sign boards, with plate photo albums and other industries and chemical anti-corrosion engineering, thermoformed piece, cold storage with plate, special cold insulation engineering, environmental protection with plate mold, sports equipment, breeding material, seashore damp-proof installation, waterproof material, art materials and various light partitions instead of glass ceiling, etc.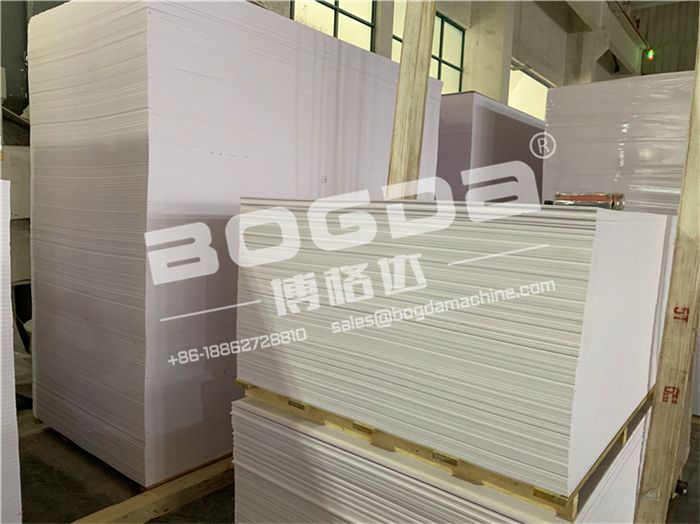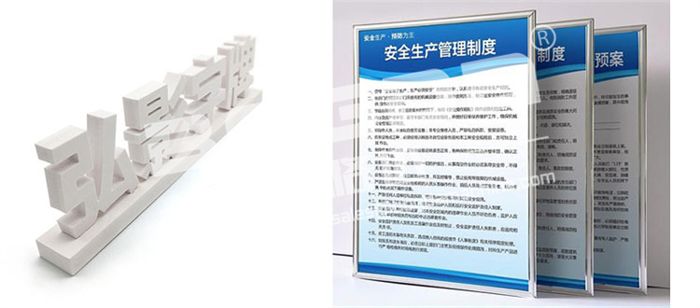 Product Description
The PVC foam sheet equipment uses polyvinyl chloride as the main raw material and is equipped with high-quality auxiliary additives such as stabilizers and foaming agents to produce various PVC foam boards. The overall PVC foam sheet production line can be divided into four components: extruder system, mold system, cooling setting system and traction cutting system.
1、Extruder system
The PVC foam sheet production equipment adopts a counter-rotating twin-screw extruder. The screw design conforms to the process characteristics, with large extrusion volume, uniform material shearing and high extrusion efficiency.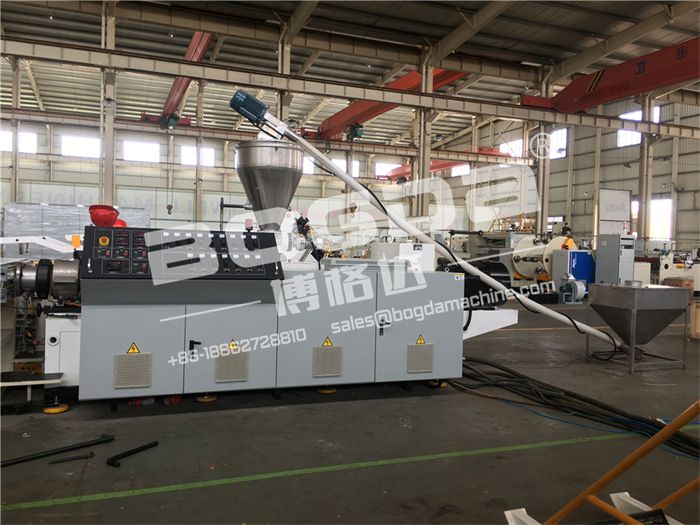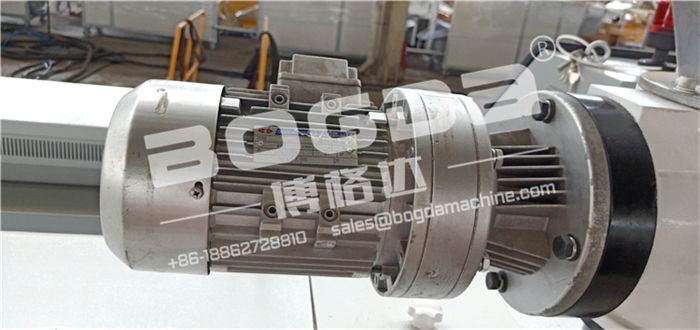 2. mold system
The sheet mold adopts a special flow channel structure for PVC free foam sheet, which can make the material extrude and foam uniformly, so that the texture of the sheet is uniform.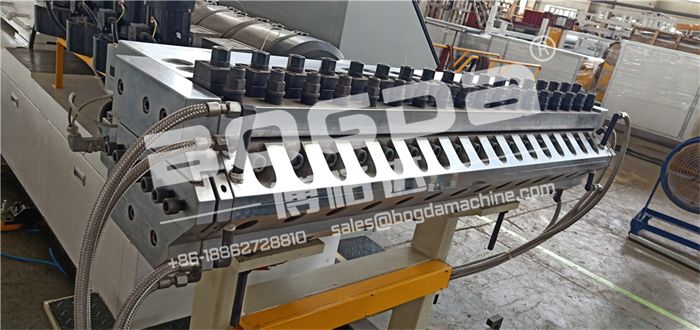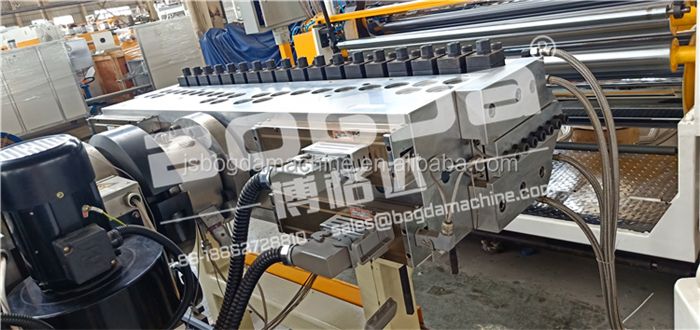 3. Three rollers glazing machine for pvc foam sheet
The three-roller calender is a machine composed of three cylindrical rollers with diameters of 200--300 mm, which can be cooled and adjusted at the same speed at all points of the plate to ensure the flatness of the plate.

Plates extruded from flat heads at higher temperatures are smoothed and gradually cooled by a three-roller glazing machine. At the same time, it also plays a certain traction role, adjust the speed of each point of the plate consistent, to ensure the flatness of the plate.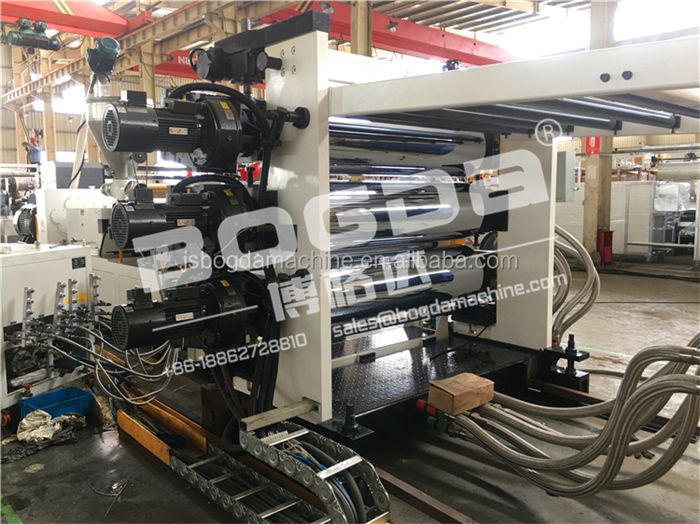 4. Cooling and shaping system
It adopts a pressure plate structure and is controlled by a hydraulic system, which makes it easy to control the dimensional accuracy of the plate. The design of the cooling system pipeline makes the plate cooling more uniform and quick to shape.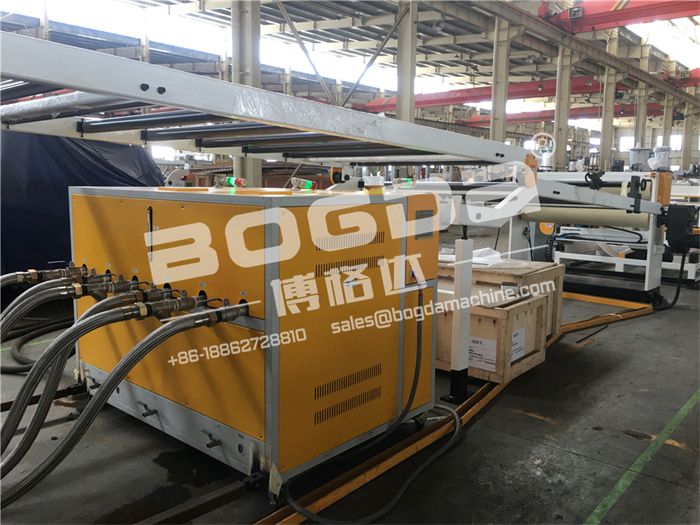 5. Traction and edge side cutting system
The roller type combined traction machine is adopted to make the measurement and adjustment of the traction force easy. The roller traction machine and the wide-width cutting machine are electrically controlled synchronously to make the plate cut straight.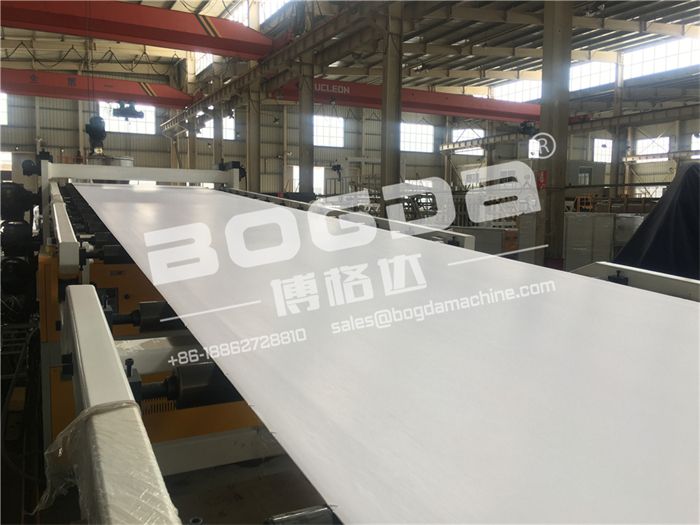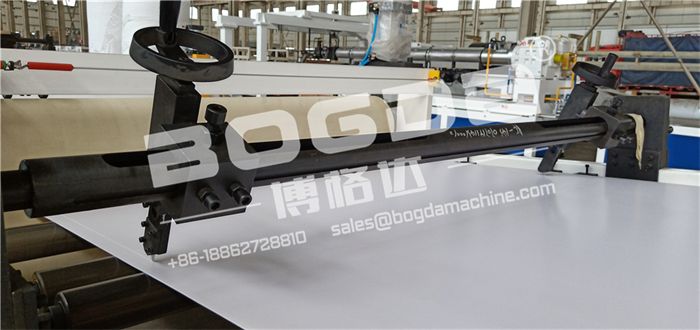 6. Free dust cutting machine for plastic sheet
manual cuting or automatic cutting system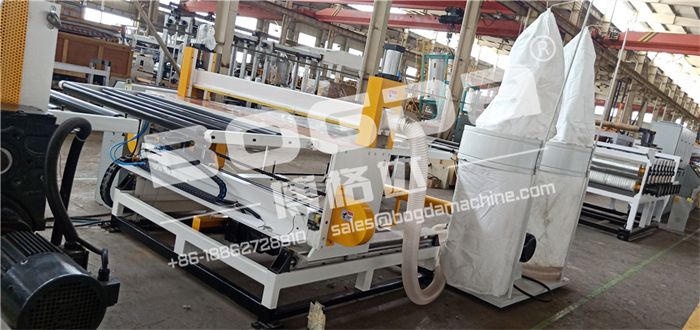 7. Stacker and final pvc foam sheet
can removable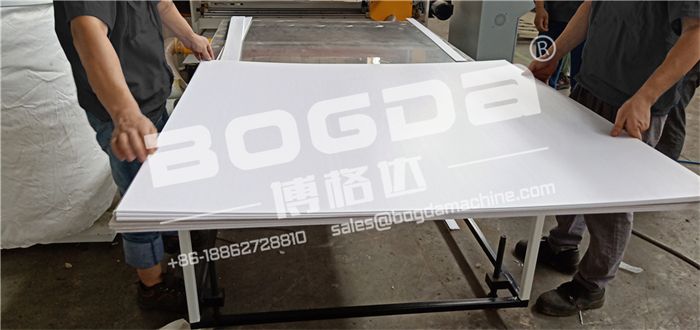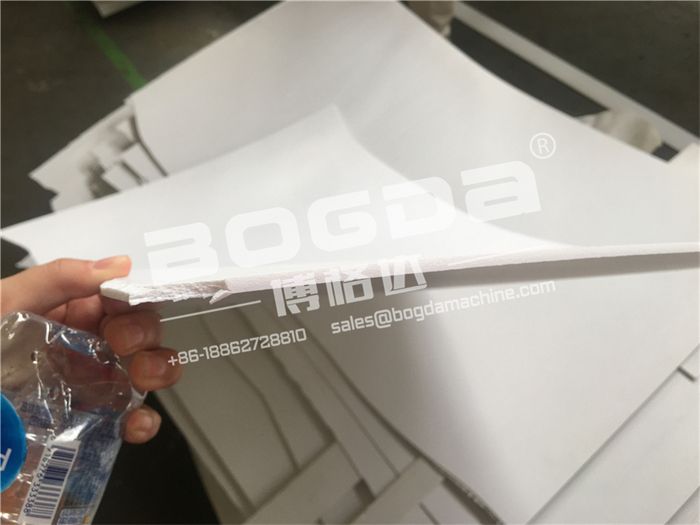 Machine Specifications

Model
SJZ80/156
SJZ80/156
SJZ80/156
Production width
1220MM
1560MM
2050MM
Production thickness
1-18MM
1-12MM
1-10MM
Total power
75KW
Capacity
400KG/H
Packaging and Shipping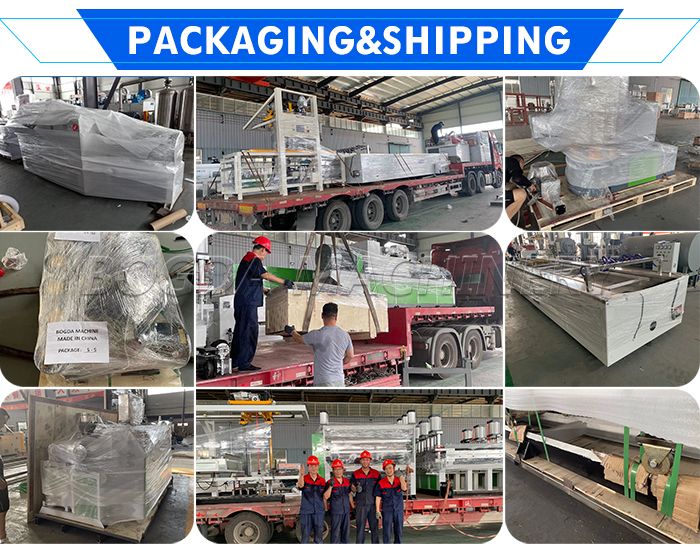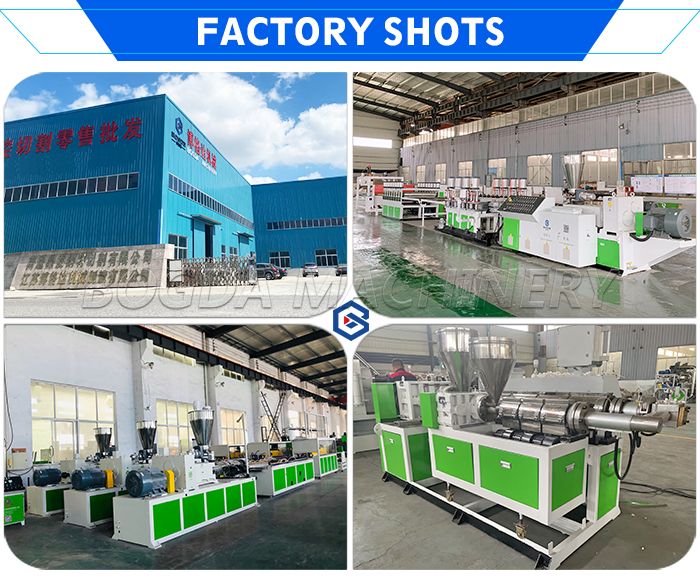 BOGDA Machinery Group is located in Europe and America (Hai'an) Industrial Park and Shanghai Fengxian (Hai'an) Industrial Park. It is a high-tech and innovative company dedicated to the research and development and manufacturing of plastic extrusion molding equipment. The company is people-oriented and innovative Development, with its unique corporate culture that has been brewing for many years, and the company's eager attention to global economic development, it has continued to grow with its majestic momentum and quick response, making itself a large-scale and highly anticipated industry in this industry.

Leading technology and excellent quality have been highly recognized by authoritative departments and markets. Products are exported to more than 110 countries and regions such as Europe, America, the Middle East, Southeast Asia, South America, Russia, Turkey, Italy, Poland, Brazil, Romania, etc. Deeply trusted and praised by customers, the company has many subsidiaries such as pipeline equipment, sheet film intelligent equipment, intelligent automation, and granulation equipment. The company has a high-quality talent R&D team and more than 20 years of experience in the industry. A team of mechanical and electrical commissioning engineers, as well as an advanced machining base and a standardized assembly workshop. More than 600 sets of high-end plastic extrusion lines are produced every year.