Product Description
Production Application
The skinned foam board adopts Celuka technology to foam. Compared with free foaming, the surface layer is not only flat and smooth, and has greater hardness and rigidity of the skin layer. The mechanical properties are obviously better than free foam.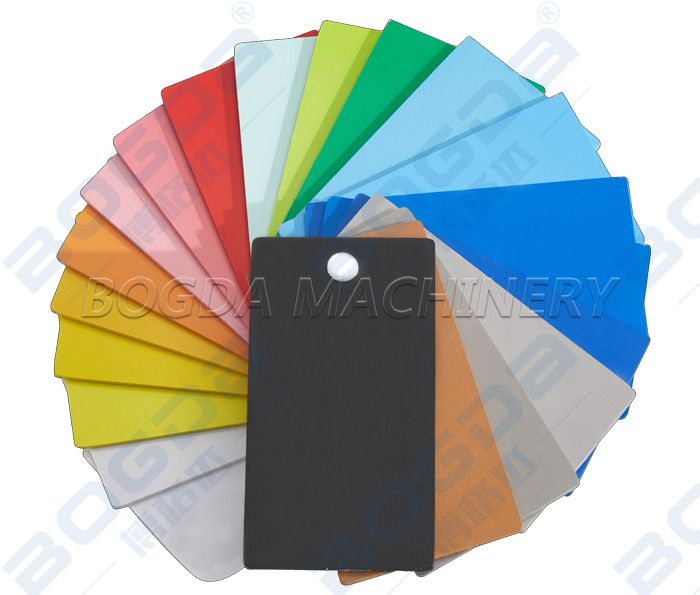 High-yield PVC skinned foam board production line-used in the production line of cabinet boards, furniture boards, advertising boards, wood-plastic building templates, wood-plastic flooring, etc.
Mainly used in sanitary cabinets, transportation industry ships, airplanes, passenger cars, train cars, roofs, car body cores, and interior decoration panels. Building decoration industry.
Building exterior wall panels, interior decoration panels, residential buildings, offices, public spaces, building compartments, commercial decorative shelves, clean room panels, ceiling panels, home kitchen cabinets.
Wall cabinets and home. All kinds of imitation wood products can be produced through paint printing, filming and hot pressing equipment.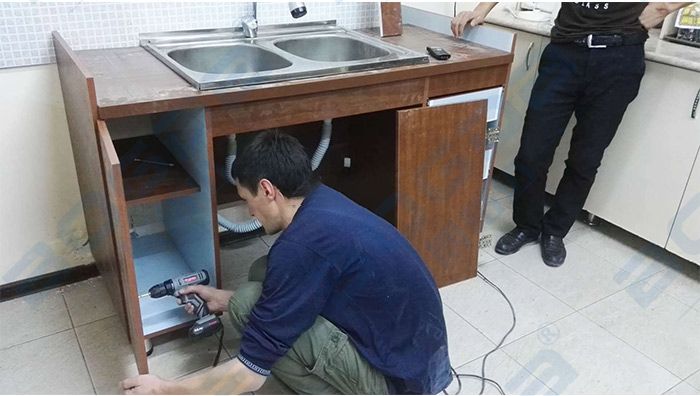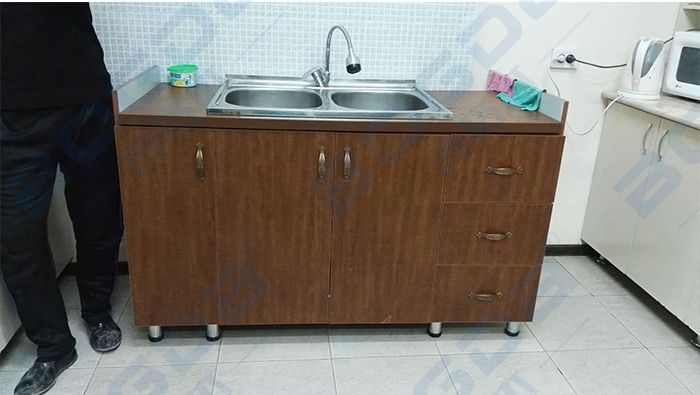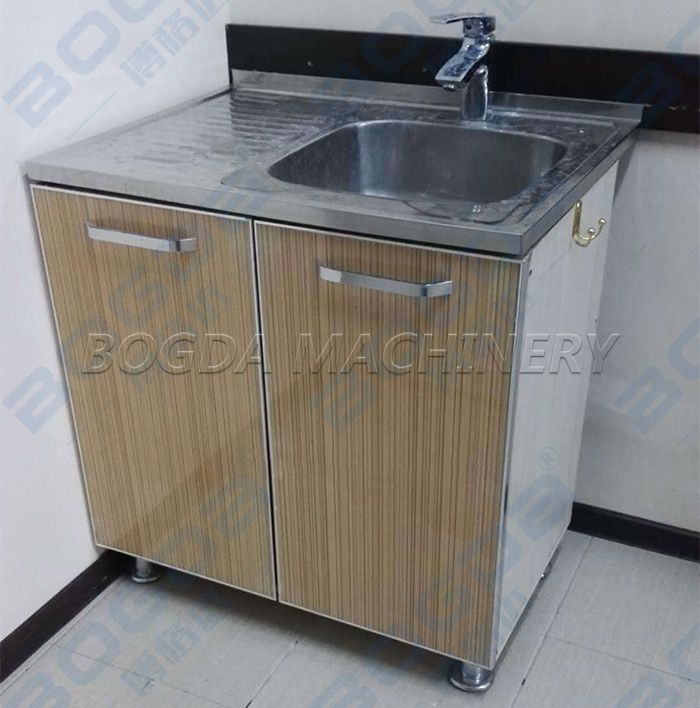 Product Description
Co-extrusion foam board production line: It is a foam board unit developed by our company. The co-extrusion machine is used to compound the hard PVC layer without foaming on the surface, which greatly improves The surface hardness of the foamed sheet makes the unit stable.
The extruder adopts SJZ80/156 high output extruder, adopts the new seven-stage pineapple head special foaming screw structure, and the output exceeds 10T in 24 hours.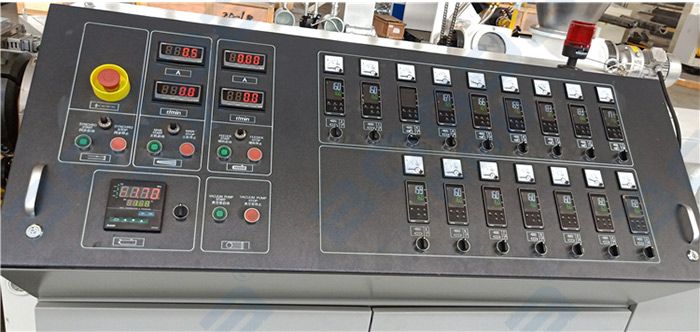 The extrusion flat die head adopts a small die lip on the basis of a common die, and the matching die temperature machine is controlled by the oil, so that the sheet skinning effect is better.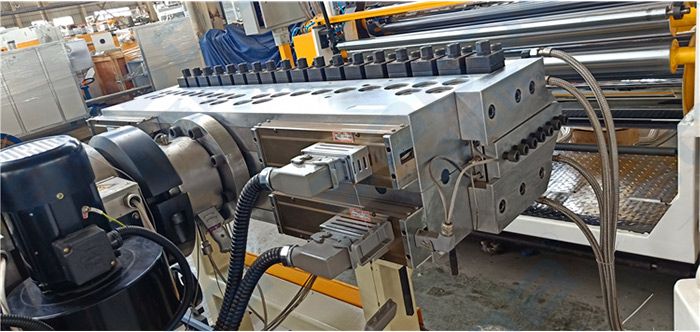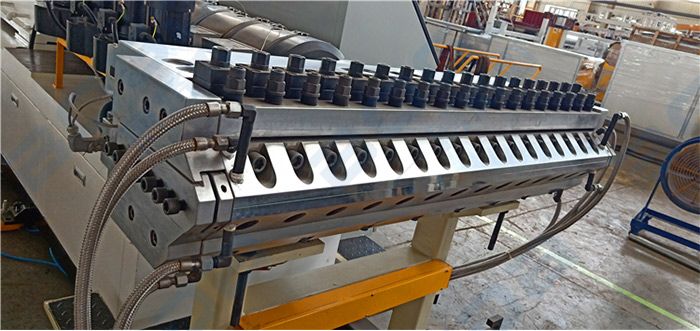 The setting table adopts 4 pairs of setting plate structure, the opening and closing are driven by cylinder or oil cylinder to
ensure the stability of the setting table opening and closing. The setting plate adopts special mold steel with sufficient
thickness, which not only guarantees the rigidity of the setting plate, but also guarantees the plastic sheet. Cooling crust
effect.
The traction machine adopts 8 pairs of rubber rollers to ensure the stability of traction and the traction required when producing thick plates. At the same time, it is equipped with FALK motor, gear box and Danfoss inverter control.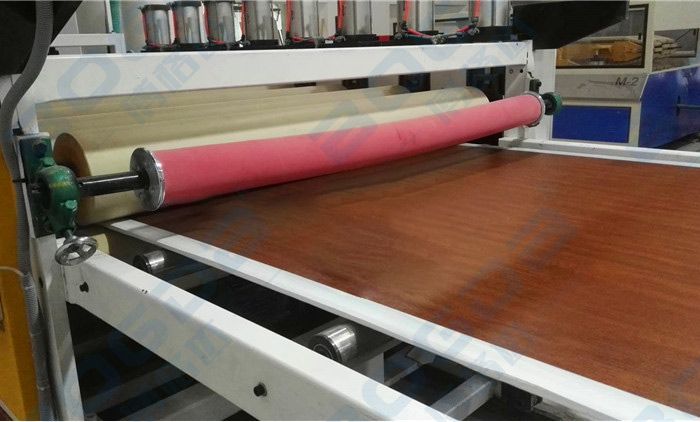 The horizontal cutting machine adopts photoelectric switch control, and the longitudinal follow-up adopts rack and pinion control to ensure the cutting accuracy of the plate. The main motor inverter adopts the ABB brand, the contactor adopts the Siemens brand, and other high-quality electrical components, so that the equipment can be high-yield, and continue to operate stably for a long time.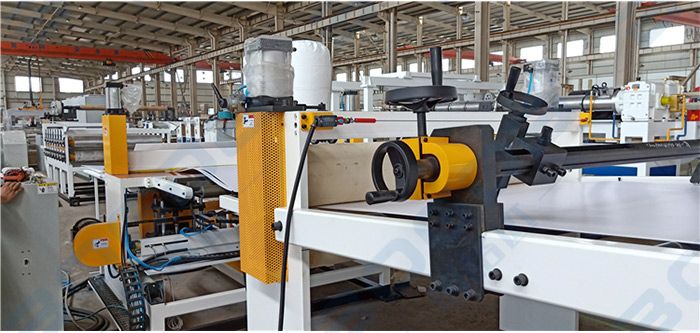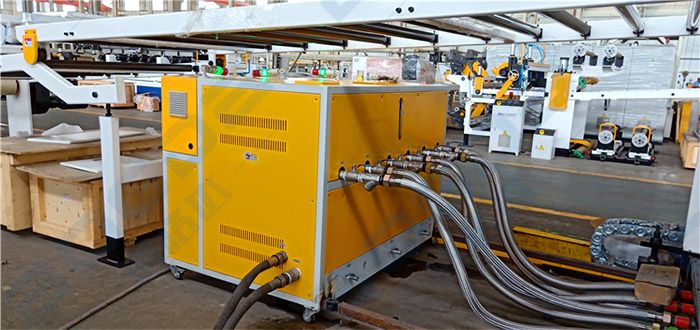 Product Paramenters
PVC Semi-skinning Foam Board/Co-extrusion Foam Board Extrusion Line
Model
Extruder Model
Products Width (MM)
Product Thickness (MM)
Motor Power (KW)
Capacity(KG/H)
Semi-skinning foam
SJZ80/156
1220
5-20
75
400
SJZ92/188
1560
8-18
132
550
SJZ92/188
2050
8-15
132
550
Co-extruder foam
SJZ80/156+ SJZ65/132
1220
5-20
75+37
500
Packaging and Shipping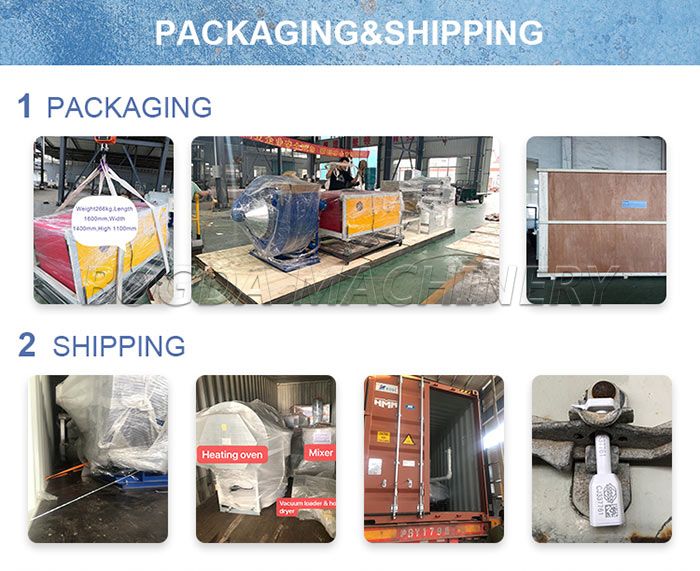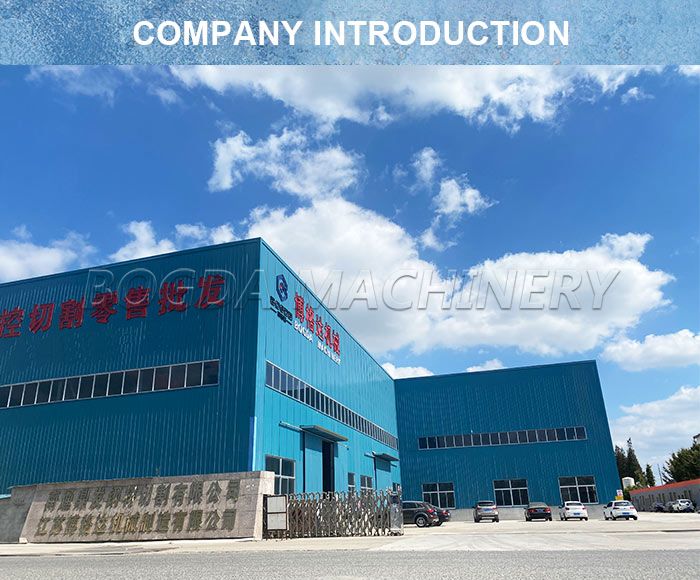 BOGDA Machinery Technology Co., Ltd is a leader of plastic machine and raw material, such as plastic profile/pipe/sheet/board extrusion equipment, waste PP/PE film/PET bottle washing recycling machine,recyclying production line, as well as plastic granulating line. Meanwhile, we are familiar with kinds of raw materials to help you choose the most suitable machine on best quality by economically.

BOGDA has different production factory and strong technical departments to study each customer's requirements until meeting final order. Serious sales and after-sale department to reply inquiry and solve problems for custom in 24 hours, which already exported machine and materials to Russia, Venezuela, Kazakhstan, Turkey, Brazil, Dubai, Philippine, Malaysia, Thailand, Vietnam, Poland, India and so on.

Fast response, good quality, best price and perfect service are our advantages and culture.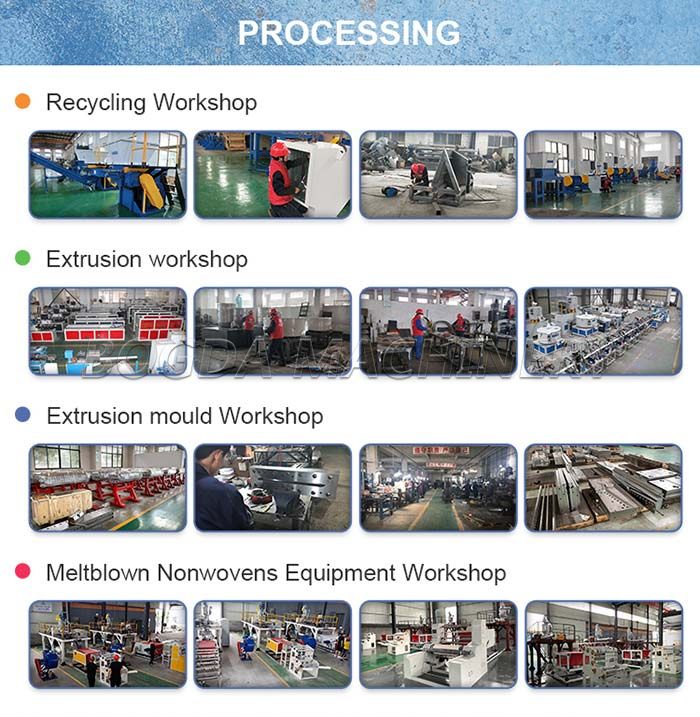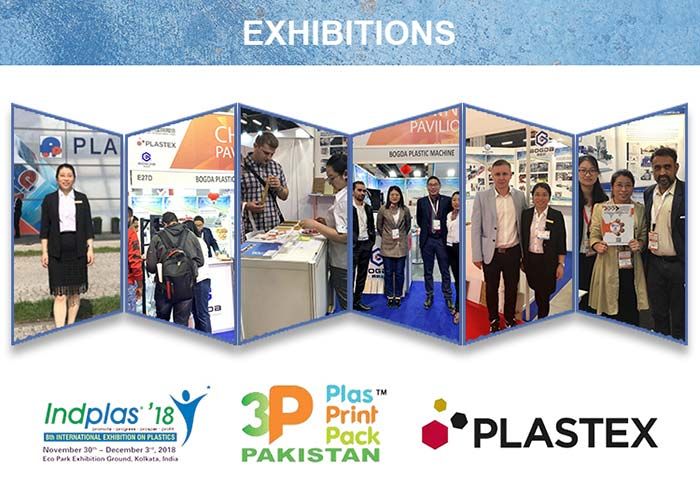 FAQ
Q: Where can we get spare part?
A: We choose International Brand that customer can find it in everywhere, such as Siemens, Schneider, Omron, Delixi etc, or send parts by DHL, Fedex, TNT and other express.
Q: How can I help you when face some technical problem?
A: 24 hours by e-mail, message, calling. If problems happens need engineer we will arrange the closest or agent in local country, or send Chinese Engineers to solve in 2 weeks.
Q: How long is the guarantee?
A: 12 months since the first day customer operates (except wear parts).
Q: Any quality checking before shipment?
A: 100% confirm, run and test machines before shipment with quality certificate.
Q: Can I operate machine if don't have experienced engineers?
A: (1) Short-time engineers to customer company (5-15days) (2) Year-time working as requirements
Q: How many electric, water, air need for the machines?
A: Technical department supply the whole layout for workshop details.