Product Description
SHR Series Heating & Cooling Mixing Machine
Mixing time: 8-12min
Heating:electric self-friction
Discharge by:hand or pneumati
1.The mixer used in plastics,rubber,daily chemical industry and laboratory materials mxied boxes,mixing,drying and cloring process.
2.The mixer Lid is double sealed for pvc heating mixer.
3.The mixer Spindle speed up to 3000 revolutions per minute, with electric heating, in order to achieve the best mixing effect
4.PVC heating mixer can mixing PVC flour And other plasticizer and other auxiliary materials, Raw material mixture can be directly into production line or other machine for production.
5. PVC heating mixer discharge method using two automatic temperature control and manual control.
6.stainless stell blades for the whole cast ,and throughdymamic and static balance test refind.
7. PVC heating mixer eletrical contorl components of famous brand.
Features of heating&cooling mixing machine
1-For all kinds of plastic ingredients,mixing,drying,coloring, suitable for plastic profiles and pipes production
2-Shaft seal special structure, with electricity,gas two heating function
3-The opening of the seal, the lid opening adopts pewumatic
4-Electric components used brand name instrumentation and control devices, automatic control
Main Pictures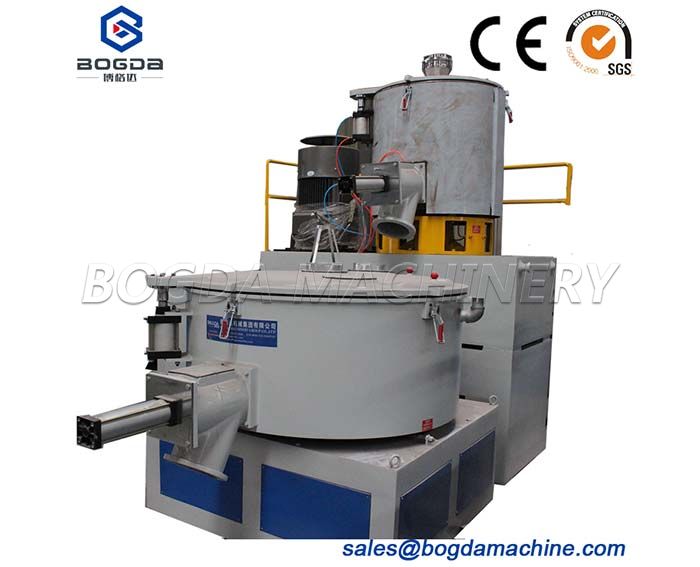 Technical parameter
Model

TOTAL VOLUMN

(L)

AVALIABLE VOLUMN

(L)

Main shaft speed(r/min)
Motor (kw)
Heating Method
Discharge
SRL-Z300/600
300/600
200/360
475/950/130
40/55/11
ELECTRICTY HEATING
Manual
SRL-Z500/1000
500/1000
375/650
430/860/60
47/67/18.5
SRL-Z800/2000
800/2000
520/1200
375/750/80
83/110/22
Packaging and Shipping
BOGDA International Co, BOGDA Machinery Co, who is a leader of Plastic Machine and Raw Material. Such as Plastic Profile/Pipe/Sheet Extrution Equipment,Injection Machine and Waste PP/PE Film, PET Bottle Washing Recyce Machine, as well as Plastic Granulating Line, meanwhile we are familiar with kinds of raw material to help our customers choose the most suitable machine on best quality by economically.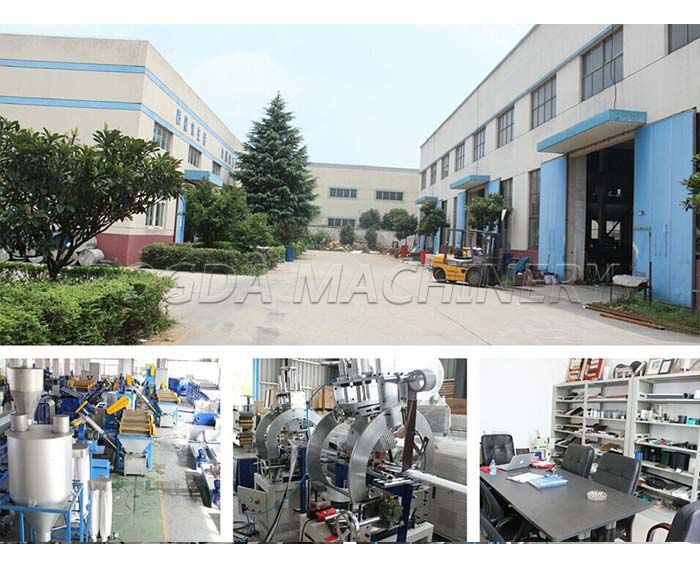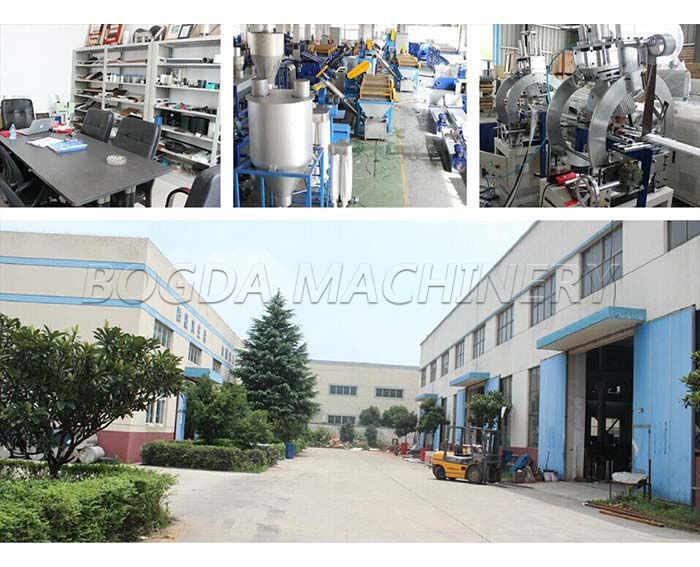 In wooden cases, wooden splints, wrap film and other specialized packaging film, to ensure that the machine impact damage in the long time of land and sea transport, thus reaching the customer factory intact
FAQ
Q: Any quality checking before shipment?
A: 100% confirm, run and test machines before shipment with quality certificate.
Q: Can I operate machine if don't have experienced engineers?
A: (1) Short-time engineers to customer company (5-15days) (2) Year-time working as requirements
Q: How many electric, water, air need for the machines?
A: Technical department supply the whole layout for workshop details.