Full Automatic PVC Pipe Socketting Making Machine For 16mm to 630mm Plastic Pipes
The company specializes in the production of various types of flaring machine, from SGK-75s double tube full automatic flaring machine to SGK-1000 full automatic R mouth flaring machine, from u-mouth to rectangular mouth, thread mouth all kinds of mouth flaring machine SGK-250 full automatic flaring machine is suitable for U-PVC pipe full automatic
Product Description
Product Description
The company specializes in the production of various types of flaring machine, from SGK-75s double tube full automatic flaring machine to SGK-1000 full automatic R mouth flaring machine, from u-mouth to rectangular mouth, thread mouth all kinds of mouth flaring machine SGK-250 full automatic flaring machine is suitable for U-PVC pipe full automatic flaring machine. Can be manually on the tube can also be produced online, can expand R type and U type tube. Is the scope of its flaring Φ 16-630 mm. The molding method USES the mold inside to rise, the external air pressure to finalize the design, USES the water cooling method, the flaring is smooth, the round, the size is intact consistent.
PVC Socketing Making Machine
Model
SGK110-160
SGK250
SGK400
SGK600
Pipe Diameter
Φ20mm-Φ160mm
Φ50mm-Φ250mm
Φ160-Φ400mm
Φ315-Φ630mm
Pipe Length
4-6m
4-6m
4-6m
4-6m
Machine Dimension
7800*1300*2300mm
1540*7290*2000mm
7800*2200*2300mm
8000*2800*2800mm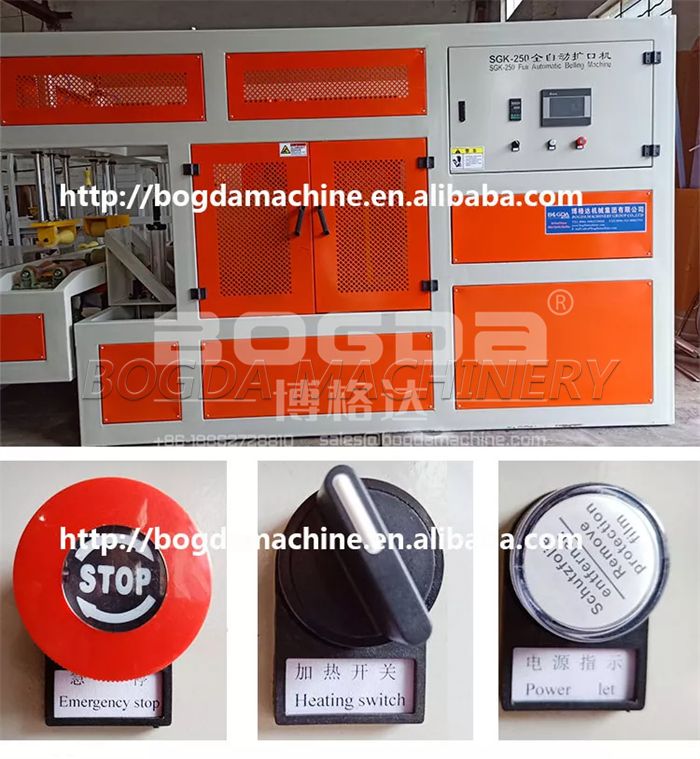 Main Features
1)The equipment has high degree of automation and stable and reliable performance.
2)The air duct material is made of stainless steel, which can ensure no high temperature iron oxide falling off in the process of drying the pipe and cause the pipe head scar spot.
3)The frame is made of cold-drawn rectangular steel pipe welded with high rigidity and reasonable structure.
4)Cooling by air pressure cooling, no damage to the mold and no pollution.
Show details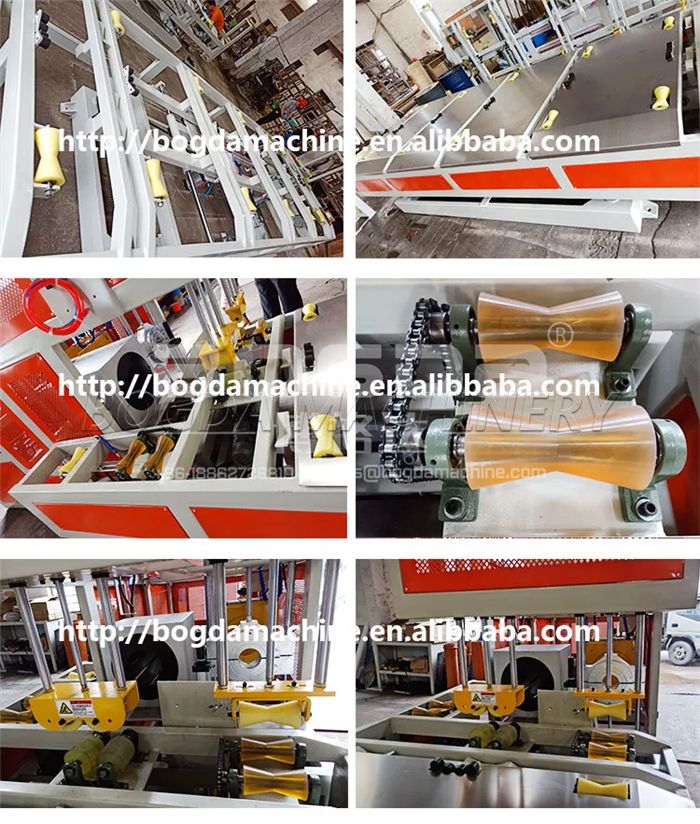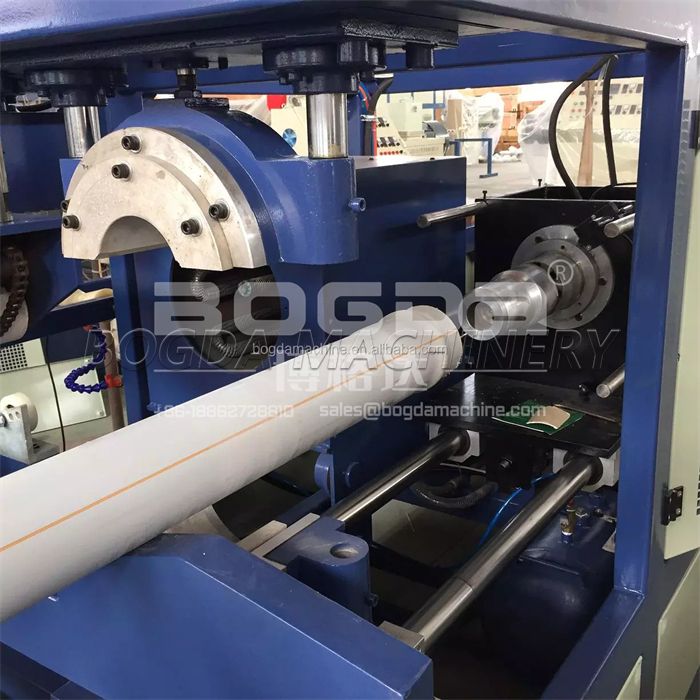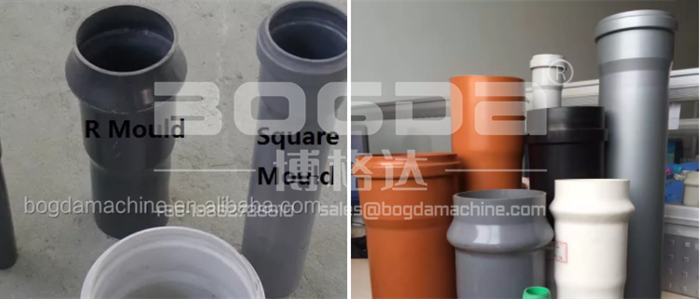 Packaging and Shipping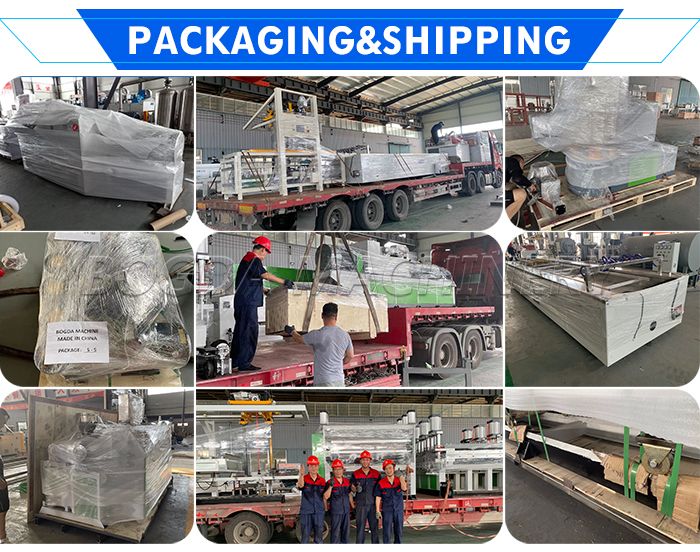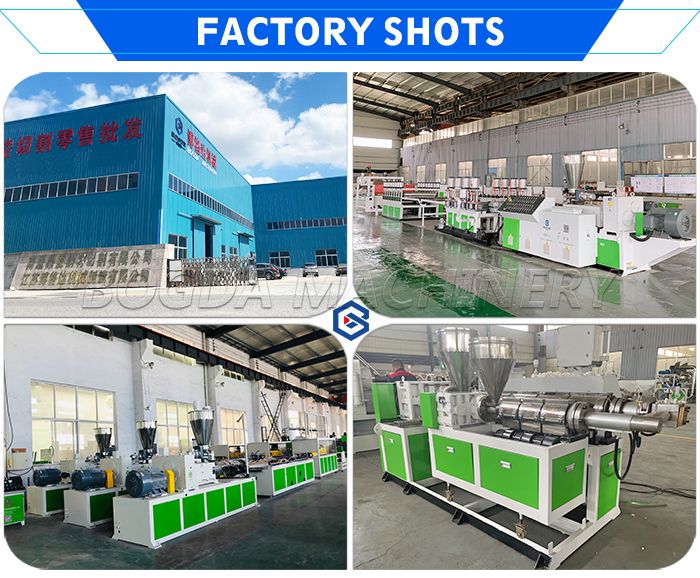 BOGDA Machinery Technology Co., Ltd is a leader of plastic machine and raw material, such as plastic profile/pipe/sheet/board extrusion equipment, waste PP/PE film/PET bottle washing recycling machine,recyclying production line, as well as plastic granulating line. Meanwhile, we are familiar with kinds of raw materials to help you choose the most suitable machine on best quality by economically.

BOGDA has different production factory and strong technical departments to study each customer's requirements until meeting final order. Serious sales and after-sale department to reply inquiry and solve problems for custom in 24 hours, which already exported machine and materials to Russia, Venezuela, Kazakhstan, Turkey, Brazil, Dubai, Philippine, Malaysia, Thailand, Vietnam, Poland, India and so on.

Fast response, good quality, best price and perfect service are our advantages and culture.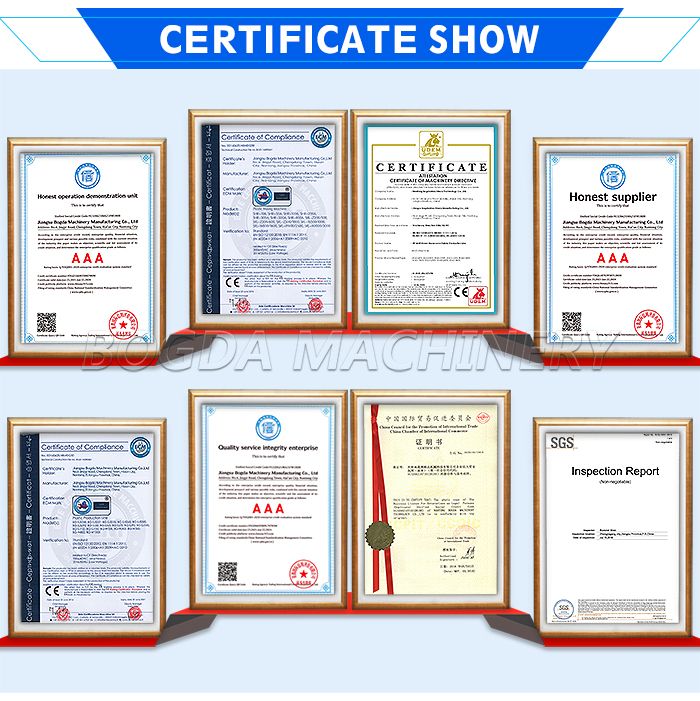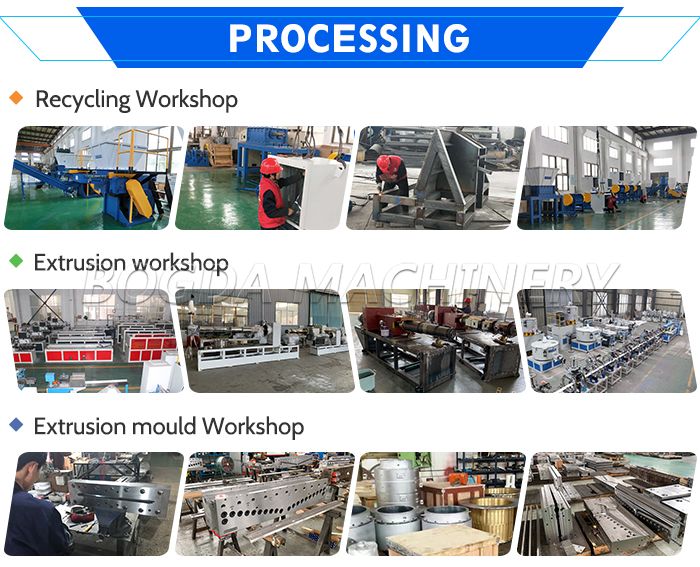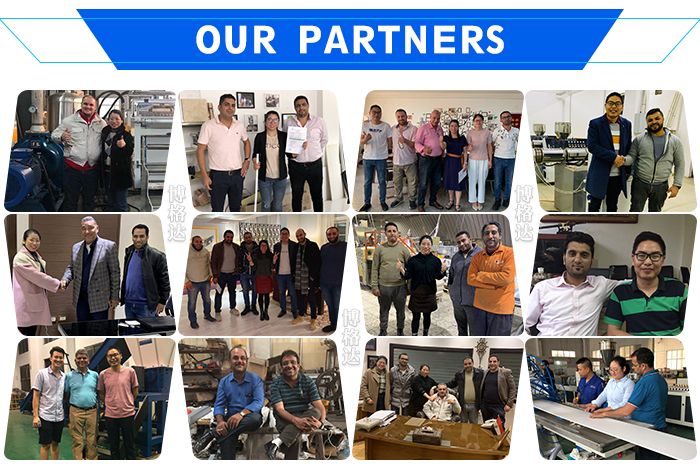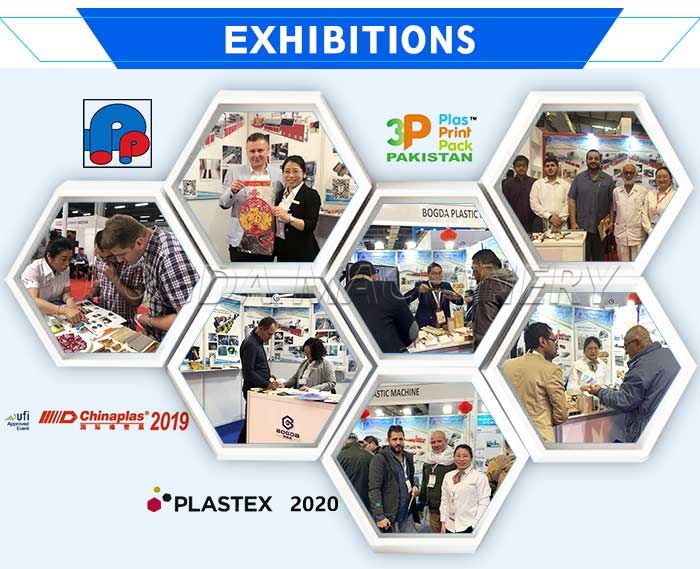 Customer Review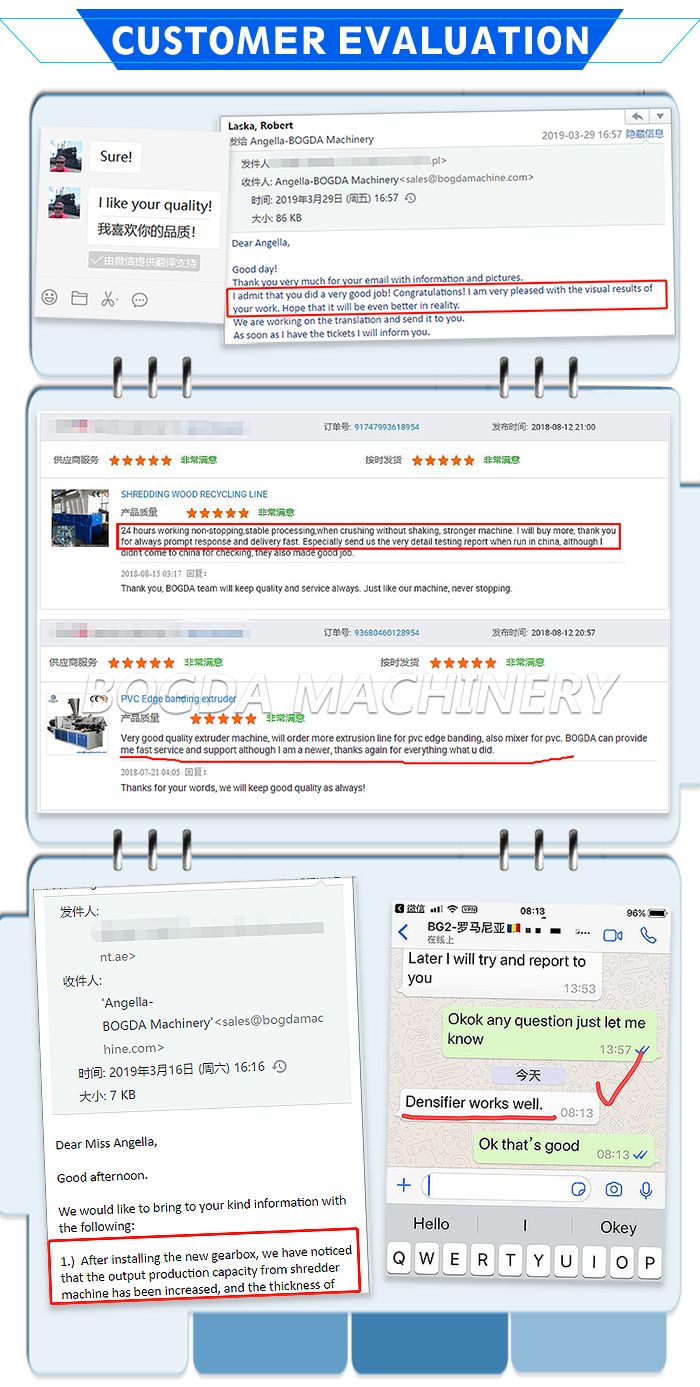 FAQ
Q: Where can we get spare part?
A: We choose International Brand that customer can find it in everywhere, such as Siemens, Schneider, Omron, Delixi etc, or send parts by DHL, Fedex, TNT and other express.
Q: How can I help you when face some technical problem?
A: 24 hours by e-mail, message, calling. If problems happens need engineer we will arrange the closest or agent in local country, or send Chinese Engineers to solve in 2 weeks.
Q: How long is the guarantee?
A: 12 months since the first day customer operates (except wear parts).
Q: Any quality checking before shipment?
A: 100% confirm, run and test machines before shipment with quality certificate.
Q: Can I operate machine if don't have experienced engineers?
A: (1) Short-time engineers to customer company (5-15days) (2) Year-time working as requirements
Q: How many electric, water, air need for the machines?
A: Technical department supply the whole layout for workshop details.