1000mm Automatic Sharpening Machine For Sharping This Plastic Crusher Blade
The grinding machine produced by our factory is specially designed according to the loss of the plastic crusher blade. It is an indispensable accessory product for the crusher, which greatly improves the working efficiency of the crusher. The machine body, the workbench, the slide
Product Description
Product Application Field


Product Description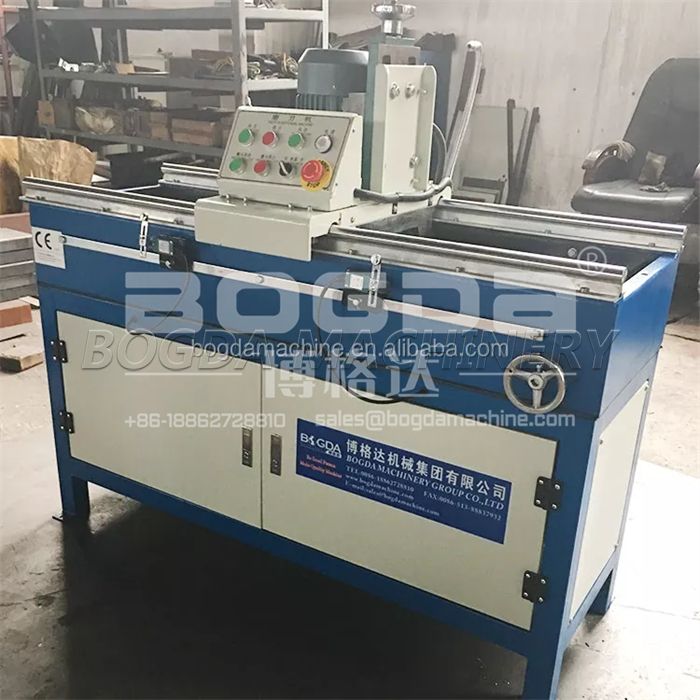 Automatic Sharpening Machine For Sharping This Plastic Crusher Blade
The grinding machine produced by our factory is specially designed according to the loss of the plastic crusher blade. It is an indispensable accessory product for the crusher, which greatly improves the working efficiency of the crusher. The machine body, the workbench, the slide, The decelerating electrode, the grinding head and the electric appliance are composed of six parts. The structure between the parts is compact, the appearance is beautiful and reasonable, and the grinding head is even and stable. The equipment has small volume, light weight and fast working efficiency (for the conventional grinding machine 3 -4 times) and other characteristics, suitable for the processing of all kinds of straight edge cutters! Our factory provides a variety of crusher blade sharpeners, professional crusher blade sharpener production suppliers. Direct supply from manufacturers, the price advantage is obvious. This machine is mainly used to grind the blade in the plastic pulverizer, which can avoid the bad grinding effect due to annealing or incorrect angle when the knife is manually sharpened, or reduce the service life of the blade due to improper use of the manual sharpening knife. It can be fully automatic and adjustable, affordable, convenient and durable, greatly improving the efficiency of work.
Detail Pictures
Control plate for straight blade sharpener
Easy and fast to operate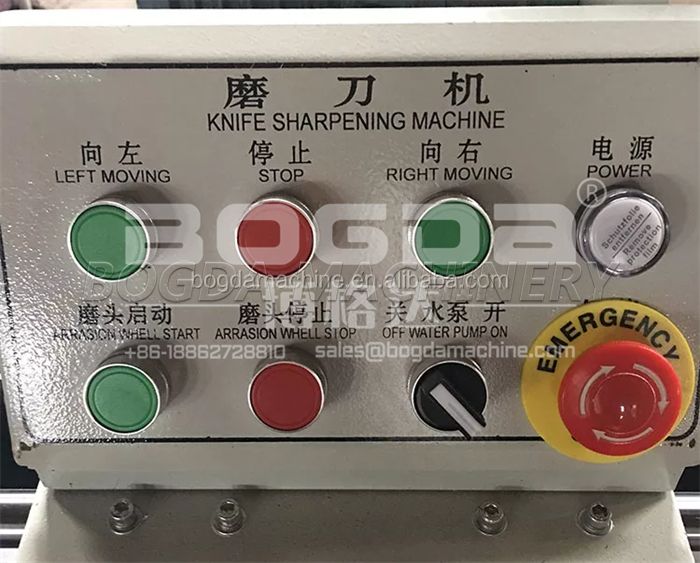 Full copper motor
Stable operation, improved efficiency and long service life.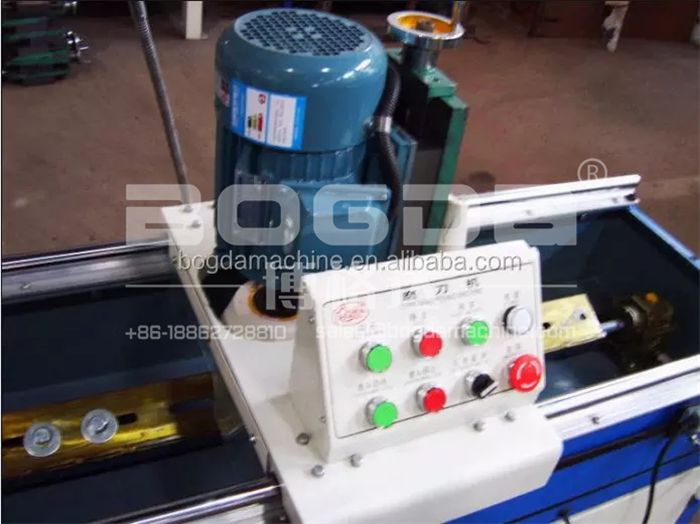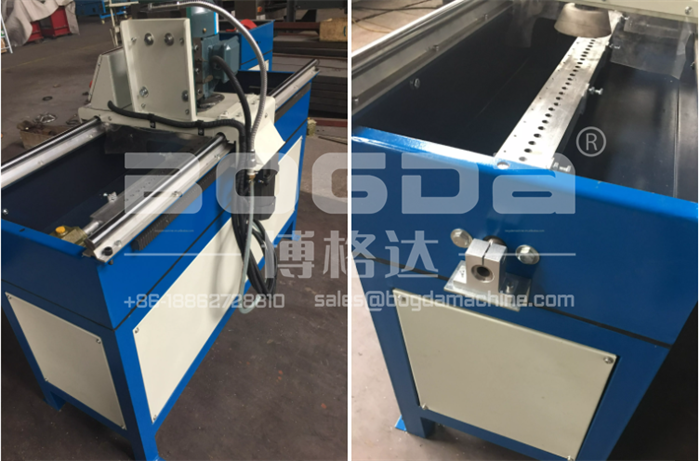 Feature for straight blade shrepener
1.Especially used for straight edge knives,shearing knife, rubber blade, broken knife, straight edge tools,also can be used to open oblique of high-speed steel knife.
2.Machine structure is simple,easy to adjust,high precision,able to play its unique advantages,and it's an ideal sharpening equipment for plastic manufacturers.
3.Grinder motor angle adjustment:according to the angle of the blade to pendulum grinder motor,after a good angle adjustment,tighten the fixed motor plate screws.
4.Blade installation:put blades on both sides of the two eccentric position,rotate two eccentric position,and adjust the blade parallel with the wheel and then lock blades.

5.Can be customized as customer requests.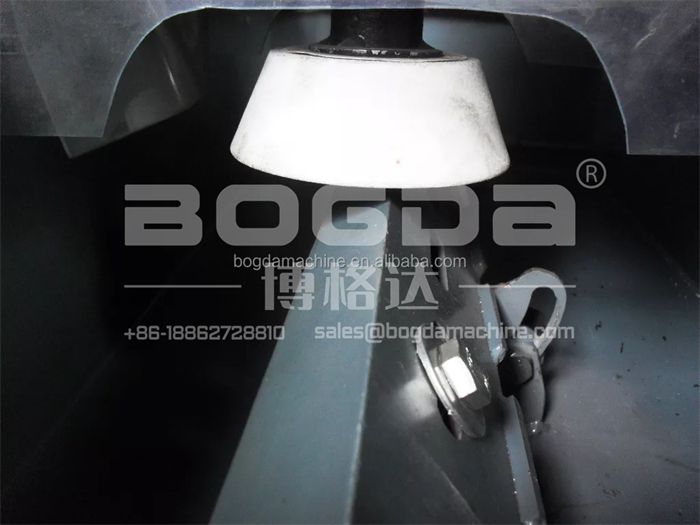 Automatic Sharpening Machine For Sharping This Plastic Crusher Blade
1. Max stroke
1000mm
2. Grinding blade adjustable angle
0-90°
3. Grinding Thickness
3-44mm
4. Moving speed
2.5 m/min
5.Motor Rotating Speed
2830r/min
6. Grinding Wheel Size
BWΦ125*Φ95*Φ32*12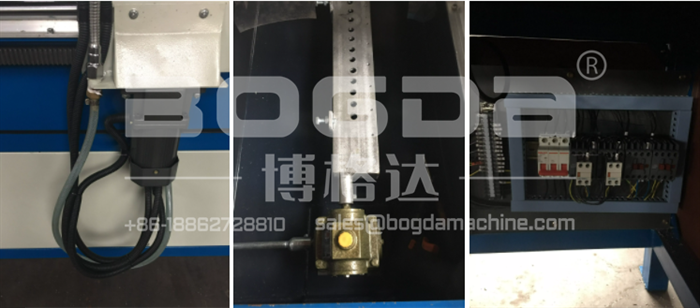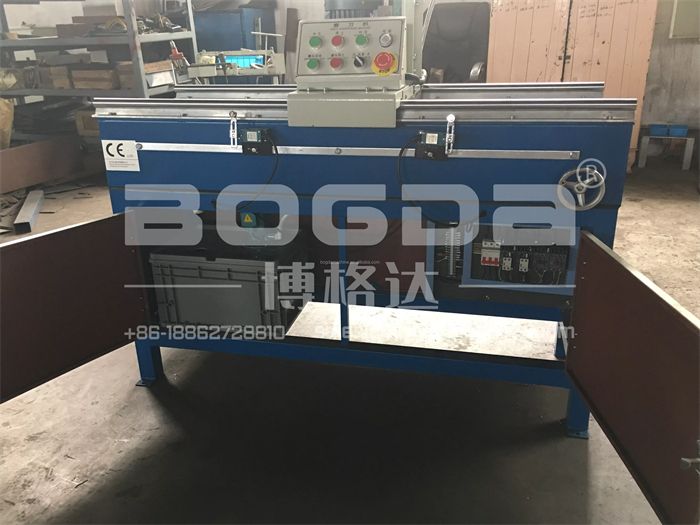 Packaging and Shipping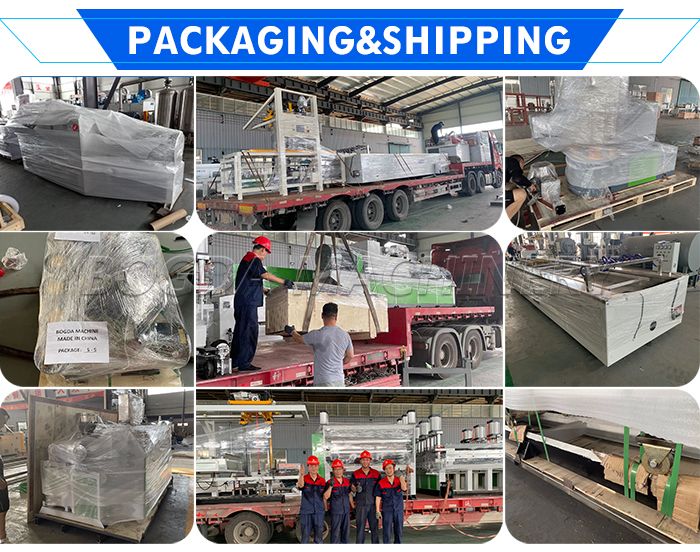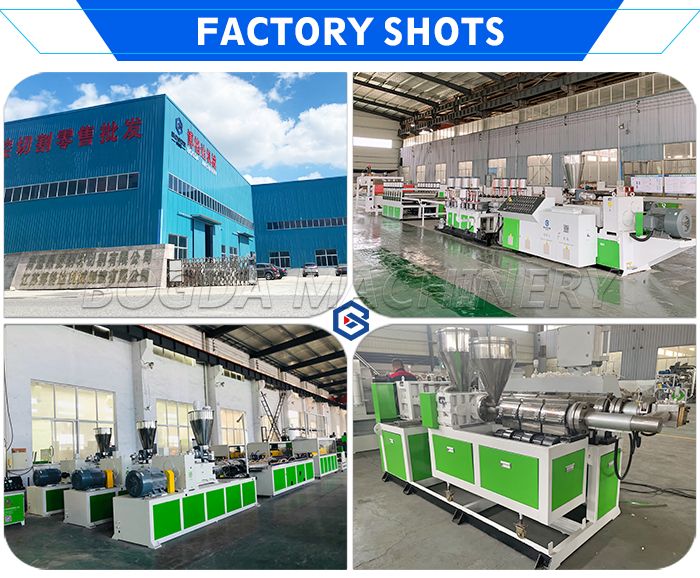 BOGDA Machinery Technology Co., Ltd is a leader of plastic machine and raw material, such as plastic profile/pipe/sheet/board extrusion equipment, waste PP/PE film/PET bottle washing recycling machine,recyclying production line, as well as plastic granulating line. Meanwhile, we are familiar with kinds of raw materials to help you choose the most suitable machine on best quality by economically.

BOGDA has different production factory and strong technical departments to study each customer's requirements until meeting final order. Serious sales and after-sale department to reply inquiry and solve problems for custom in 24 hours, which already exported machine and materials to Russia, Venezuela, Kazakhstan, Turkey, Brazil, Dubai, Philippine, Malaysia, Thailand, Vietnam, Poland, India and so on.

Fast response, good quality, best price and perfect service are our advantages and culture.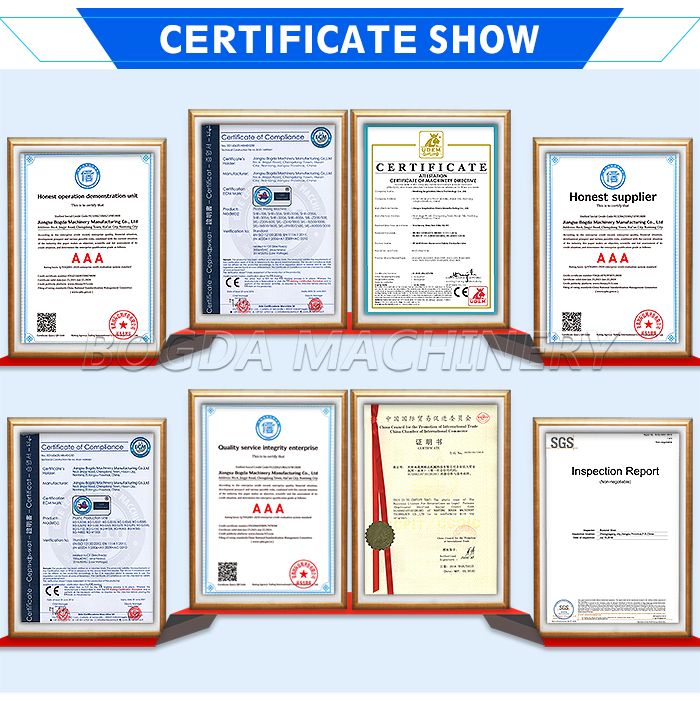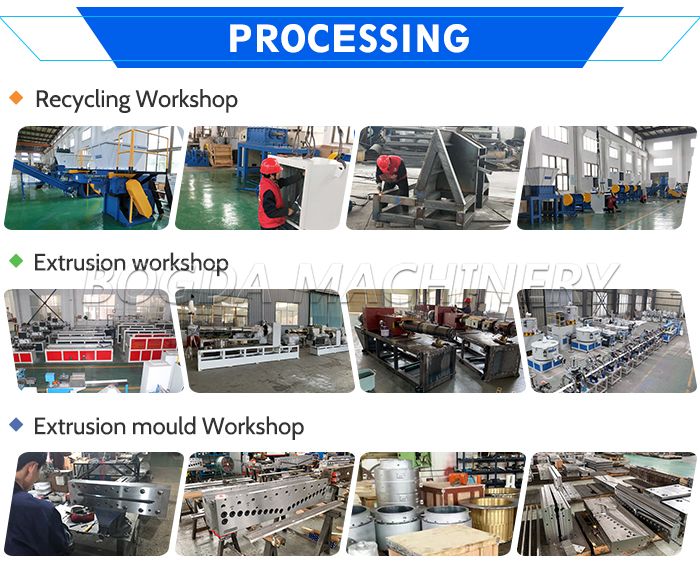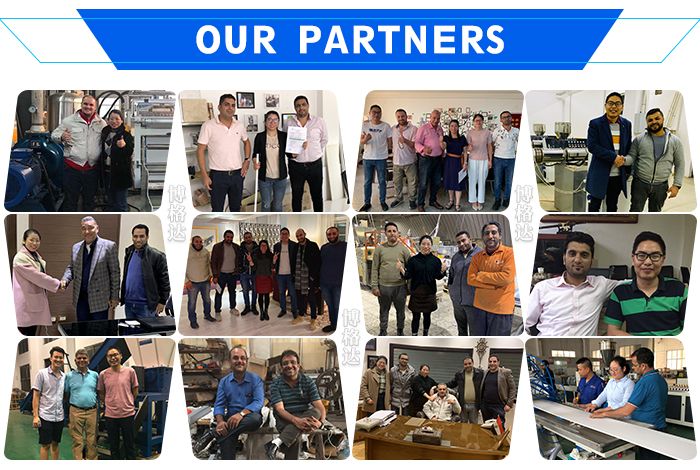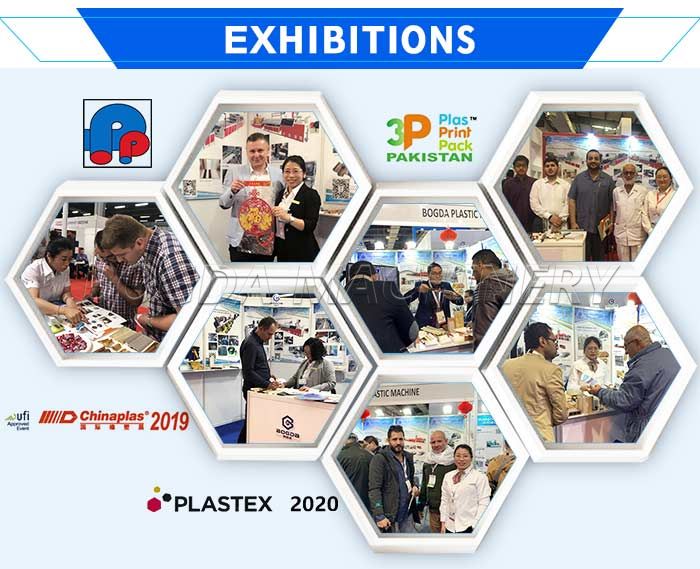 Customer Review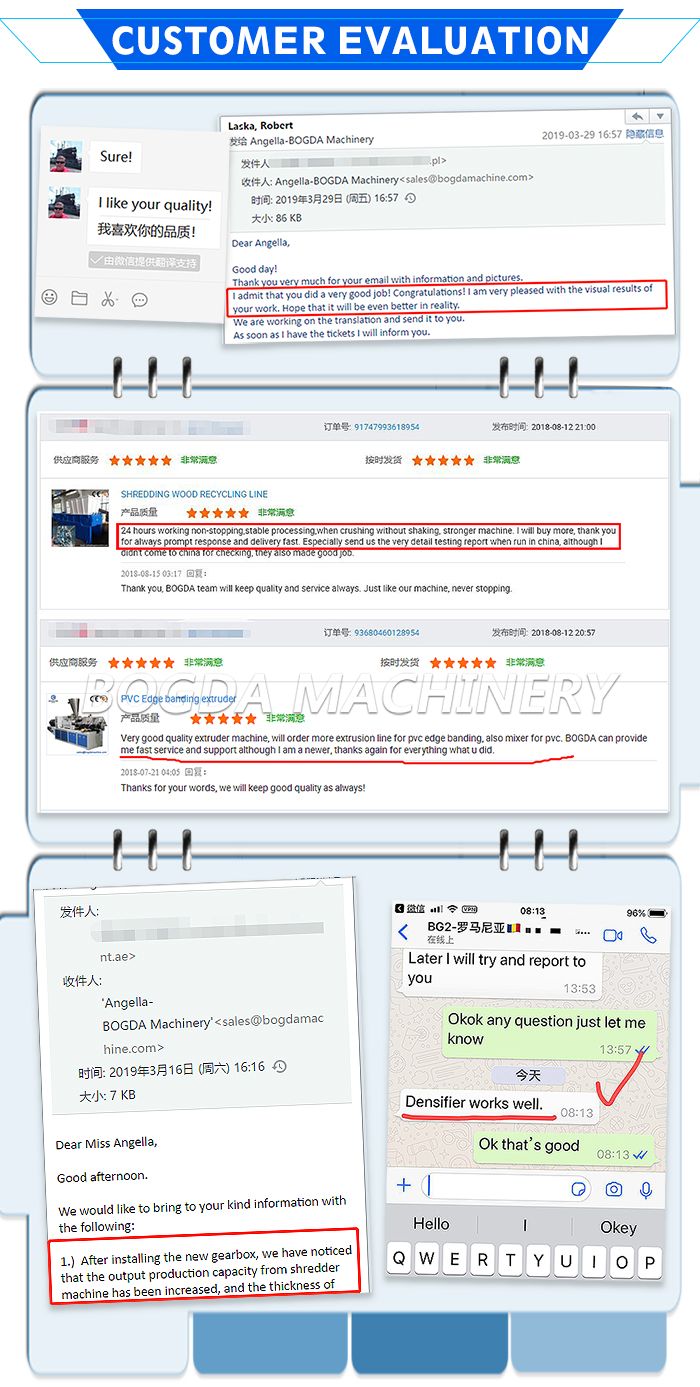 FAQ
Q: Where can we get spare part?
A: We choose International Brand that customer can find it in everywhere, such as Siemens, Schneider, Omron, Delixi etc, or send parts by DHL, Fedex, TNT and other express.
Q: How can I help you when face some technical problem?
A: 24 hours by e-mail, message, calling. If problems happens need engineer we will arrange the closest or agent in local country, or send Chinese Engineers to solve in 2 weeks.
Q: How long is the guarantee?
A: 12 months since the first day customer operates (except wear parts).
Q: Any quality checking before shipment?
A: 100% confirm, run and test machines before shipment with quality certificate.
Q: Can I operate machine if don't have experienced engineers?
A: (1) Short-time engineers to customer company (5-15days) (2) Year-time working as requirements
Q: How many electric, water, air need for the machines?
A: Technical department supply the whole layout for workshop details.