Product Description
Production Application
Plastic hollow plate extrusion making machine application for PP, PE, PC materials. PP hollow cross section plate application for turnover boxes, packaging boxes, partitions, liners, pads, bottom brackets, electronics, household appliances, luggage, food,medicine, pesticides, advertising and decoration and other fields.
Main features
Lightweight, Moisture-proof, High strength
Can be recycling
Wide range of applications
Finished PP hollow cross section plate size
Width: 915-2000mm
Thickness: 2-6mm, 4-40mm
Size can be adjustable according to customer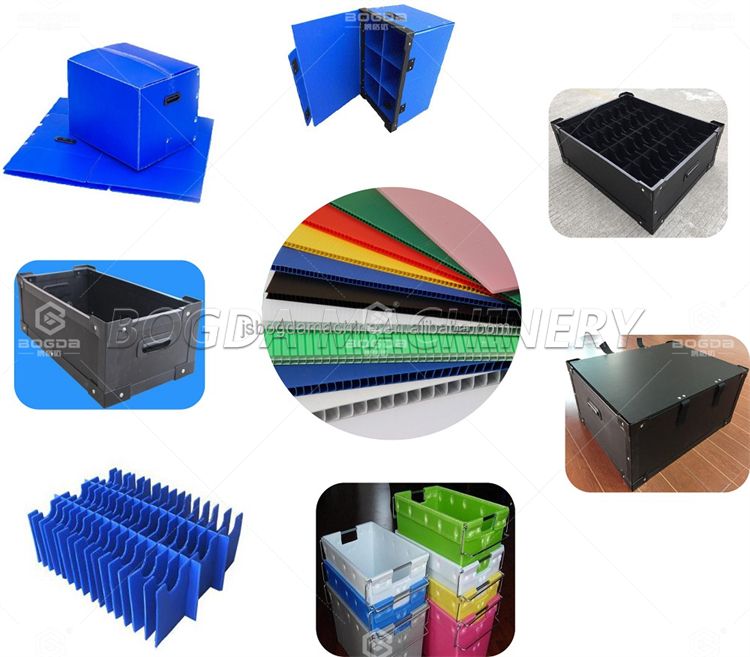 Product Description
PP hollow board production line
High efficient
Product thickness can be adjustable at one extrusion line
Whole extrusion line reliability and stability
Feeding materials can use recycled materials, scraps and crushed materials, saving production costs
This extrusion line application for 1200mm width, 2-5mm thickness PP hollow cross section plate producing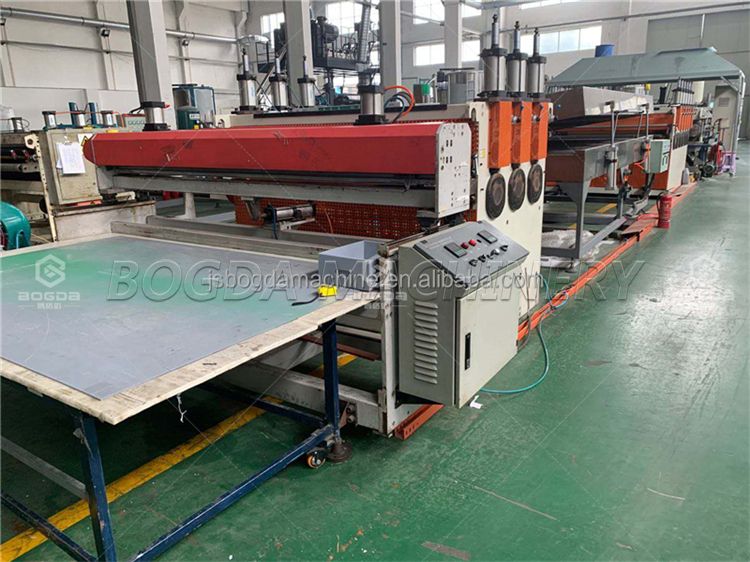 1. SJ110/35 Single screw extruder
Special design screw system professional for hollow cross section plate production, stable plasticizing performance and extrusion efficiency, precise manufacturing data , temperature controls and speed adjusting systems ensure stable good extruding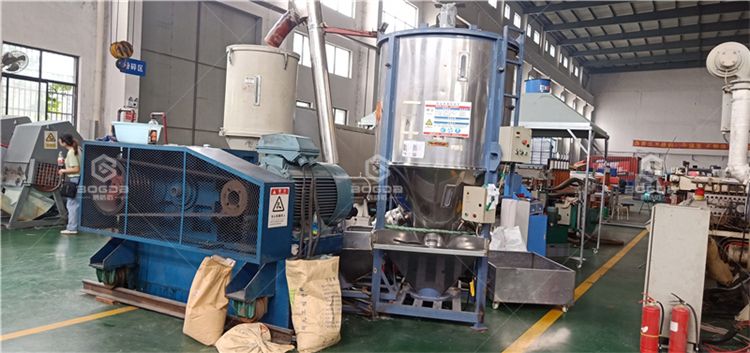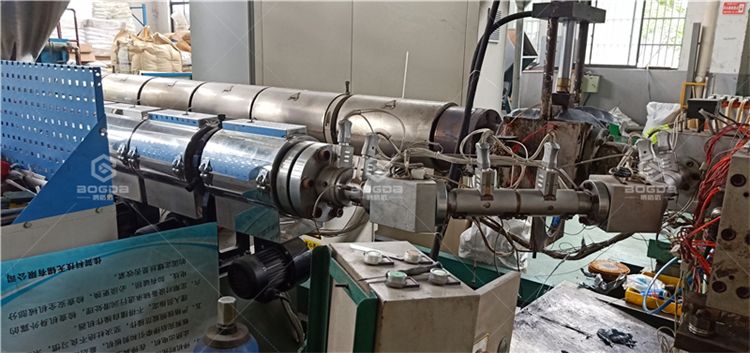 2. Hydraulic screen changer
Hydraulic screen change we use double plates type, double station, double filter structure, prevent leakage, working time about 5 years; Uninterrupted production in the process of changing the screen will not cause obvious fluctuations in the production of the extruder.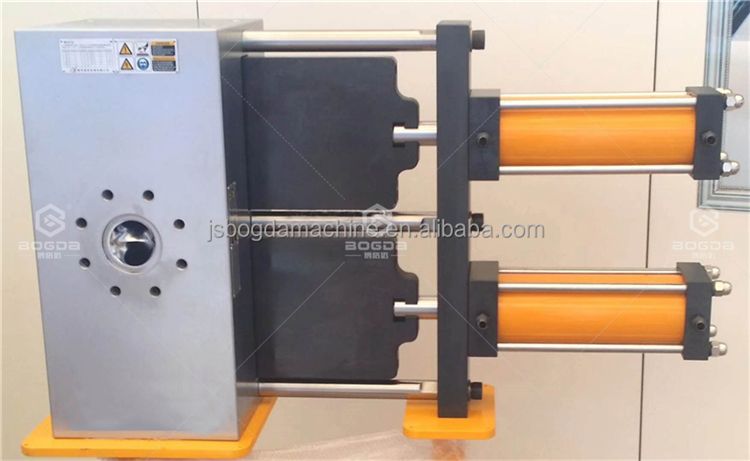 3. Extrusion mould part
Mould material we use wxcellent Cr-plated heat resistant steel alloy, not easy damage, working time longer;Flowing channels are of clothes-hanger type design, with excellent flow distributing systems, which make raw material flows evenly. Adjusting system equipped onto up and down die lips , to make sure that all sheets have good thicknesses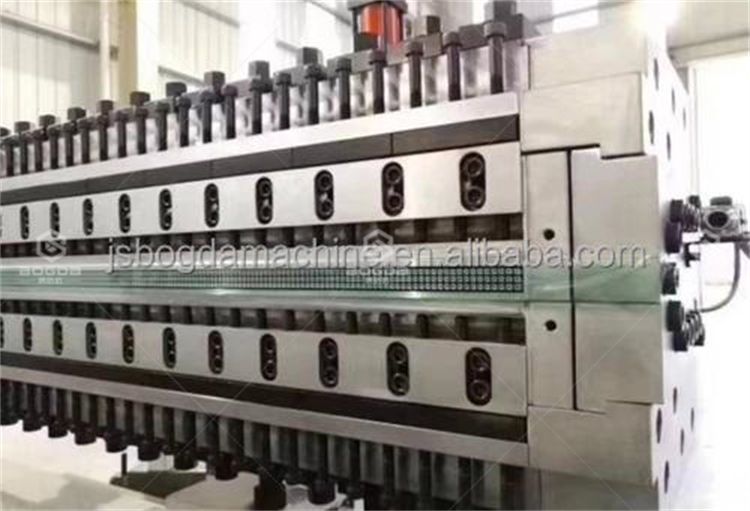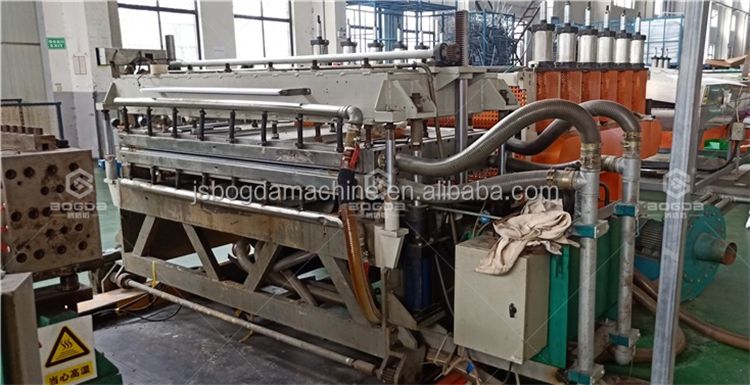 4. Vacuum forming tank
Vacuum former Vacuum system equipped with quick heat exchange die, forming systems and cooling system is well and precisely located;
Vacuum systems are composed of 2 independent sub-systems , each of them are equipped with many triangle type
close-circuit vacuum tubes ; all close circuit systems are equipped with vacuum conditioning and monitoring systems , to make sure to have a stable and even vacuum degree on all sheet surfaces.
5. 5 rollers haul off machine

The 1st roller is big power and of big decelerate ratio, with excellent low speed working, while its big hauling-off can draw
sheets evenly out from vacuum former; The 2nd haul-off draws sheets out from heating oven.

6. Heating oven
Heating oven working together with the 1st and 2nd haul-offs , its multi-zones infrared constant temperature heating systems give good annealing to sheets , improving all sheets flatness.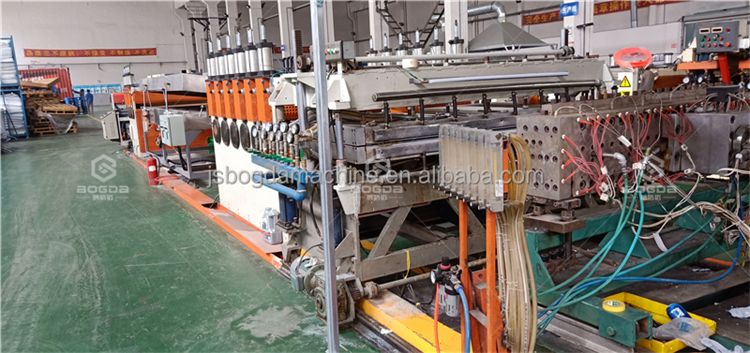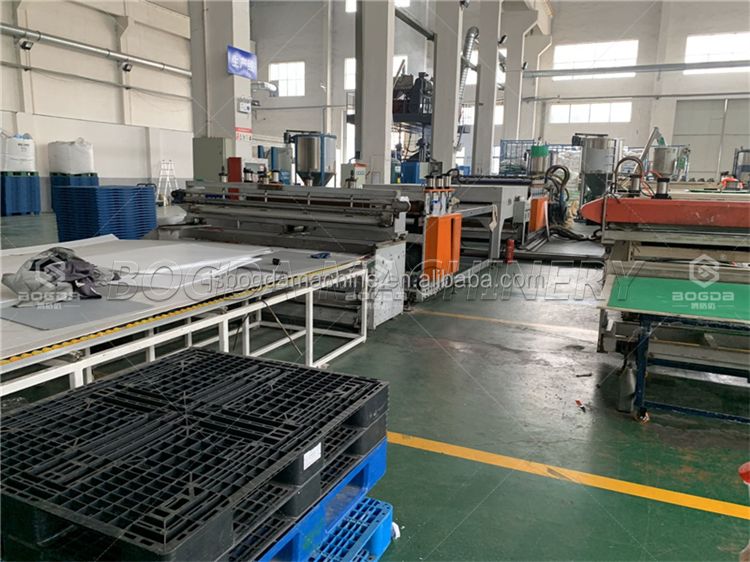 7. Transverse cutting machine
Precise auto short-time fixed length cutting systems
Control method: servo Control, with brake
Effective cutting width: 1400mm
Cutting method: automatic meter cutting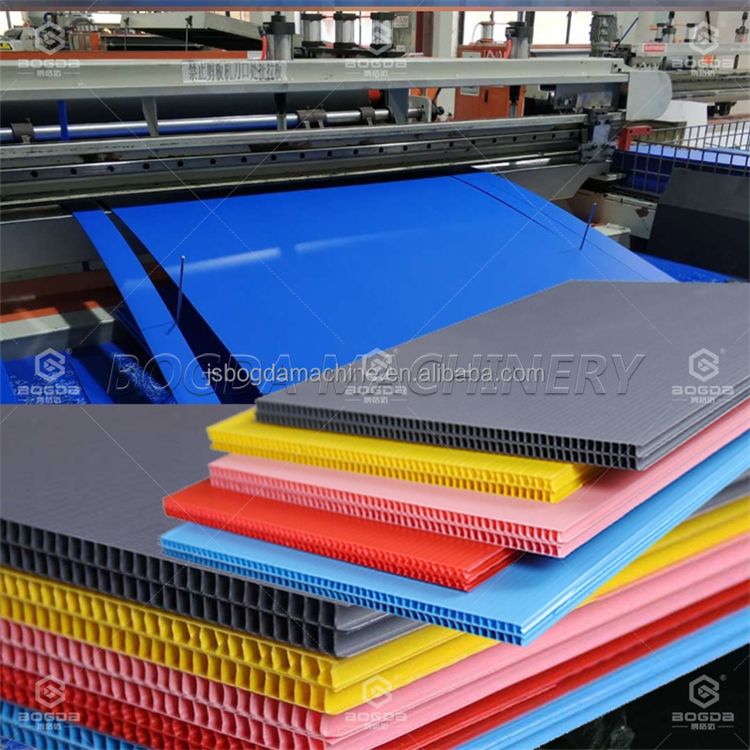 8. Carriage platform
Size: 2000×1500mm, plate type
Frame: square tube welding
9. Independent electric control cabinet

1. PLC control system or panel control, depend on customer
2. BOGDA prepare all electrical wires to each machine part, concealed wires, more safe to operating worker
3. Electrical components adopt SIEMENS, CHNT brand, also can be customized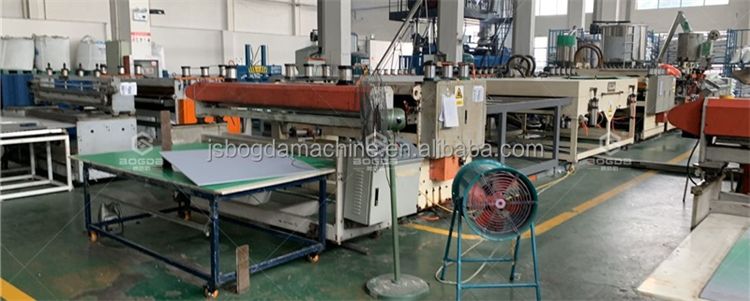 Product Paramenters

Extruder model
SJ100
SJ110
SJ120
Production width
915-1220MM
1220-1500MM
2100MM
Production thickness
2-8MM
Total power
110KW
125KW
165KW
Capacity
200KG/H
280KG/H
350KG/H
FAQ
Q: Where can we get spare part?
A: We choose International Brand that customer can find it in everywhere, such as Siemens, Schneider, Omron, Delixi etc, or send parts by DHL, Fedex, TNT and other express.
Q: How can I help you when face some technical problem?
A: 24 hours by e-mail, message, calling. If problems happens need engineer we will arrange the closest or agent in local country, or send Chinese Engineers to solve in 2 weeks.
Q: How long is the guarantee?
A: 12 months since the first day customer operates (except wear parts).
Q: Any quality checking before shipment?
A: 100% confirm, run and test machines before shipment with quality certificate.
Q: Can I operate machine if don't have experienced engineers?
A: (1) Short-time engineers to customer company (5-15days) (2) Year-time working as requirements
Q: How many electric, water, air need for the machines?
A: Technical department supply the whole layout for workshop details.