Product Description
Production Application
In the industry, the original O type hollow structure was changed to rice type, V type, N type, well type and so on, and finally to well type. The well shape structure is accepted by the market in terms of material consumption and structural performance. The surface of the products is smooth, the size error is small, with nail, dig, corrosion resistance, flame retardant and many other advantages.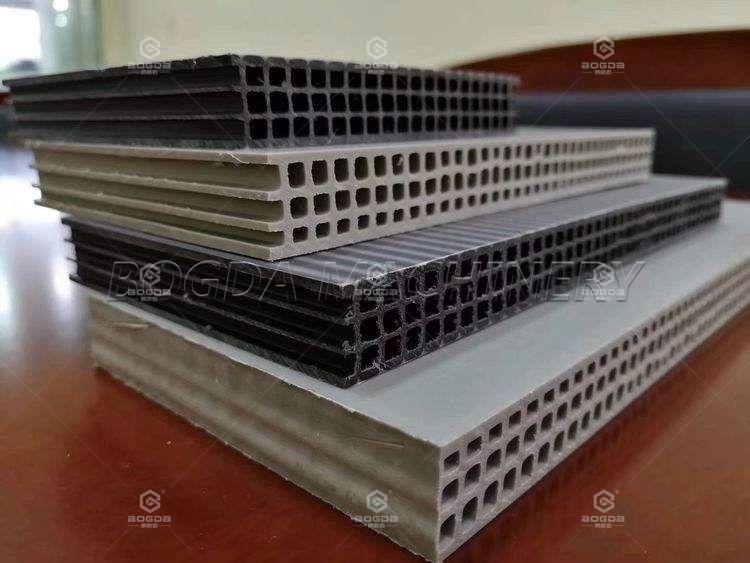 The use and features of the new environmentally friendly PP hollow building template
It has moisture resistance, strong corrosion resistance, strong acid and alkali resistance, rigid plastic combination of the template, high strength, light weight, high impact strength, can be sawed, planed, nailed, cold and high temperature.

It has high strength, strong toughness, impact resistance, strong elasticity, and is not easy to be deformed, thereby greatly increasing the turnover and use times of the template.

Light weight, complete specifications, lightweight support and disassembly, safe and reliable construction operation and handling, low labor intensity, and high construction efficiency.

It can be used simultaneously with various material boards such as wood (bamboo) plywood.

After testing, the normal use times of this template can be used more than 50 times, which can greatly reduce the construction cost, and the used template can be recovered after use, and the cost saving is more substantial, which is beneficial to the development of the template leasing industry.

There is no need to apply mold release agent during use, which is easy to clean and maintain, thus reducing the cost of template cleaning and maintenance.

The surface is smooth and clean, with good peelability from concrete and easy demoulding, which can greatly speed up the construction progress and help realize fair-faced concrete.

If the template is damaged, it can be recycled, regenerated, and reduce the pollution of waste to the environment. It is in line with the basic national policy of creating a conservation-oriented society. The plastic template has the common use of conventional building templates and more features than conventional templates.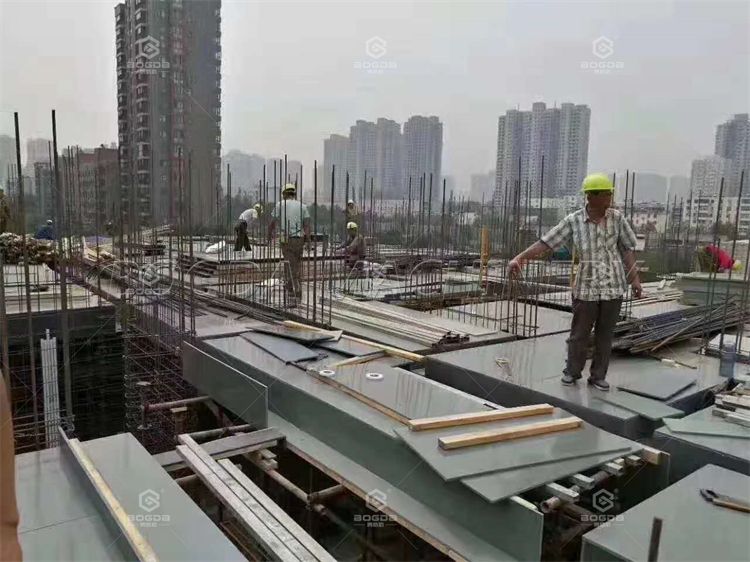 PP hollow building template is widely used in:
Transportation industry: ships, airplanes, passenger cars, train carriages, roofs, core layers of carriages, interior decoration panels.
Construction and decoration industry: building exterior wall panels, interior decoration panels, residential buildings, offices, public spaces, building partitions, commercial decorative frames, clean room panels, ceiling panels, kitchenware, and sanitary ware.
Advertising industry: screen printing, computer lettering, advertising signs, exhibition boards, and signs.
Industrial applications: anti-corrosion projects in the chemical industry, thermoformed parts, plates for cold storage, special cold preservation projects, and plates for environmental protection.
Other uses: templates, sports equipment, aquaculture materials, seaside moisture-proof facilities, water-resistant materials, various lightweight partitions for art materials.
Product Description

The PP hollow building template production line has two single-screw extruders or single-screw and parallel twin-screw extruders. After co-extrusion, it passes through hydraulic screen changer, mold, setting machine, primary tractor, annealing furnace, cooling box, and secondary traction. It consists of machine, cross-cutting machine and conveyor.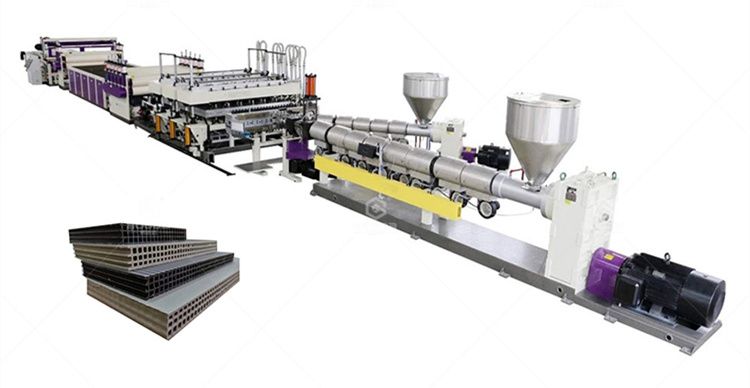 High efficiency extruder, to ensure uniform and stable plasticizing of materials, to provide guarantee for subsequent molding and output.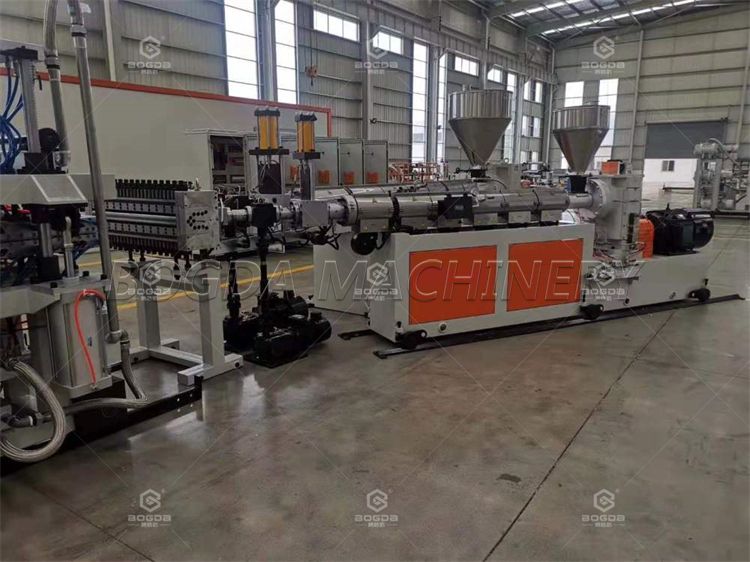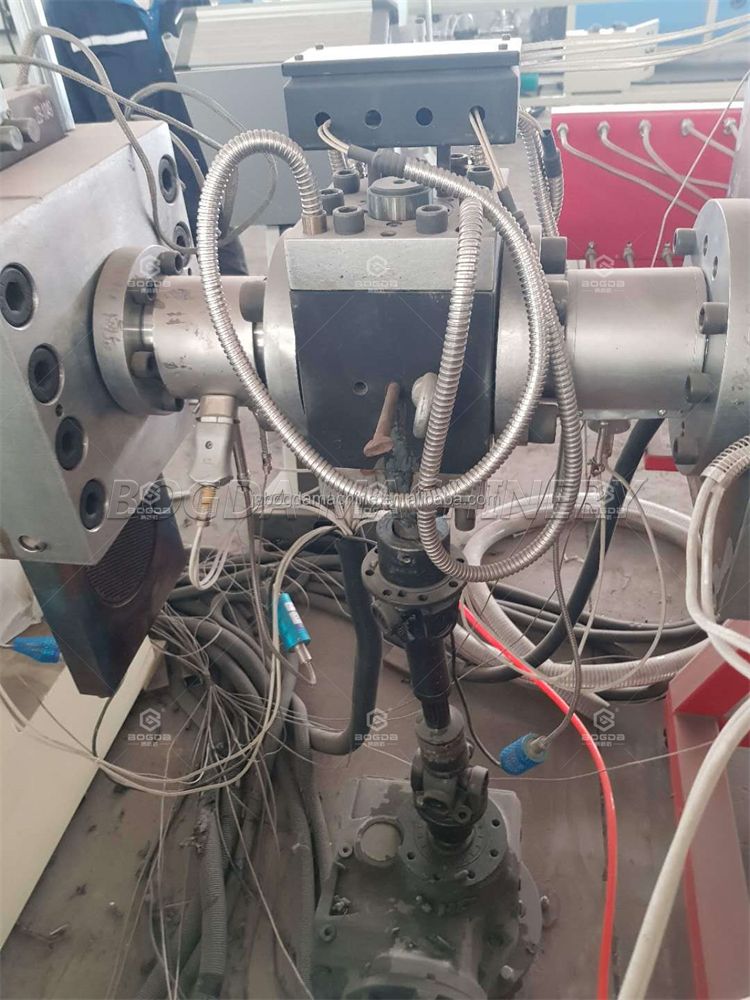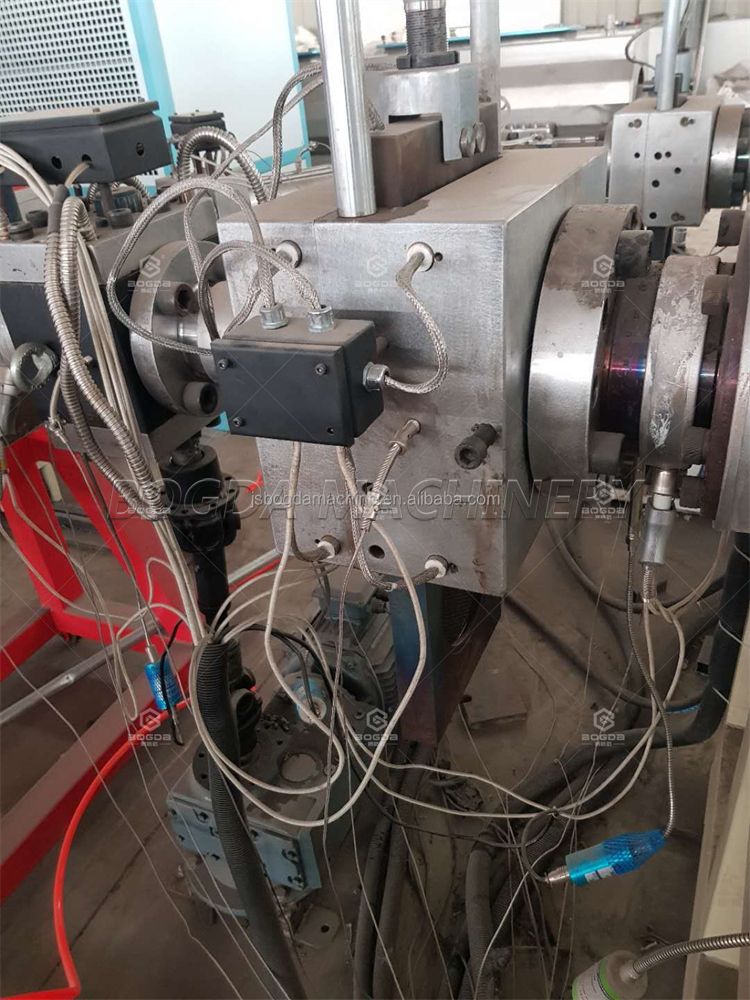 Unique mold design, can produce two templates at the same time, truly achieve the effect of a double mold, high yield and high efficiency.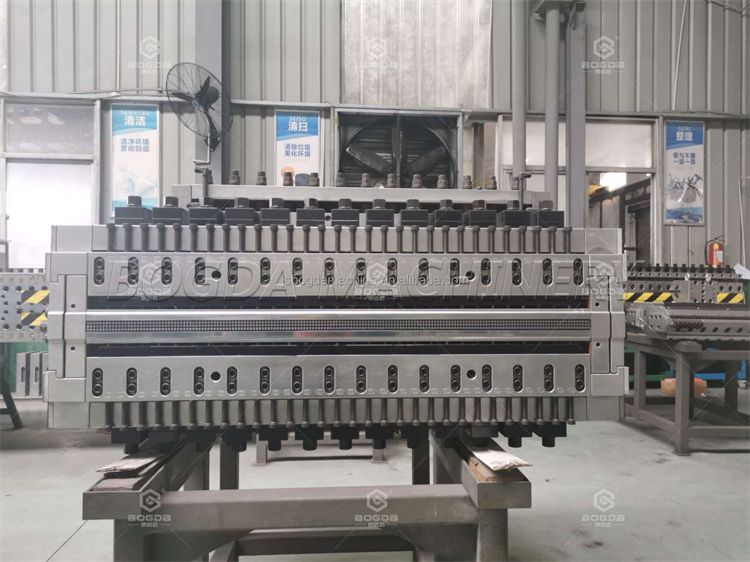 The design of three-level shaping plate ensures the formwork forming effect and formwork flatness during efficient extrusion.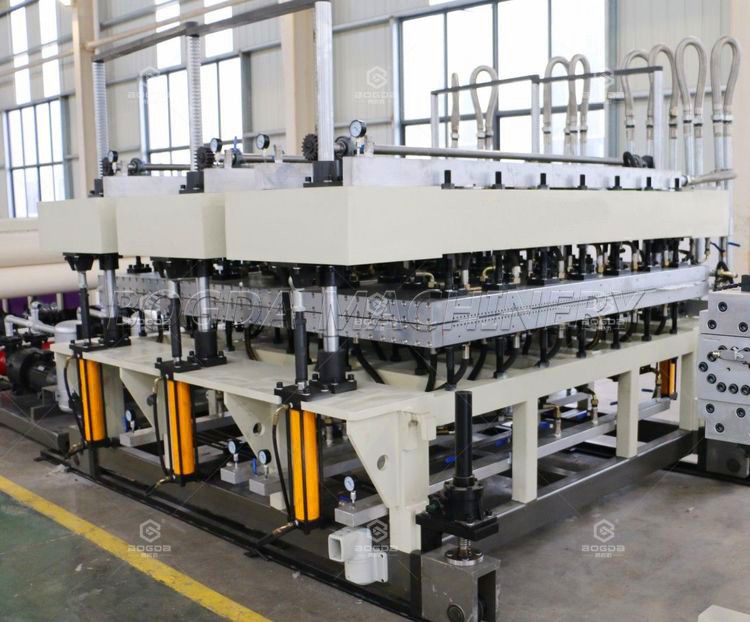 Combined tractor design, can let the template in the process of forming stable, smooth.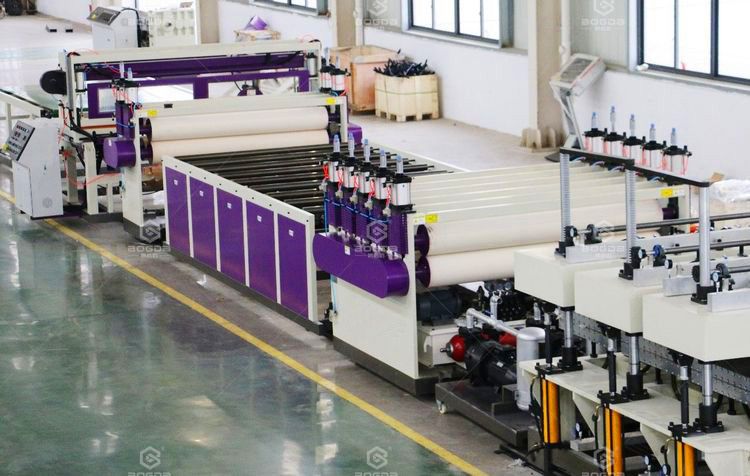 Final PP Hollow Building Formwork Show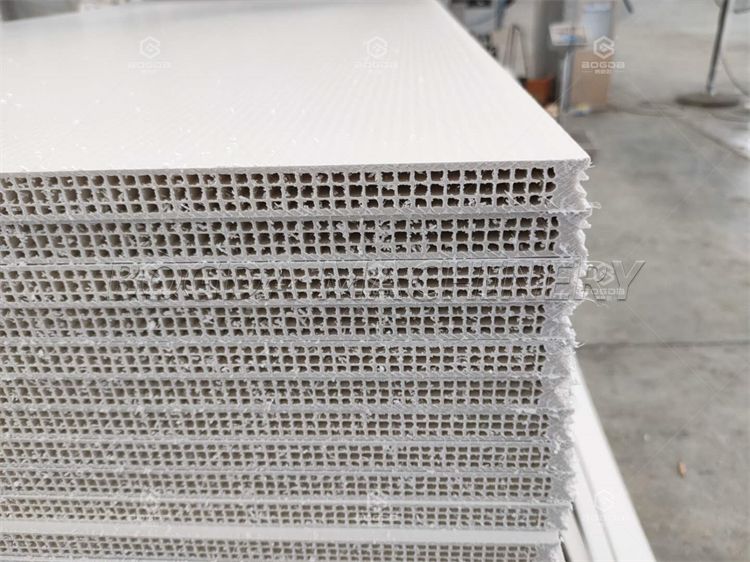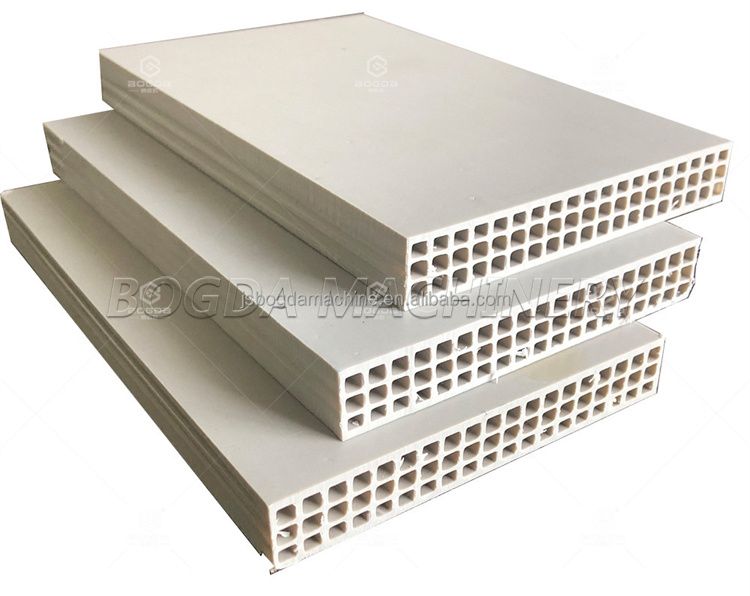 Product Paramenters

| | | | |
| --- | --- | --- | --- |
| Model | Product Width (mm) | Product Thickness (mm) | Max. Capacity (kg/h) |
| 100/65 | 915 | 12-16 | 400 |
| 150/90 | 2000 | 12-16 | 600 |
| 100, 45 | 1220 | 4-40 | 350 |
| 120, 45 | 2100 | 4-40 | 450 |
Packaging and Shipping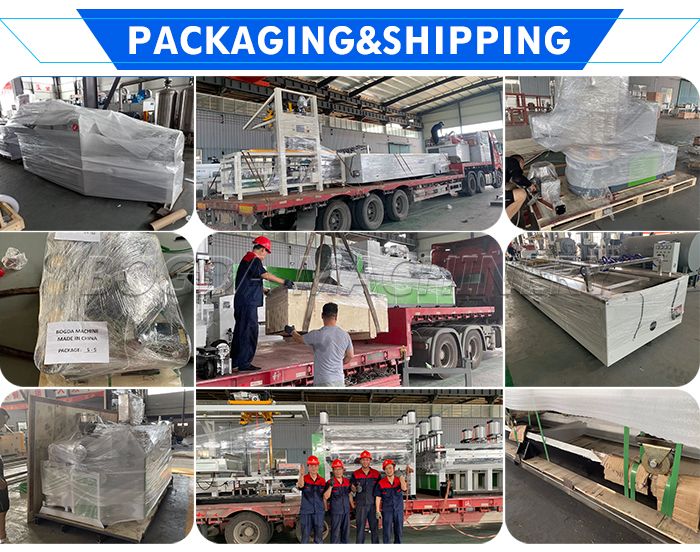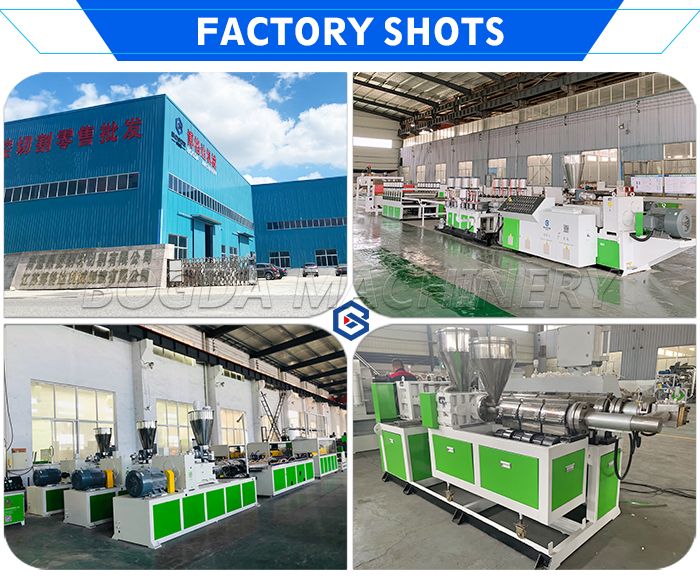 BOGDA Machinery Technology Co., Ltd is a leader of plastic machine and raw material, such as plastic profile/pipe/sheet/board extrusion equipment, waste PP/PE film/PET bottle washing recycling machine,recyclying production line, as well as plastic granulating line. Meanwhile, we are familiar with kinds of raw materials to help you choose the most suitable machine on best quality by economically.

BOGDA has different production factory and strong technical departments to study each customer's requirements until meeting final order. Serious sales and after-sale department to reply inquiry and solve problems for custom in 24 hours, which already exported machine and materials to Russia, Venezuela, Kazakhstan, Turkey, Brazil, Dubai, Philippine, Malaysia, Thailand, Vietnam, Poland, India and so on.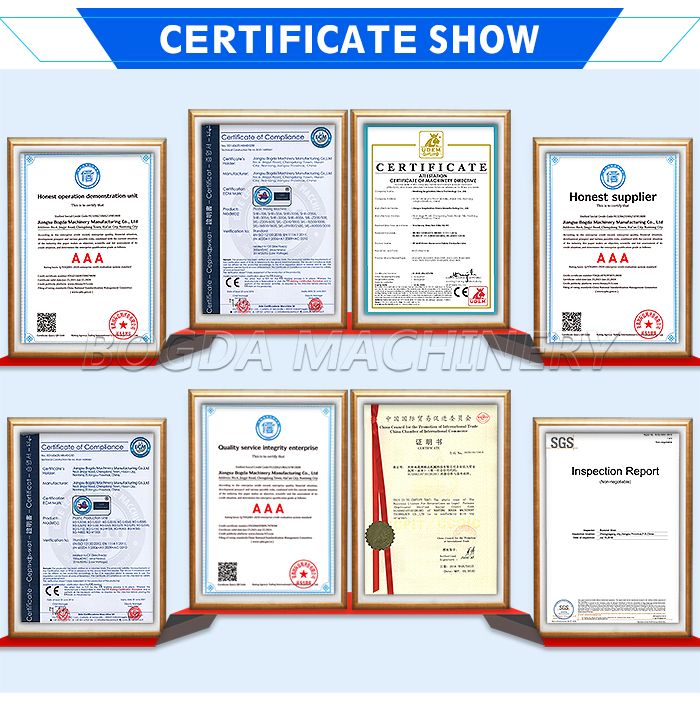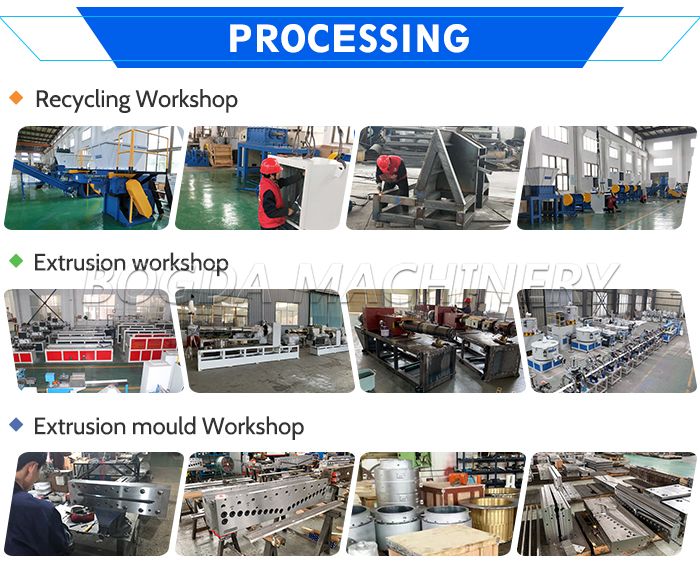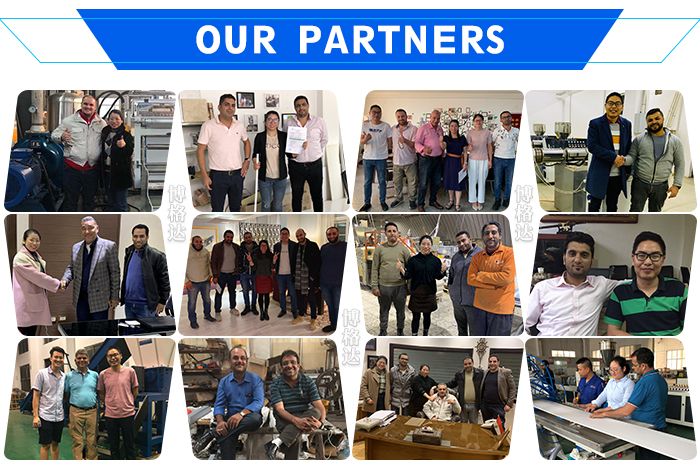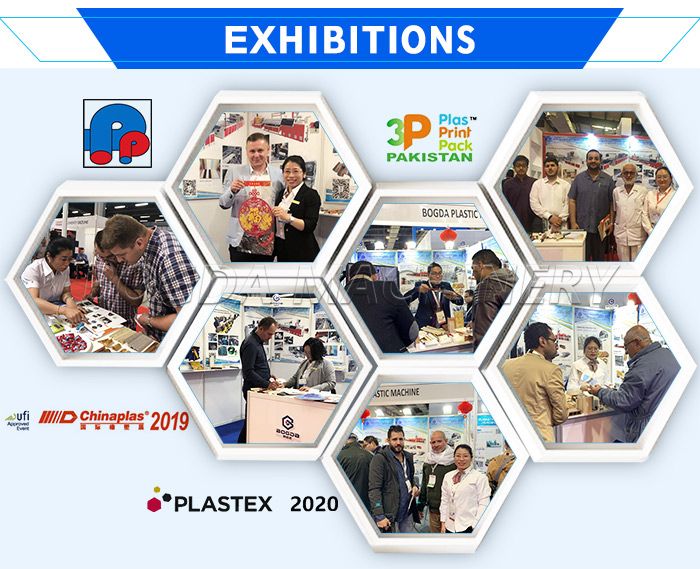 FAQ
Q: Where can we get spare part?
A: We choose International Brand that customer can find it in everywhere, such as Siemens, Schneider, Omron, Delixi etc, or send parts by DHL, Fedex, TNT and other express.
Q: How can I help you when face some technical problem?
A: 24 hours by e-mail, message, calling. If problems happens need engineer we will arrange the closest or agent in local country, or send Chinese Engineers to solve in 2 weeks.
Q: How long is the guarantee?
A: 12 months since the first day customer operates (except wear parts).
Q: Any quality checking before shipment?
A: 100% confirm, run and test machines before shipment with quality certificate.
Q: Can I operate machine if don't have experienced engineers?
A: (1) Short-time engineers to customer company (5-15days) (2) Year-time working as requirements
Q: How many electric, water, air need for the machines?
A: Technical department supply the whole layout for workshop details.