Product Description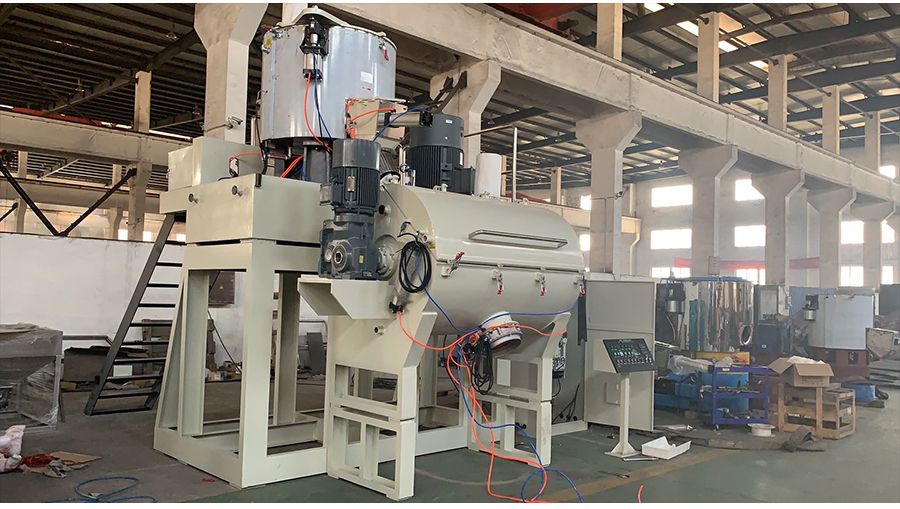 The pot body is made of δ8mm SUS304 stainless steel plate, which has the characteristics of wear resistance, corrosion resistance and high temperature resistance. The inner surface is extremely smooth and hard after polishing, and it is not easy to stick to the material.
The lid of the pot is made of ZL102 cast aluminum, which is not easy to stick to the material and can be opened easily.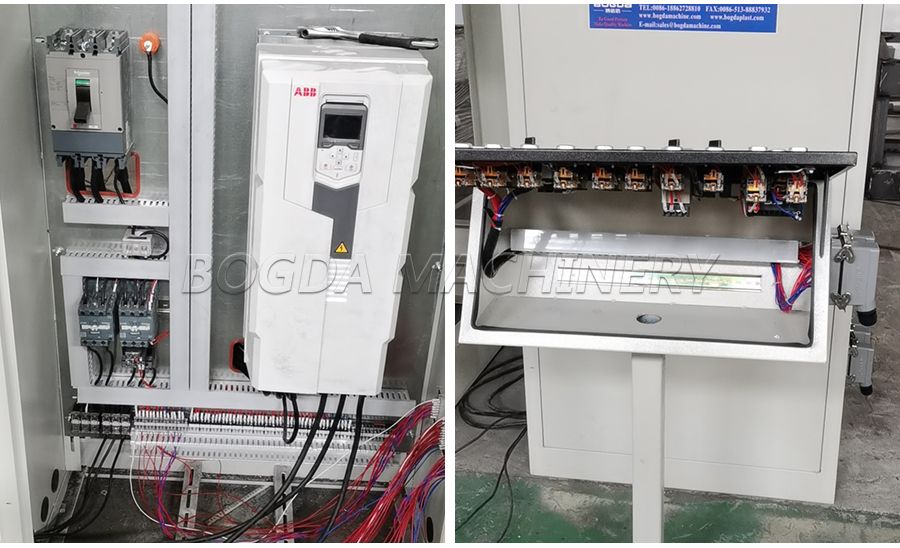 The bottom of the pot is made of δ10 mm SUS304 stainless steel, and the stirring blade is made of sus304 stainless steel. The surface is polished, and the surface is smooth and hard, wear-resistant and corrosion-resistant.
The cylinder opens the lid. The cooling of the material by cold mixing is carried out by passing water through the interlayer of the drum and the interlayer of the cover in the pot; the main shaft of the cold and hot mixing adopts three sets of deep groove ball bearings, and the cold mixing adopts spherical roller bearings and cylindrical roller bearings, which are reliable , The performance is stable.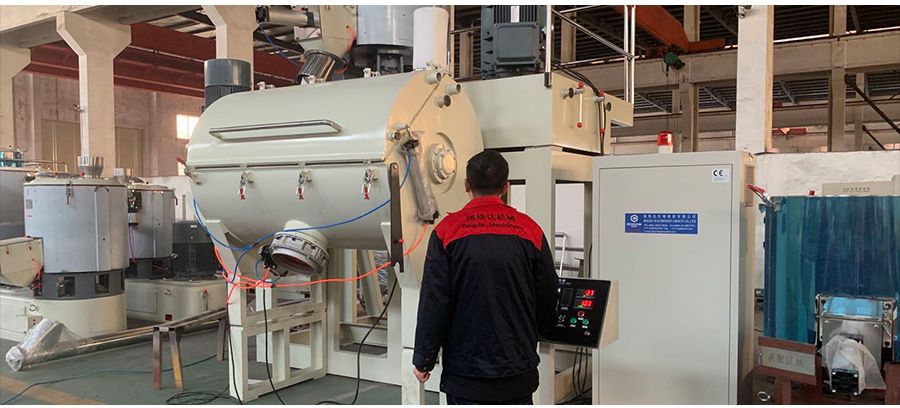 The main shaft seal adopts a variety of specifications and sizes of frame-type double-lip oil seal seal, spoiler, air seal and other sealing methods, which are reliable and stable.
The lid sealing method adopts silicon rubber sealing strip, which is reliable in sealing, temperature resistant and non-deformed.
The discharge port is made of stainless steel, and the plug seal adopts a mechanical seal
FAQ
Q: Where can we get spare part?
A: We choose International Brand that customer can find it in everywhere, such as Siemens, Schneider, Omron, Delixi etc, or send parts by DHL, Fedex, TNT and other express.
Q: How can I help you when face some technical problem?
A: 24 hours by e-mail, message, calling. If problems happens need engineer we will arrange the closest or agent in local country, or send Chinese Engineers to solve in 2 weeks.
Q: How long is the guarantee?
A: 12 months since the first day customer operates (except wear parts).
Q: Any quality checking before shipment?
A: 100% confirm, run and test machines before shipment with quality certificate.
Q: Can I operate machine if don't have experienced engineers?
A: (1) Short-time engineers to customer company (5-15days) (2) Year-time working as requirements
Q: How many electric, water, air need for the machines?
A: Technical department supply the whole layout for workshop details.