Product Description
Description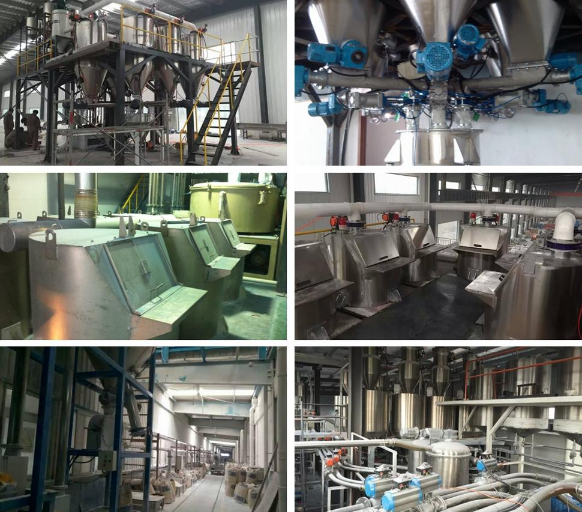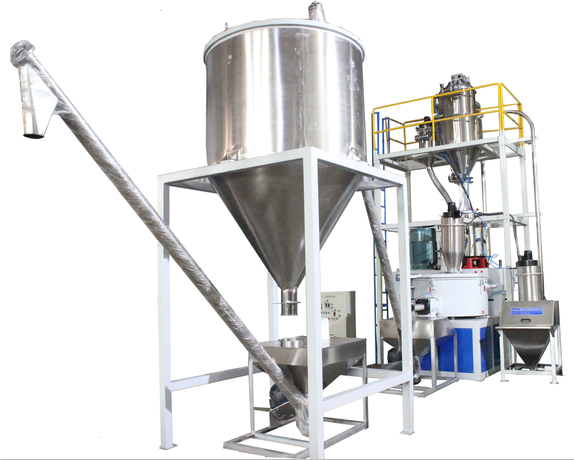 To the large scale PVC pipe/profile production factory, Advanced mixing system is essential,
Traditional mixing work is that people weigh and batching material, than move the mixed materials to extruder by people, this old way just fit for some small factory, and has many defects:
1. Artificial mixing is easy to make a mistake, because this is a repetition work, so worker is tired easily. The product percent of pass may be affected.
2. Labour intensity is large, human cost is high
3. Chemical raw material damage the worker's health.
In order to salve these problems, our company design a PVC mixing system which the computer can automatic control weigh and batching, and feeding to extruder. This mixing system consist of automatic weighing, after weighing put the material in to the mixer unit, than use the air-operation pipeline transport the mixed material to extruder.
The advantage of PVC mixing system:
1. Automatic weighing controlled by computer, that improves the accuracy and efficiency of burdening, and reduces the chemical damage to worker.
2. The air-operation pipeline transportation reduces the cost of worker, and increase the production efficiency, and all the material is in the closed pipe, so avoided dust to pollute the factory.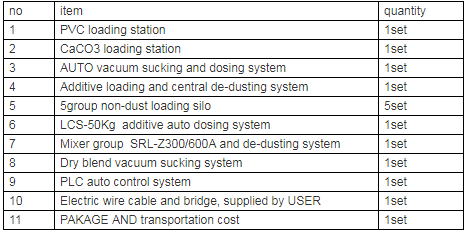 FAQ
Q: Where can we get spare part?
A: We choose International Brand that customer can find it in everywhere, such as Siemens, Schneider, Omron, Delixi etc, or send parts by DHL, Fedex, TNT and other express.
Q: How can I help you when face some technical problem?
A: 24 hours by e-mail, message, calling. If problems happens need engineer we will arrange the closest or agent in local country, or send Chinese Engineers to solve in 2 weeks.
Q: How long is the guarantee?
A: 12 months since the first day customer operates (except wear parts).
Q: Any quality checking before shipment?
A: 100% confirm, run and test machines before shipment with quality certificate.
Q: Can I operate machine if don't have experienced engineers?
A: (1) Short-time engineers to customer company (5-15days) (2) Year-time working as requirements
Q: How many electric, water, air need for the machines?
A: Technical department supply the whole layout for workshop details.