Product Description
Extrusion Speed: 0-20m/min
Application of wood edge band
Wood edge band is made up of PVC resin, calcium carbonate and various excipients (stabilizer, DOP oil, ACR, stearic acid, carbon white powder, toner, anti-aging agent, etc.).
PVC edge banding s are widely used in furniture, office, kitchen utensils, teaching equipment, civil laboratory and so on. The thickness is from 0.3 to 3mm, and the width is from 12mm to 80mm.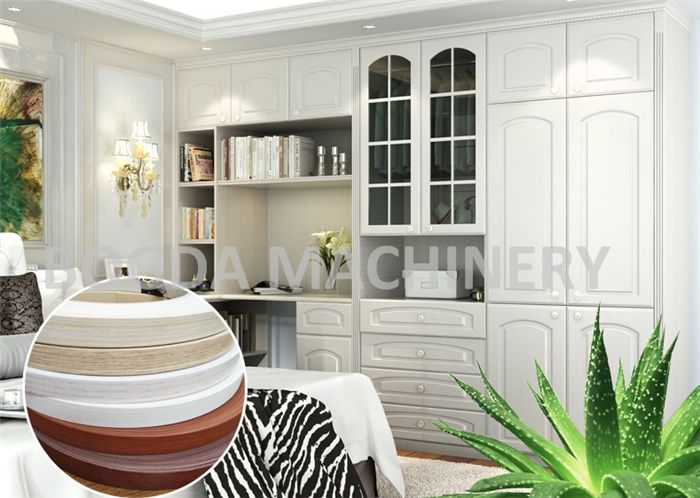 Wood edge band machine list
1. Single Screw Extrusion Machine(PVC Granules)
First you need mix raw material together by PVC mixer, second make granule by granulating machine, and then Use single screw extruder(SJ65/25 single screw extruder) to get edge banding, then use printing machine to get glossy surface or wooden design and etc.
2. Double Screw Conical Extrusion Machine(PVC Powder)
First mix raw material together by mixer, and the use double screw extruder(SJSZ51/105 or SJSZ45/100) to produce egde band, final step is to print color or make edge band glossy.
3. Three Calender System
First mix raw material, and then use three calender system to produce big width edge band sheet, and then print colors on the edge band, finally, cut pvc edge band sheet into specific width like 19mm, 20mm etc...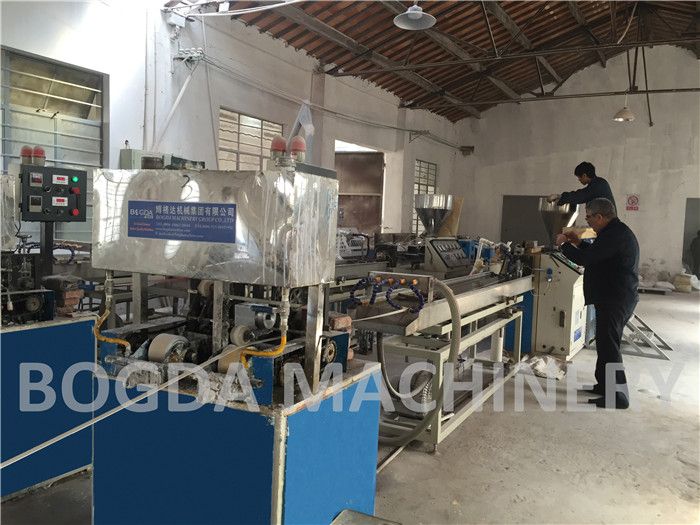 The embossing roller is on water tank, choose different patterns according to your needs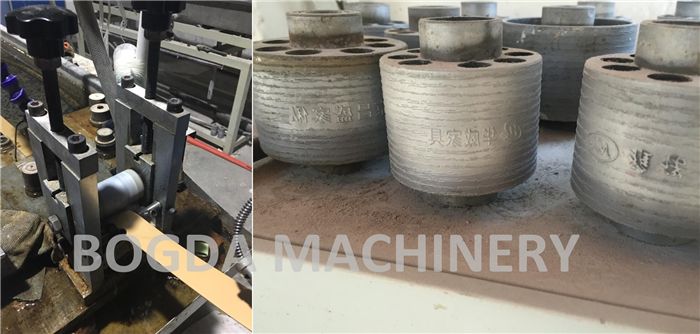 Printing machine alos very important in the edge band production line
We can help you equip non-dust equipment, to protect PVC edge bands surface dirty and smells in printing. Printing machine include three printers and one set UV coating and convey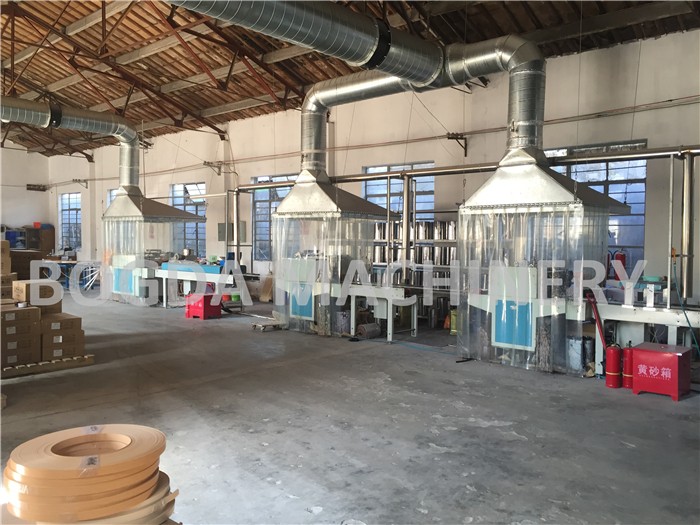 Packaging and Shipping
BOGDA International Co, BOGDA Machinery Co, who is a leader of Plastic Machine and Raw Material. Such as Plastic Profile/Pipe/Sheet Extrution Equipment,Injection Machine and Waste PP/PE Film, PET Bottle Washing Recyce Machine, as well as Plastic Granulating Line, meanwhile we are familiar with kinds of raw material to help our customers choose the most suitable machine on best quality by economically.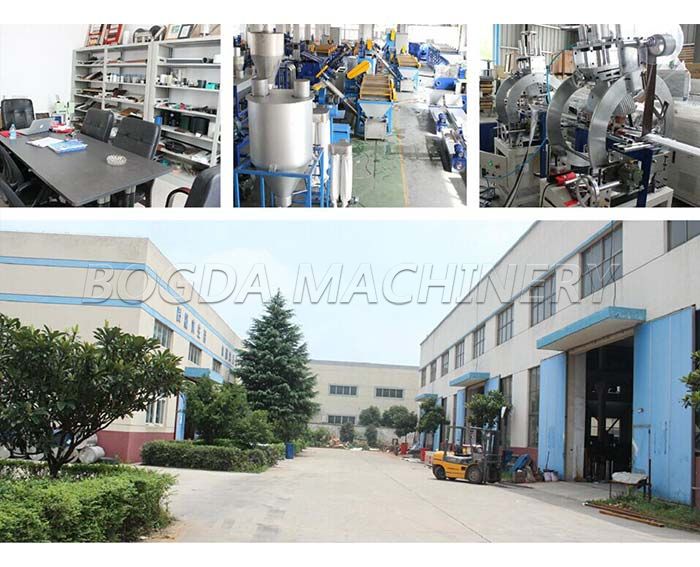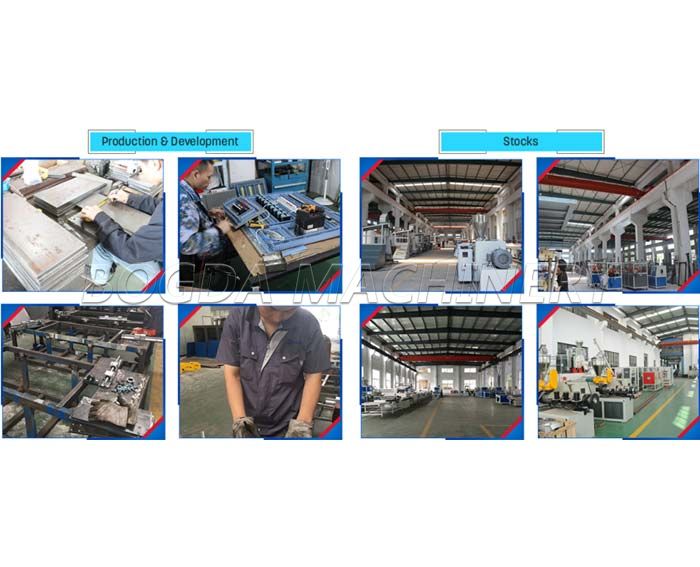 In wooden cases, wooden splints, wrap film and other specialized packaging film, to ensure that the machine impact damage in the long time of land and sea transport, thus reaching the customer factory intact

FAQ
Q: Where can we get spare part?
A: We choose International Brand that customer can find it in everywhere, such as Siemens, Schneider, Omron, Delixi etc, or send parts by DHL, Fedex, TNT and other express.
Q: How long is the guarantee?
A: 12 months since the first day customer operates (except wear parts).
Q: Any quality checking before shipment?
A: 100% confirm, run and test machines before shipment with quality certificate.