Hospital Soft PVC Vinyl Sheet Flooring Rolls Floor Covering Production Line
The production line is simple in structure and easy to operate. It can be equipped with different equipment components according to customer requirements to produce single-layer and multi-layer composite products; it can also add unwinding devices to produce internally reinforced products or surface composite non-woven fabrics
Product Description
Production Application
Application for PVC Flooring Sheet/PVC Floor Covering
PVC floor is a new type of light-body floor decoration material that is very popular in the world today, also known as "light-body floor material". It is a popular product in Japan, South Korea, Europe, America and Asia. It has been popular abroad. It has entered the Chinese market since the early 1980s. It has been universally recognized in large and medium-sized cities in China and is widely used, such as homes, hospitals, and hospitals. Schools, office buildings, factories, public places, supermarkets, commerce, and other places.
"PVC floor" refers to the floor made of polyvinyl chloride materials. Specifically, polyvinyl chloride and its copolymer resin are used as the main raw materials, and fillers, plasticizers, stabilizers, colorants and other auxiliary materials are added. On a continuous sheet-like substrate, it is coated or calendered, extruded or extruded. Craftsmanship.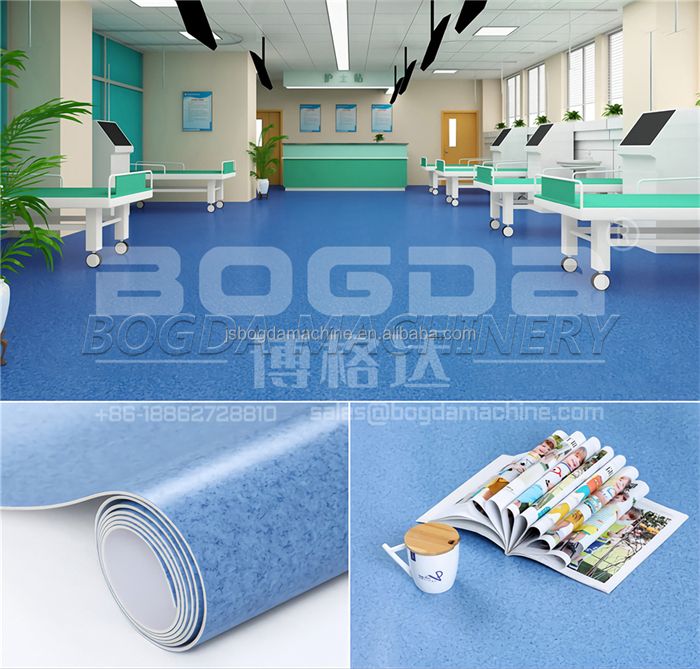 In terms of structure of pvc flooring, there are three main types: multi-layer composite type, homogenous core type and semi-homogeneous body type.
The so-called multi-layer composite PVC floor means that it has a multi-layer structure, which is generally composed of 4 to 5 layers of laminated structure, and generally has a wear-resistant layer (including UV treatment), a printed film layer, a glass fiber layer, and elasticity. Foam layer, base layer, etc.
The so-called homogeneous transparent PVC floor means that it is homogeneous from top to bottom, that is, from the top to the bottom, it is the same color.

Product Description
Hospital Soft PVC Vinyl Sheet Flooring Rolls Floor Covering Production Line
The production line is simple in structure and easy to operate. It can be equipped with different equipment components according to customer requirements to produce single-layer and multi-layer composite products; it can also add unwinding devices to produce internally reinforced products or surface composite non-woven fabrics, PVC Products such as decorative film.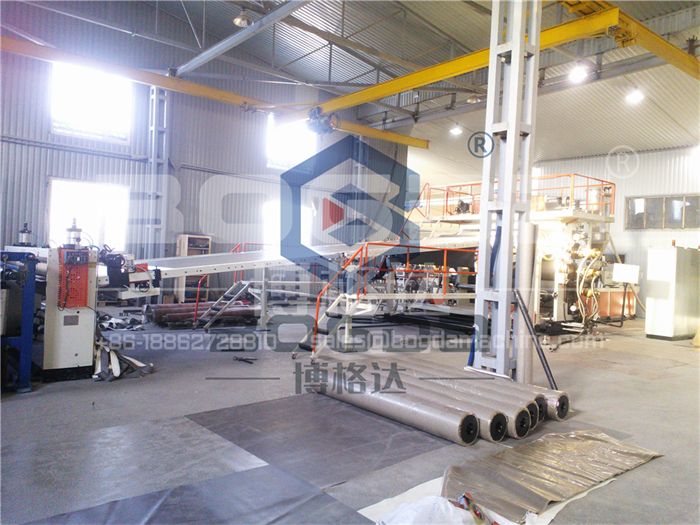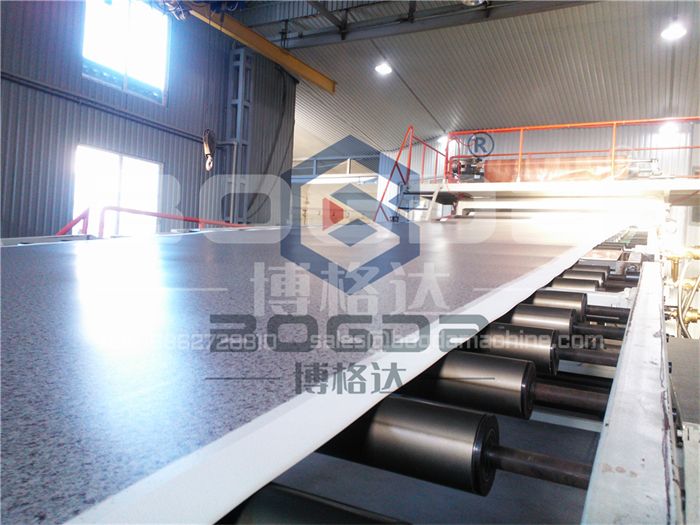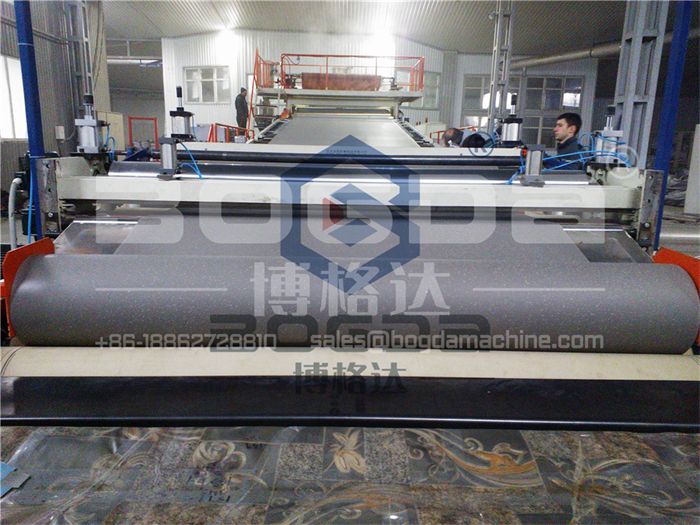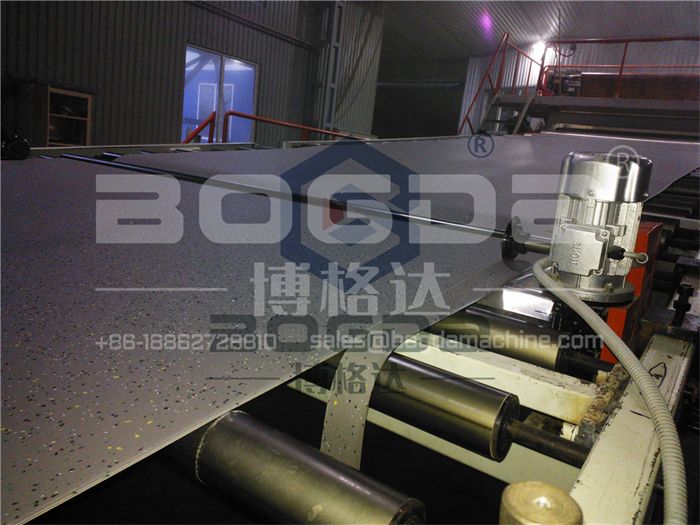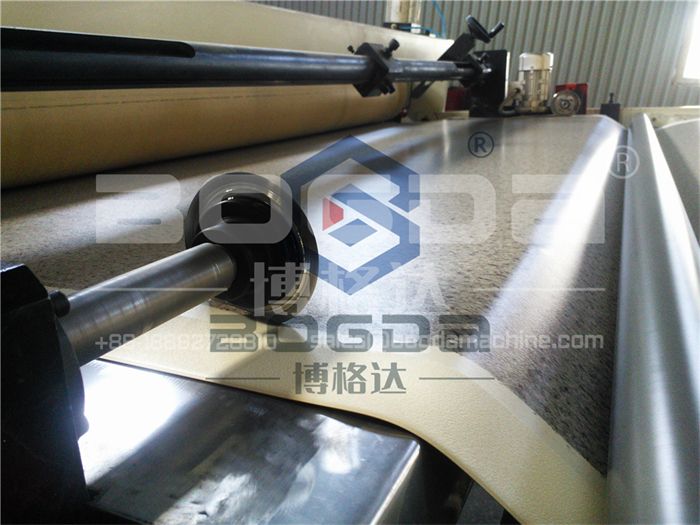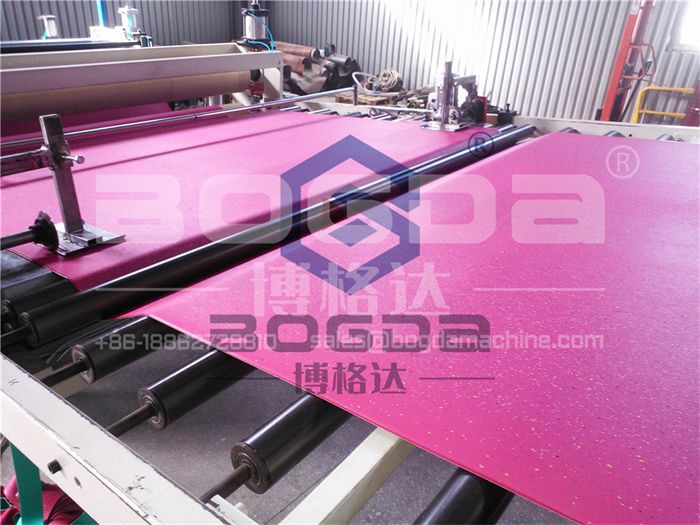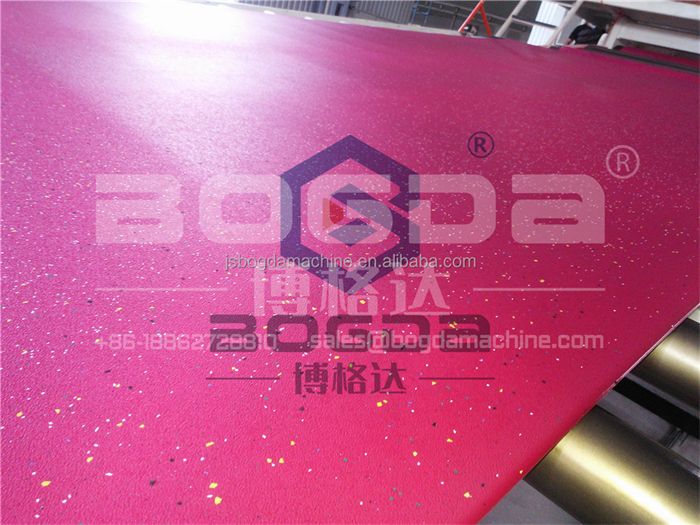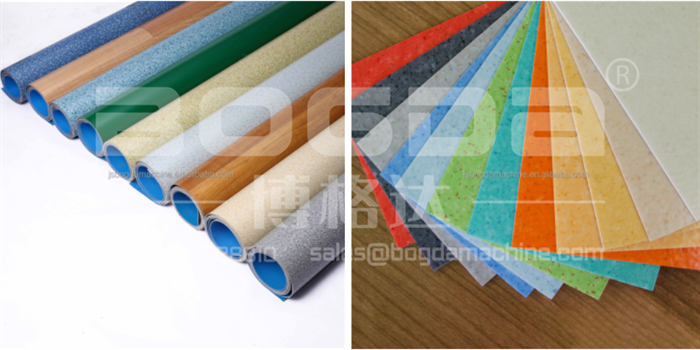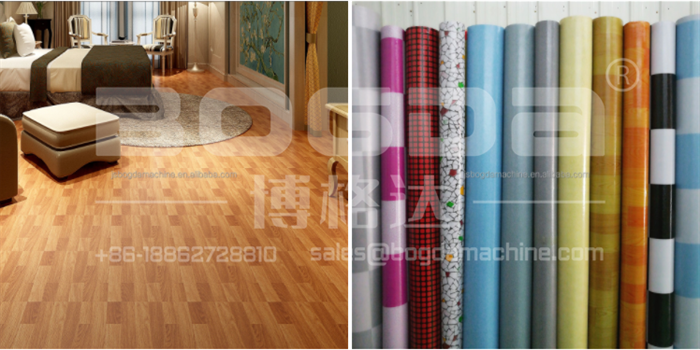 Product Paramenters
Hospital Soft PVC Vinyl Sheet Flooring Rolls Floor Covering Production Line
Product type
Double layers
Three layers
Extruder model
SJZ80/156, SJZ65/132
SJZ80/156, 2 X SJZ65/132
Product width
1500-2000mm
2000-3000mm
Main motor power
55kw/37kw
55kw/37kw/37kw
Capacity
500-550kg/h
600-750kg/h
Packaging and Shipping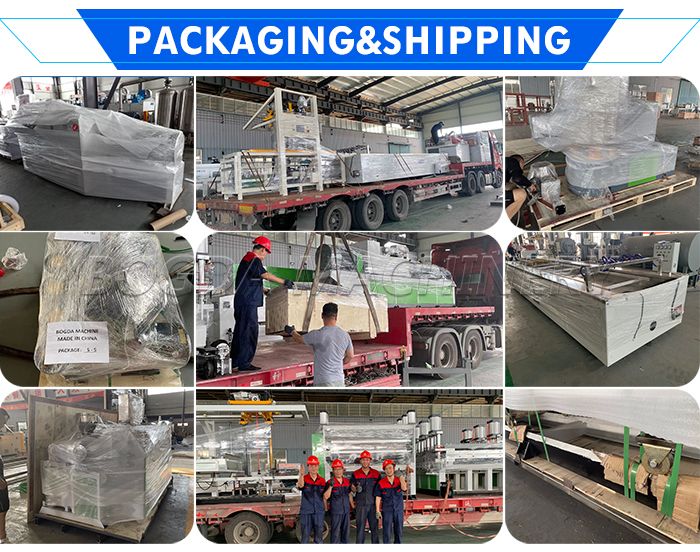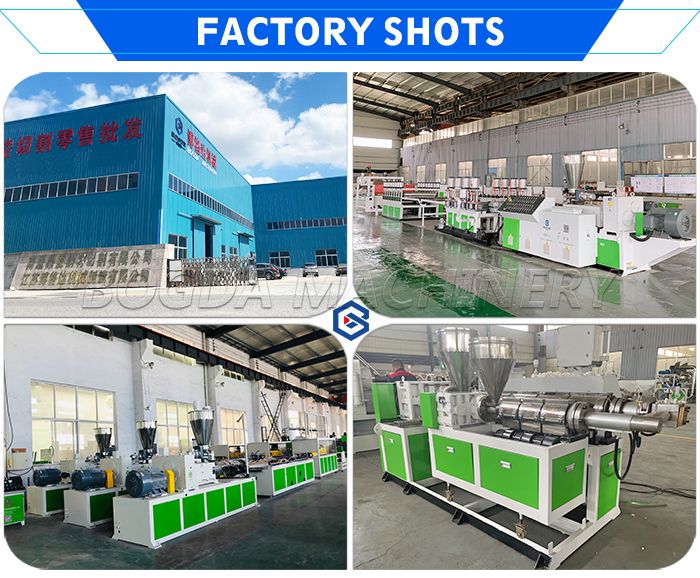 BOGDA Machinery Technology Co., Ltd is a leader of plastic machine and raw material, such as plastic profile/pipe/sheet/board extrusion equipment, waste PP/PE film/PET bottle washing recycling machine,recyclying production line, as well as plastic granulating line. Meanwhile, we are familiar with kinds of raw materials to help you choose the most suitable machine on best quality by economically.

BOGDA has different production factory and strong technical departments to study each customer's requirements until meeting final order. Serious sales and after-sale department to reply inquiry and solve problems for custom in 24 hours, which already exported machine and materials to Russia, Venezuela, Kazakhstan, Turkey, Brazil, Dubai, Philippine, Malaysia, Thailand, Vietnam, Poland, India and so on.

Fast response, good quality, best price and perfect service are our advantages and culture.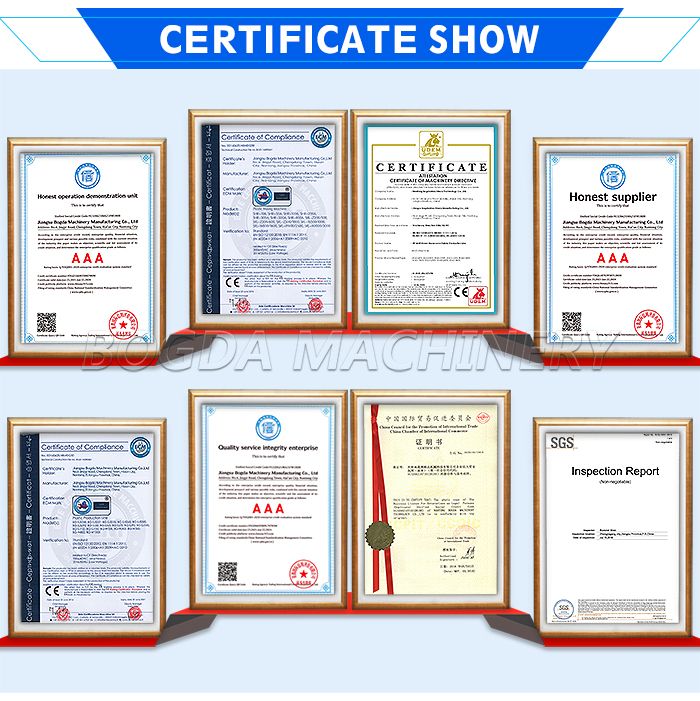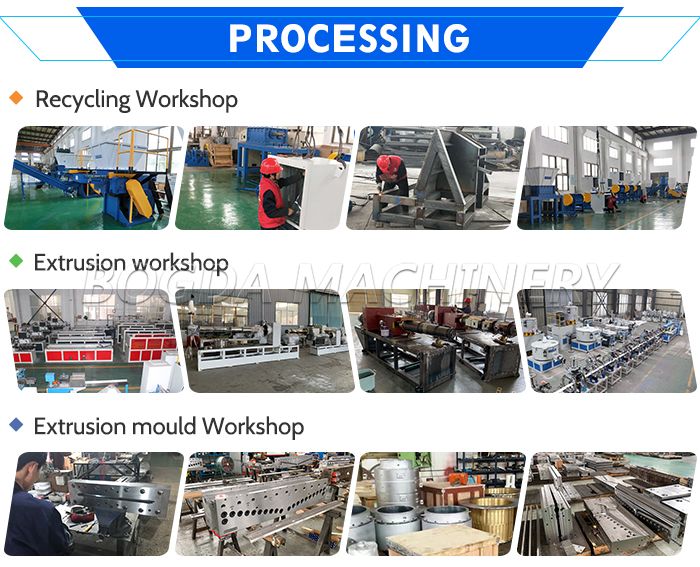 Customer Review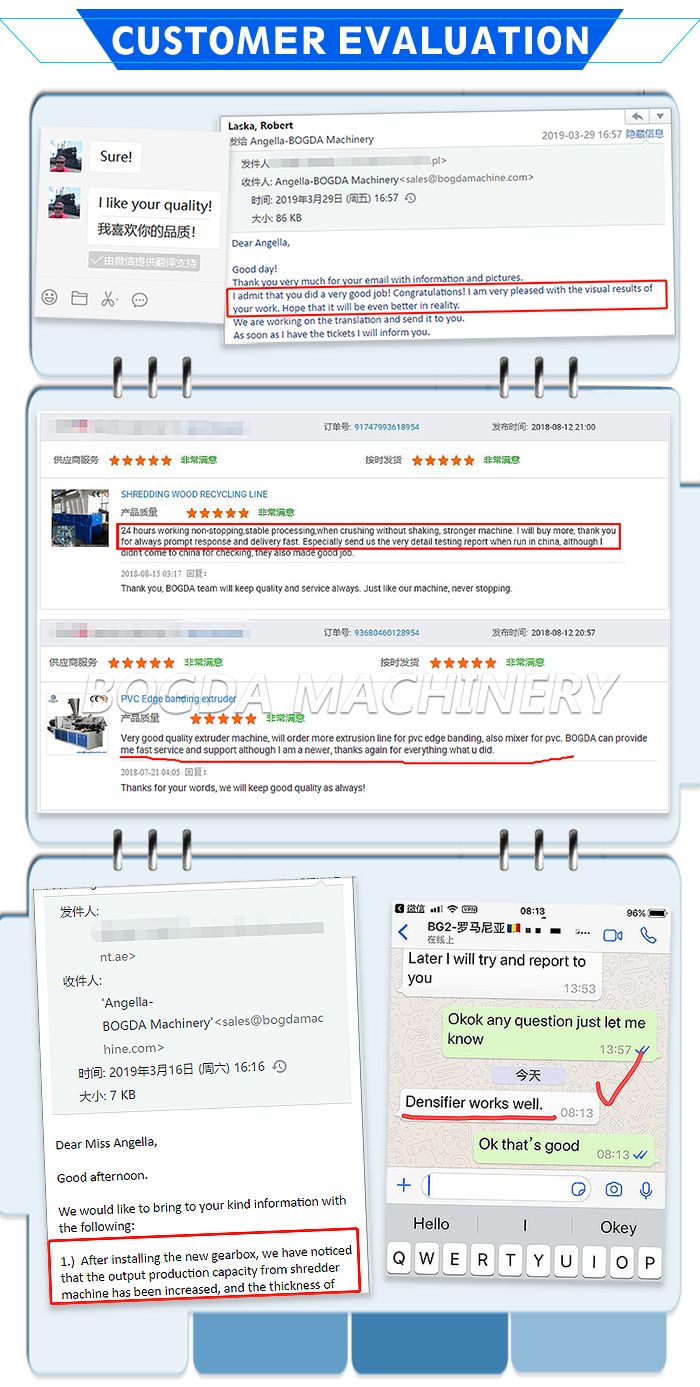 FAQ
Q: Where can we get spare part?
A: We choose International Brand that customer can find it in everywhere, such as Siemens, Schneider, Omron, Delixi etc, or send parts by DHL, Fedex, TNT and other express.
Q: How can I help you when face some technical problem?
A: 24 hours by e-mail, message, calling. If problems happens need engineer we will arrange the closest or agent in local country, or send Chinese Engineers to solve in 2 weeks.
Q: How long is the guarantee?
A: 12 months since the first day customer operates (except wear parts).
Q: Any quality checking before shipment?
A: 100% confirm, run and test machines before shipment with quality certificate.
Q: Can I operate machine if don't have experienced engineers?
A: (1) Short-time engineers to customer company (5-15days) (2) Year-time working as requirements
Q: How many electric, water, air need for the machines?
A: Technical department supply the whole layout for workshop details.