Product Description
Advantages of PVC sheet extrusion:
1. Board surface coat artificial marble film, or laminate artificial marble and through curing treatment, good anti scratch, anti scratch resistance.
2. Board with variety of color, it's convenient to construct.
3. Instead of marble etc, natural stone in the interior decoration, with good aging resistance, anti-ultraviolet ray, anti-yellow, green and environment, no radiation.
Equipment list:
1. SJZ80/156 pvc conical twin screw extruder
2. Extrusion mould for pvc artificial marble sheet
3. Three-roller calendar machine
4. Mold temperature controller
5. Edge cutting device
6. PVC sheet cooling stacker
7. Haul-off unit and waste margin rewinder
7. Cutting machine for pvc sheet
8. Final sheet stacker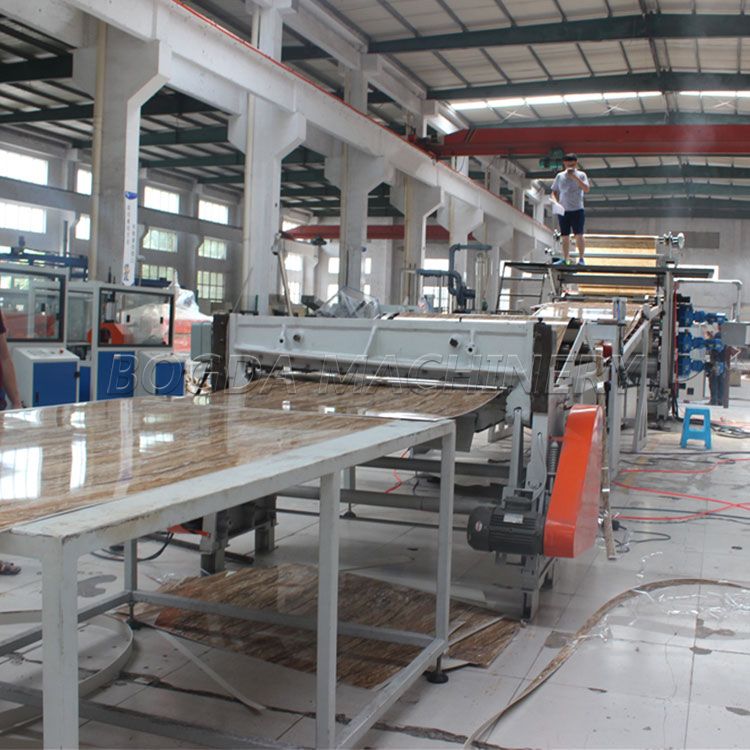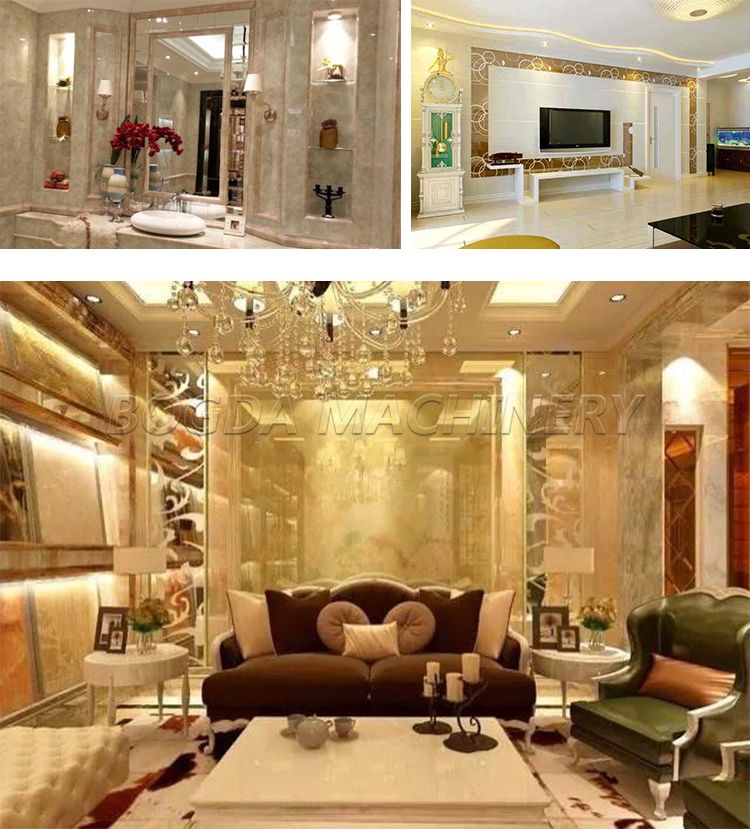 Packaging and Shipping
BOGDA International Co, BOGDA Machinery Co, who is a leader of Plastic Machine and Raw Material. Such as Plastic Profile/Pipe/Sheet Extrution Equipment,Injection Machine and Waste PP/PE Film, PET Bottle Washing Recyce Machine, as well as Plastic Granulating Line, meanwhile we are familiar with kinds of raw material to help our customers choose the most suitable machine on best quality by economically.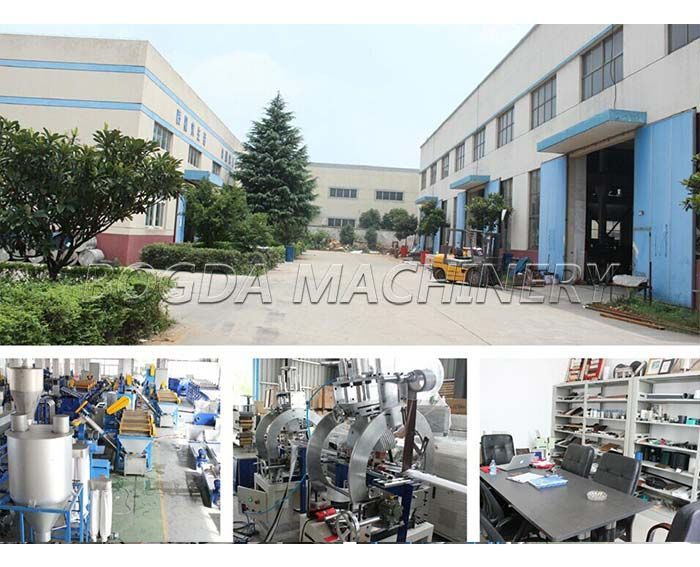 In wooden cases, wooden splints, wrap film and other specialized packaging film, to ensure that the machine impact damage in the long time of land and sea transport, thus reaching the customer factory intact.