PET transparent sheet machine for fruit and food packaging PET roofing tile extrusion line
1.High transparent, good for sun light. 2.No bad smell, fresh air condition 3. Raw material cheaper than PVC 4. Sheet production is very simple, no dust pollution 5. Sheet production output is 1.5 times more than PVC 6. PET machine no need to do screw regular cleaning.(PVC need.)
Product Description
Product Description
PET Transparent sheet extrusion line for PET packing box
PET corrugated roofing sheet is instead of tranditional PVC corrugated roofing sheet. Machine is parallel twin screw extruder, raw
material is PET bottle flakes, no need crystallization system. It has more features than PVC.
1.High transparent, good for sun light.
2.No bad smell, fresh air condition
3. Raw material cheaper than PVC
4. Sheet production is very simple, no dust pollution
5. Sheet production output is 1.5 times more than PVC
6. PET machine no need to do screw regular cleaning.(PVC need.)

Right now many foreign countries have a lot of waste PET bottles, people can not find a good way to recycle them. Based on many
years PET sheet extrusion and PP PC PVC corrugated roofing sheet extrusion experience, we made PET corrugated roofing sheet
extrusion machine successfully.
Our machine feed with PET bottle flakes which is very cheap in the market.
This is a good project for customer.

PET corrugated roofing sheet parameters:
Sheet width: 800-1000mm (or customized)
Thickness: 0.5-2mm (or customized)
Output capacity: 200-400kgs/hr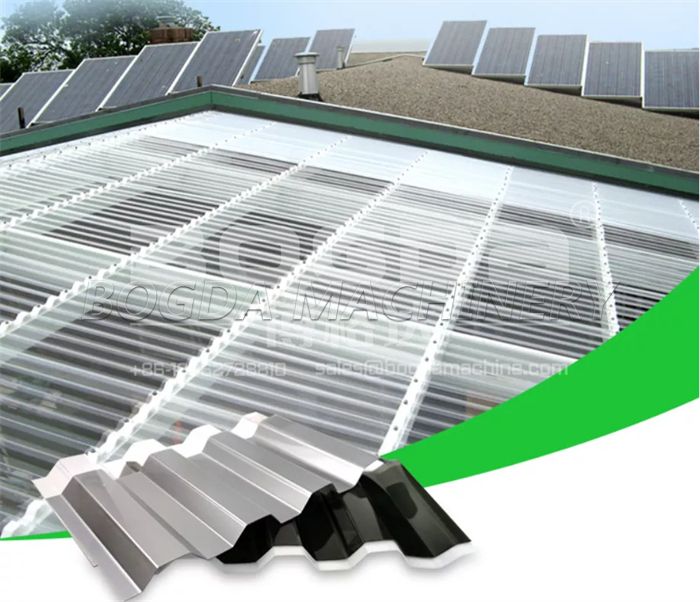 Classification of PET sheet extrusion production line:
1. Single screw production line for PET sheet: single screw extrusion production line for APET, PETG and CPET sheet is the most mature project with the most stable production at present. Generally, single extruder production line or twin-extruder production line is adopted and Bogda uses the latest technology to increase the general efficiency by 30%.
2. PET sheet single screw exhaust production line: this machine only needs to crystallize PET, and does not need to dry. Its advantages: low energy consumption, simple process, convenient equipment maintenance, and can ensure the blister 18CM deep cup.
3. The PET sheet twin-screw exhaust line (free from dry and crystallization) : Bogda launched PET sheet twin-screw exhaust line without drying and crystallization which has the advantages of low energy consumption, high efficiency.This machine is our continuous improvement upgraded products , and its central vacuum system has been upgraded. The
original roots - water ring pump group upgrades to roots - rotary vane pump, which can make the vacuum degree reach 10 pa, or less. Meanwhile by using PET special alloy steel thin-wall roller unit can increase the cooling efficiency, so as to increase output, improve product toughness and transparency. Our independently programmed operating system ensures that the device is user-friendly and easy to operate.
4. PET sheet planetary multi-screw exhaust production line (free from crystallization and drying) : the planetary screw extruder is adopted as the main machine to increase the space for materials and air, and with the vacuum pumping system newly developed by Bogda can meet the needs of customers with large output and high quality sheets.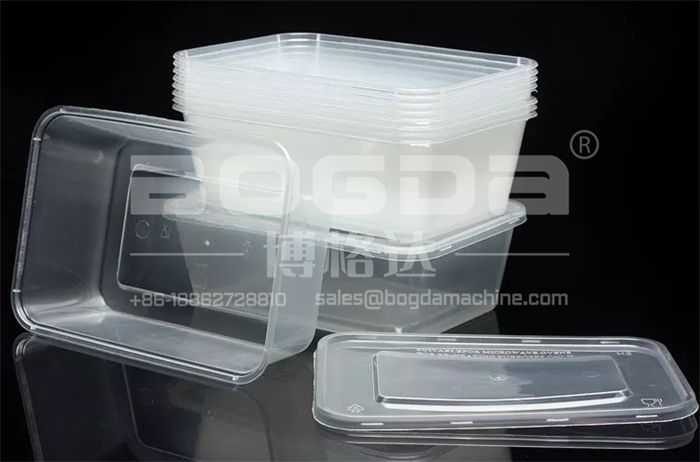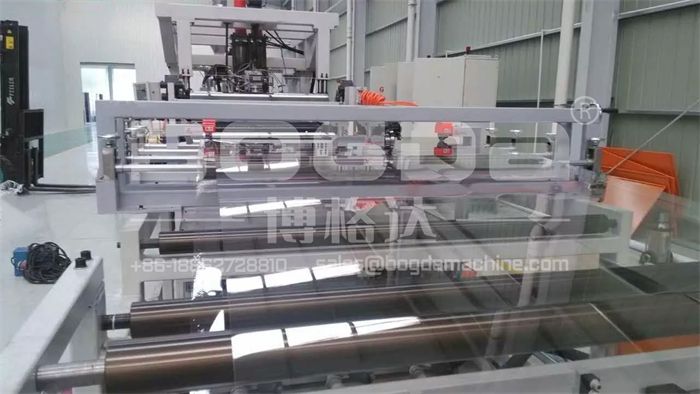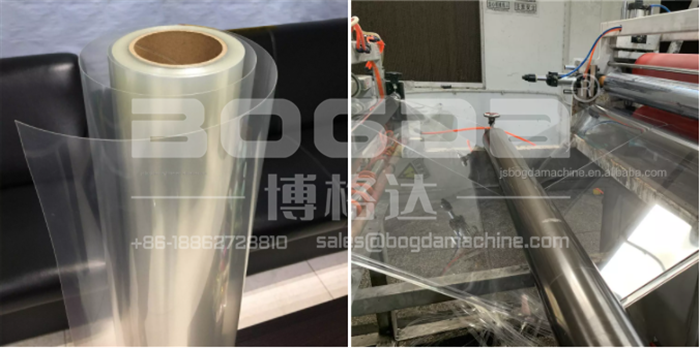 Specification
Type of extrusion line
single screw sheet PET extrusion line
single screw venting sheet PET extrusion line
twin screw venting PET sheet extrusion line
PET sheet planetary multi-screw exhaust extrusion line
Method of dealing material
Crystallization and drying
Free from crystallization and drying
Free from crystallization and drying
Free from crystallization and drying
Structure of Product
Single layer, double-layer or multi-layer PET sheet
Width of Product
600mm-1220mm
Thickness of Product
0.17mm-2mm
Output
200kg/h-1000kg/h
Packaging and Shipping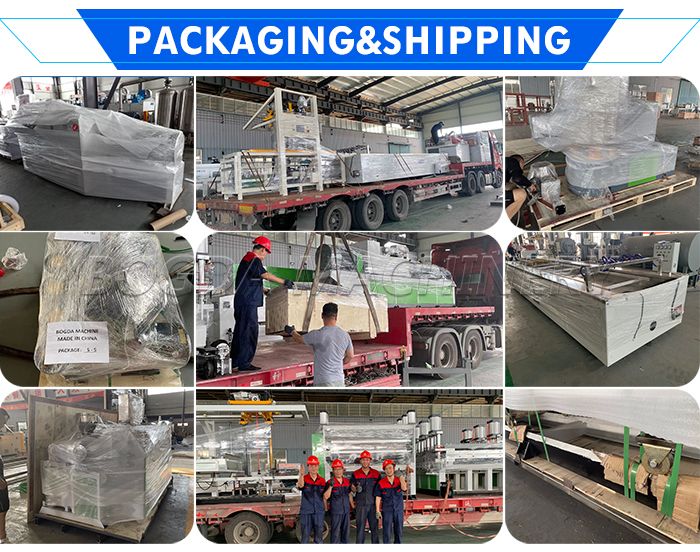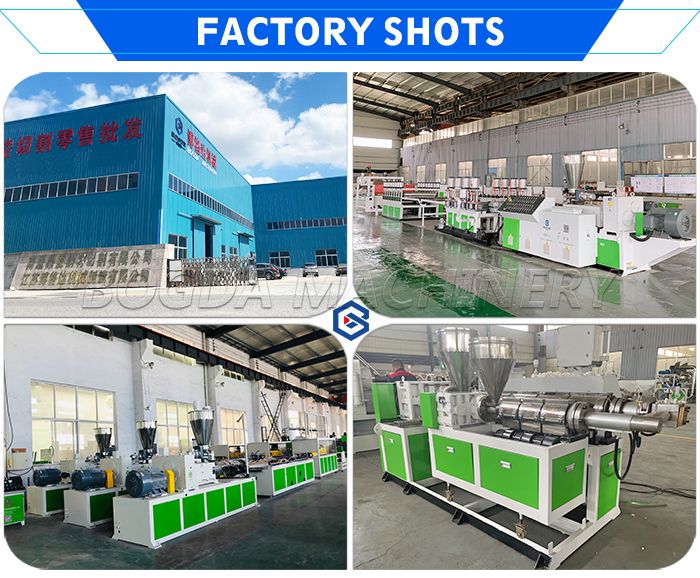 BOGDA Machinery Technology Co., Ltd is a leader of plastic machine and raw material, such as plastic profile/pipe/sheet/board extrusion equipment, waste PP/PE film/PET bottle washing recycling machine,recyclying production line, as well as plastic granulating line. Meanwhile, we are familiar with kinds of raw materials to help you choose the most suitable machine on best quality by economically.

BOGDA has different production factory and strong technical departments to study each customer's requirements until meeting final order. Serious sales and after-sale department to reply inquiry and solve problems for custom in 24 hours, which already exported machine and materials to Russia, Venezuela, Kazakhstan, Turkey, Brazil, Dubai, Philippine, Malaysia, Thailand, Vietnam, Poland, India and so on.

Fast response, good quality, best price and perfect service are our advantages and culture.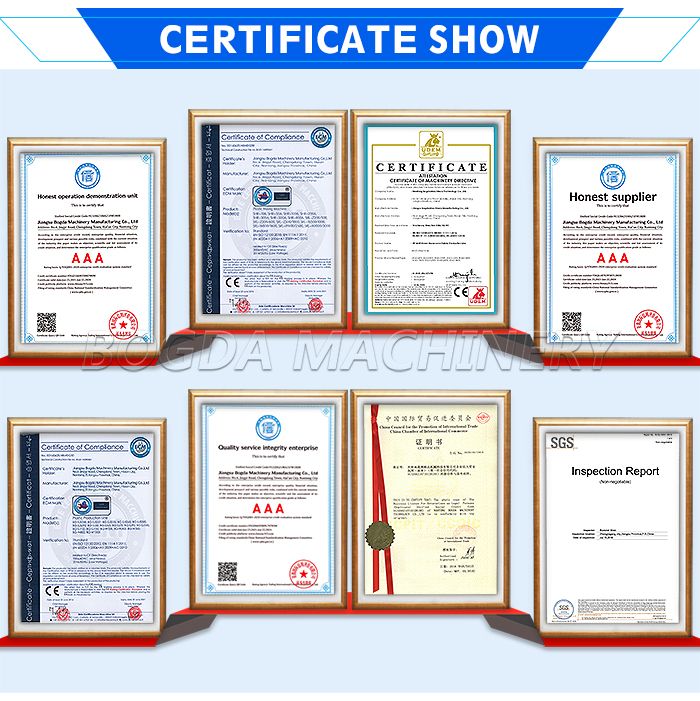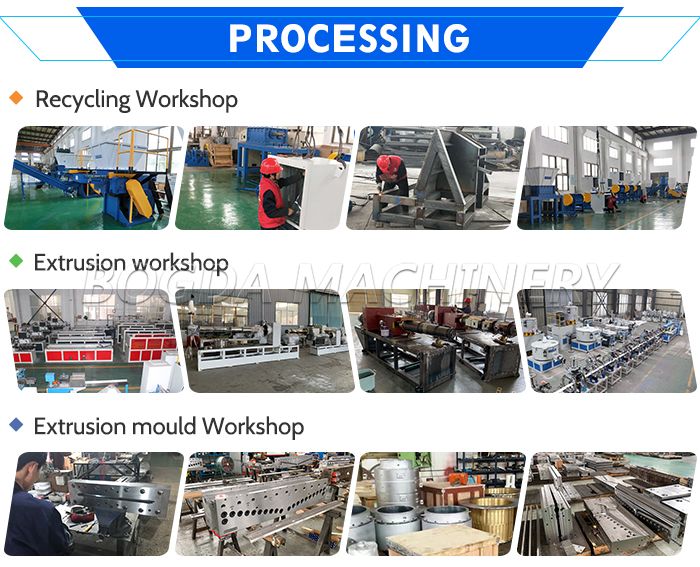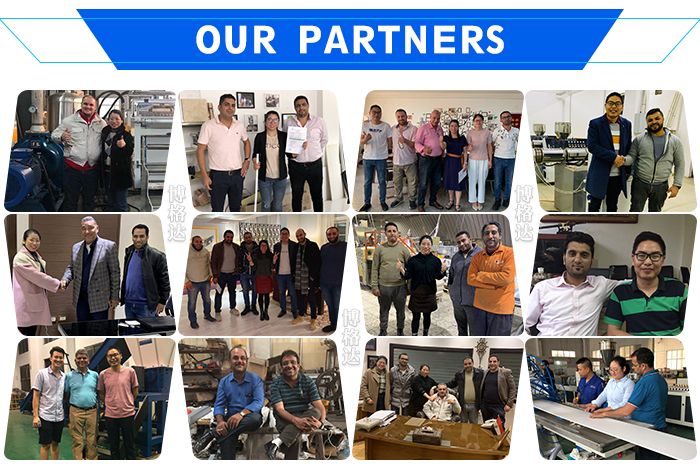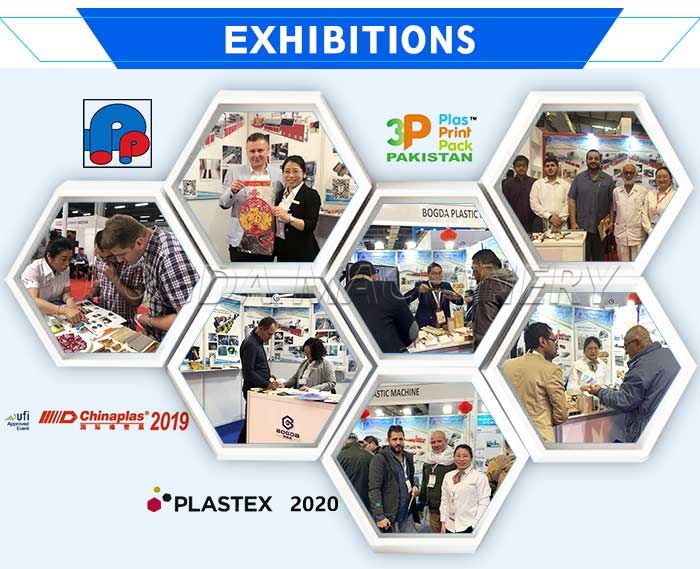 Customer Review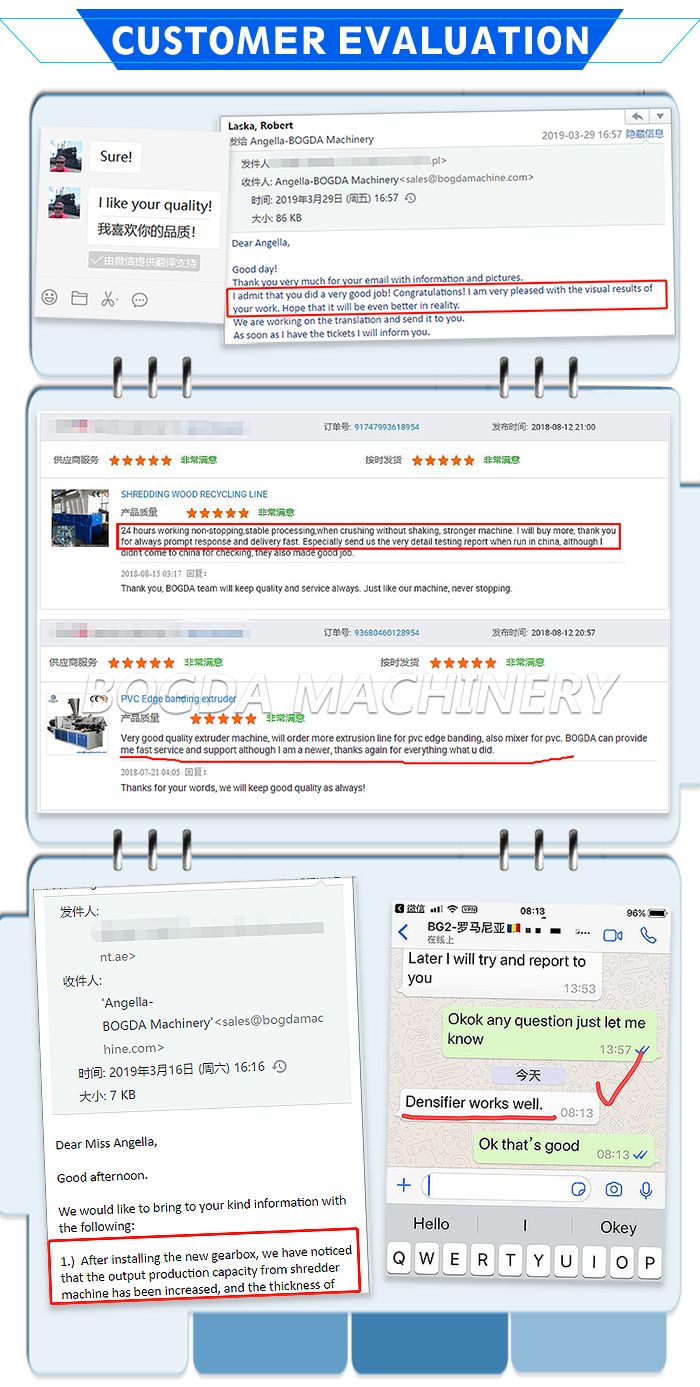 FAQ
Q: Where can we get spare part?
A: We choose International Brand that customer can find it in everywhere, such as Siemens, Schneider, Omron, Delixi etc, or send parts by DHL, Fedex, TNT and other express.
Q: How can I help you when face some technical problem?
A: 24 hours by e-mail, message, calling. If problems happens need engineer we will arrange the closest or agent in local country, or send Chinese Engineers to solve in 2 weeks.
Q: How long is the guarantee?
A: 12 months since the first day customer operates (except wear parts).
Q: Any quality checking before shipment?
A: 100% confirm, run and test machines before shipment with quality certificate.
Q: Can I operate machine if don't have experienced engineers?
A: (1) Short-time engineers to customer company (5-15days) (2) Year-time working as requirements
Q: How many electric, water, air need for the machines?
A: Technical department supply the whole layout for workshop details.