PVC roof sheet extrusion machine PVC plastic roof tile production line
1. Raw material and formulation of PVC roof tile: UPVC powder, CaCO3, CPE, PE-WAX, Stearic acid , Compound stabilizer ,ACR, paraffin,ASA granule 2. Description final product: Three-layers Glazed(bamboo) PVC Roof Tile Width: 1050mm or customized Thickness: 1.5-4mm normally can be adjusted 3.Output: 350kg-400kg/hour
Product Description
What is PVC roof sheet?
PVC (polyvinyl chloride) roofing sheets are a low-cost solution for lightweight sheet roofing. As well as their affordable price, PVC roof sheets are waterproof, rigid, provide strong light transmission and, like polycarbonate sheets, are an example of a lightweight roofing sheet with low installation costs.
Known for their durability, resilience and ease of maintenance, PVC tiles are most suited for offices and modern homes. PVC sheets
are light, have good strength and are sturdy. ... They are useful for decorative as well as heavy roofing applications.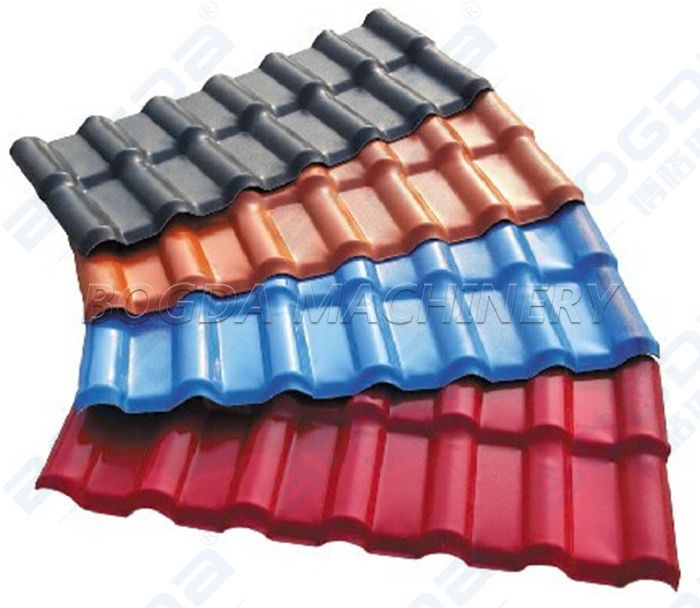 Machine list of the production line
No.
Machine
Qty.
Remarks
1
Screw loader for SJZ 80/156 extruder
1


2
SJZ 80/156 conical twin-screw extruder
1
For middle recycled PVC layer
3
Screw loader for SJZ 65/132 extruder
1


4
SJZ 65/132 conical twin-screw extruder
1
For bottom UPVC layer
5
Vacuum loader for SJ50 extruder
1


6
Drying hopper for SJ50 extruder
1


7
SJ50/30 single screw extruder(ASA)
1
For surface ASA layer
8
1300mm Mould unit
1


9
Distributor
1
10
Embossing roller
1
For product in 1050mm width
11
1050mm Forming machine with trimming device
1
12
Cutter
1
13
Stacker
1
14
Moulds of top ridge tile ,hip ridge tile , three way and end ridge tile with forming machine
4


15
Ridge tile Oven
1


16
SRL-Z300/600 Mixer unit
2
Capacity :450-550kg/h


Screw loader for SRL-Z 300/600 Mixer
2
17
Crusher
1
Power: 22kw


Specification
1. Raw material and formulation of PVC roof tile:
UPVC powder, CaCO3, CPE, PE-WAX, Stearic acid , Compound stabilizer ,ACR, paraffin,ASA granule

2. Description final product:
Three-layers Glazed(bamboo) PVC Roof Tile
Width: 1050mm or customized
Thickness: 1.5-4mm normally can be adjusted

3.Output: 350kg-400kg/hour
4. workshop space:
Dimension (M*M*M): 25(Length)×5(width) ×3.5 (Height)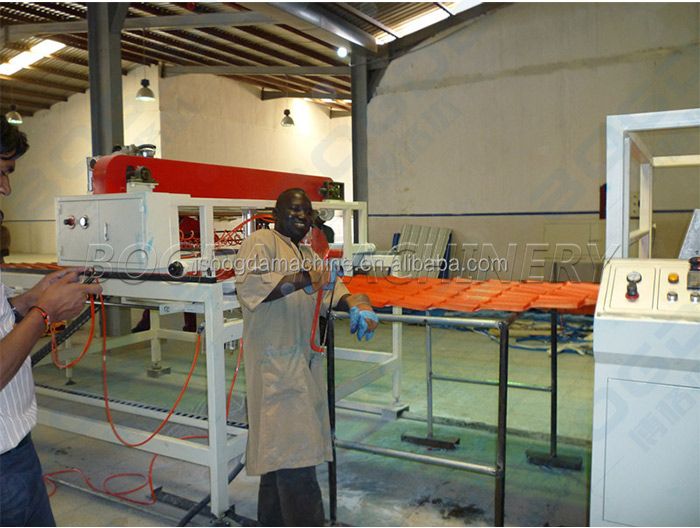 Packaging and Shipping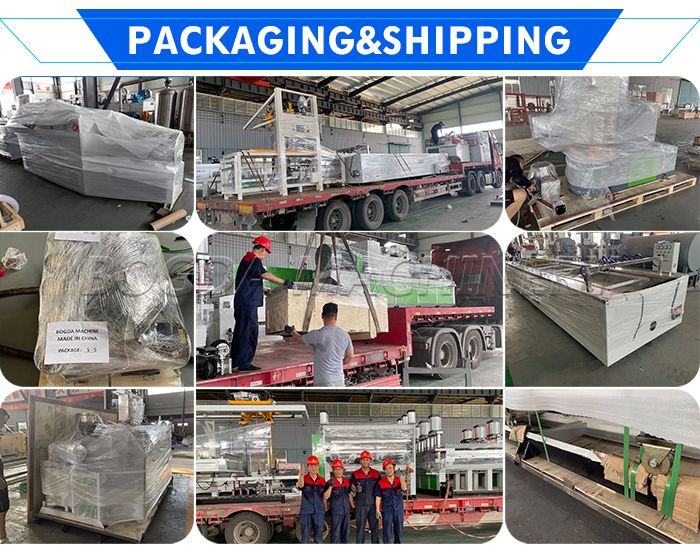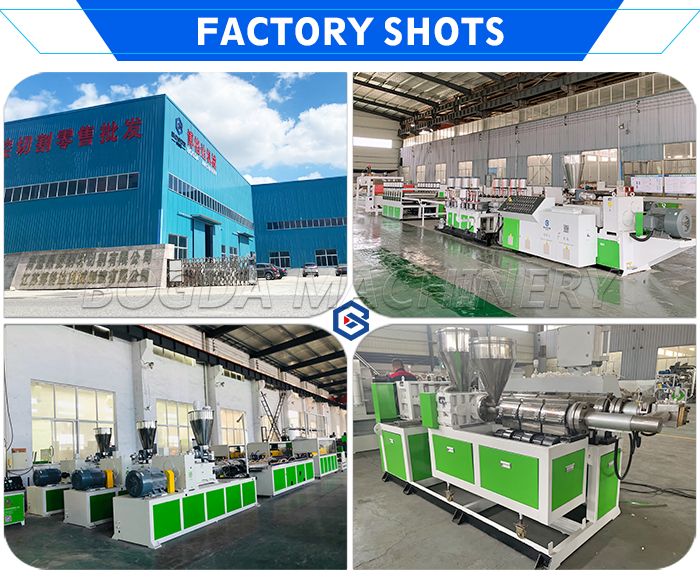 BOGDA Machinery Technology Co., Ltd is a leader of plastic machine and raw material, such as plastic profile/pipe/sheet extrusion equipment, waste PP/PE film/PET bottle washing recycling machine,recyclying production line, as well as plastic granulating line. Meanwhile, we are familiar with kinds of raw materials to help you choose the most suitable machine on best quality by economically.
BOGDA has different production factory and strong technical departments to study each customer's requirements until meeting final order. Serious sales and after-sale department to reply inquiry and solve problems for custom in 24 hours, which already exported machine and materials to Russia, Venezuela, Kazakhstan, Turkey, Brazil, Dubai, Philippine, Malaysia, Thailand, Vietnam, Poland, India and so on.
Fast response, good quality, best price and perfect service are our advantages and culture.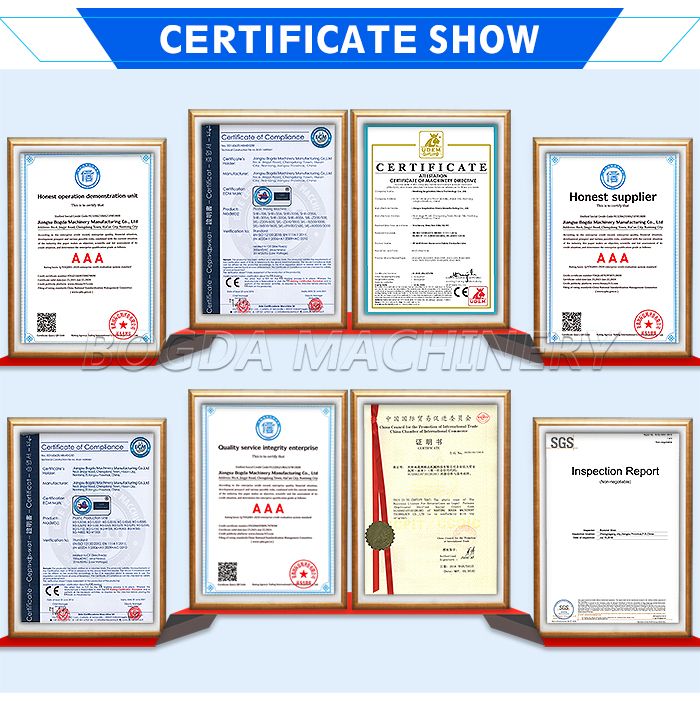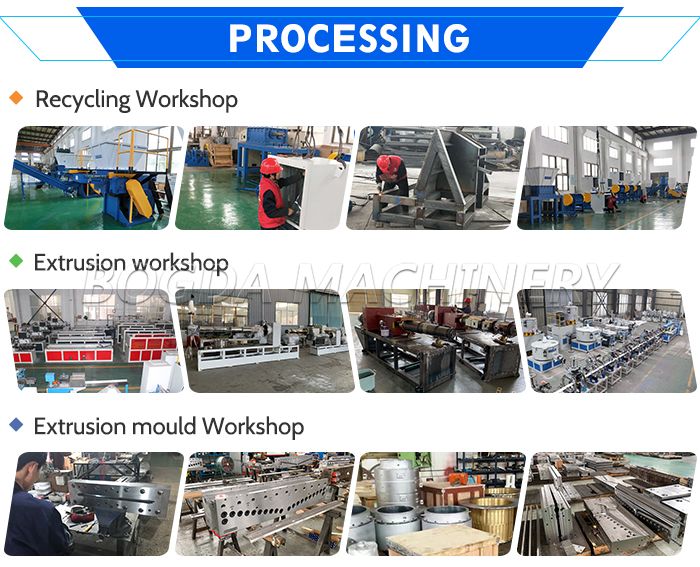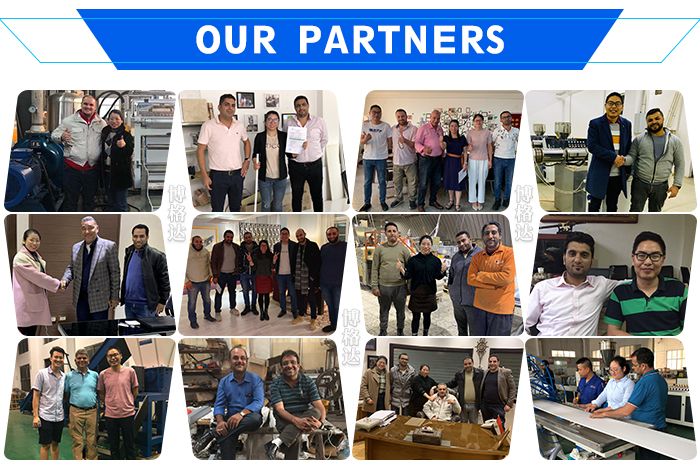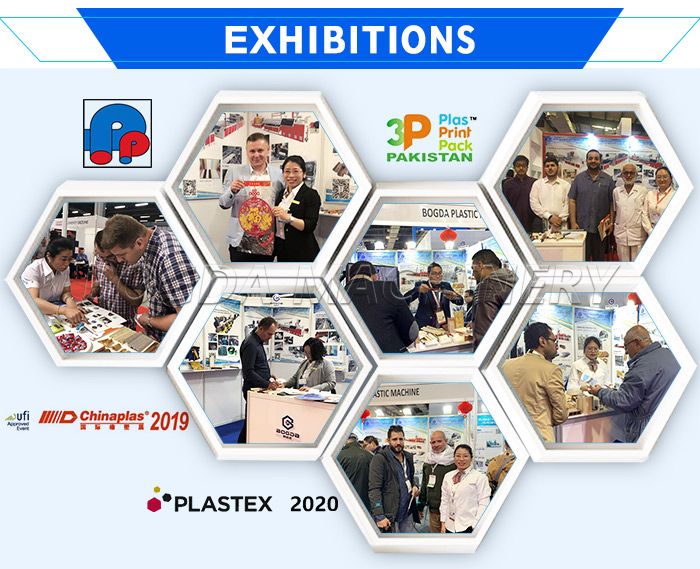 Customer Review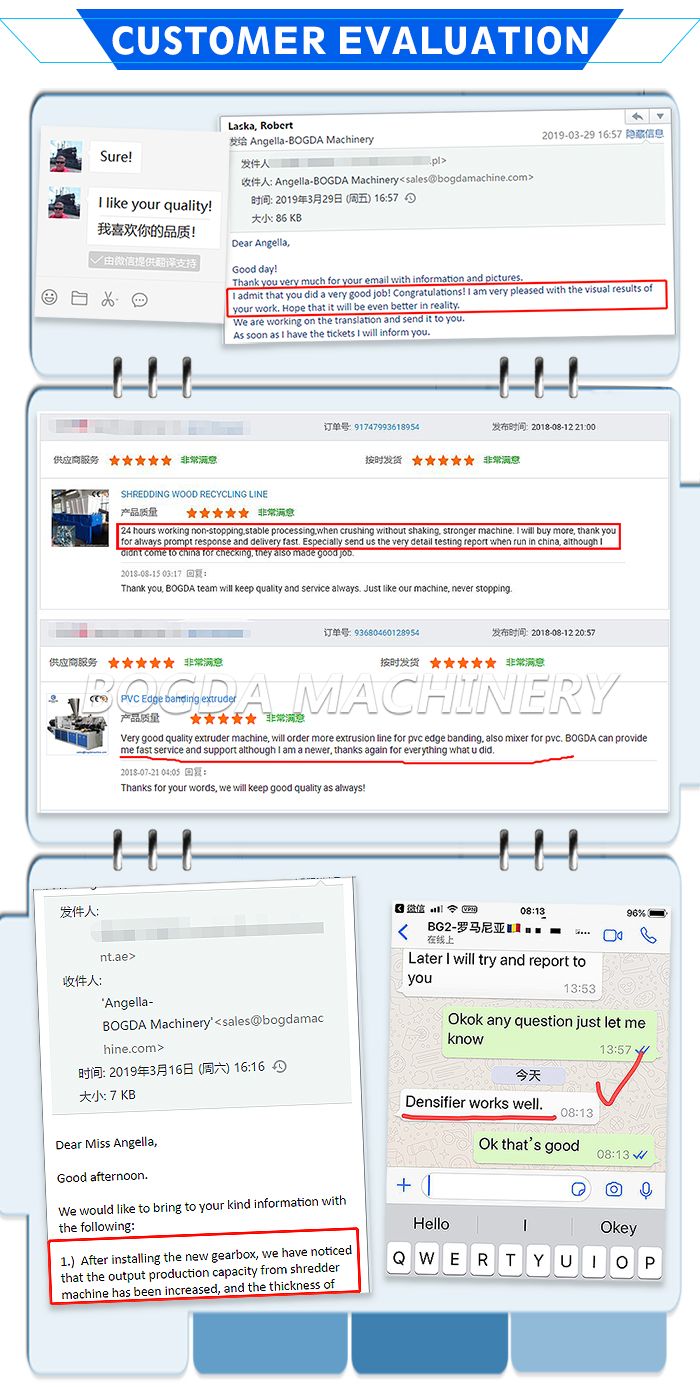 FAQ
Q: Where can we get spare part?
A: We choose International Brand that customer can find it in everywhere, such as Siemens, Schneider, Omron, Delixi etc, or send parts by DHL, Fedex, TNT and other express.
Q: How can I help you when face some technical problem?
A: 24 hours by e-mail, message, calling. If problems happens need engineer we will arrange the closest or agent in local country, or send Chinese Engineers to solve in 2 weeks.
Q: How long is the guarantee?
A: 12 months since the first day customer operates (except wear parts).
Q: Any quality checking before shipment?
A: 100% confirm, run and test machines before shipment with quality certificate.
Q: Can I operate machine if don't have experienced engineers?
A: (1) Short-time engineers to customer company (5-15days) (2) Year-time working as requirements
Q: How many electric, water, air need for the machines?
A: Technical department supply the whole layout for workshop details.